Great love for "Harry Potter"
No one loves "Harry Potter" more than Tom Felton. The 35-year-old actor may have lost the signature platinum blonde hair he had when he played Draco Malfoy in all eight films, but he has never lost his love for the wizarding world.
"I am a huge fan of "Potter," Tom said in an interview with ELLE Australia. "Or rather Pottaahh," he added, emphasizing the second syllable of "Potter" in a very Draco Malfoy way. "The movie helped me get back to reading books. There was a time, as I got older, when I found reading wasn't fun anymore, and then Potter helped me feel that you're not interesting if you don't read books."
The role in "Harry Potter" played a very important role in Tom Felton's career. Although he had appeared in a few works before "Harry Potter and the Philosopher's Stone", it was only when he was cast as the overbearing Slytherin student Draco Malfoy that he shined and became a superstar.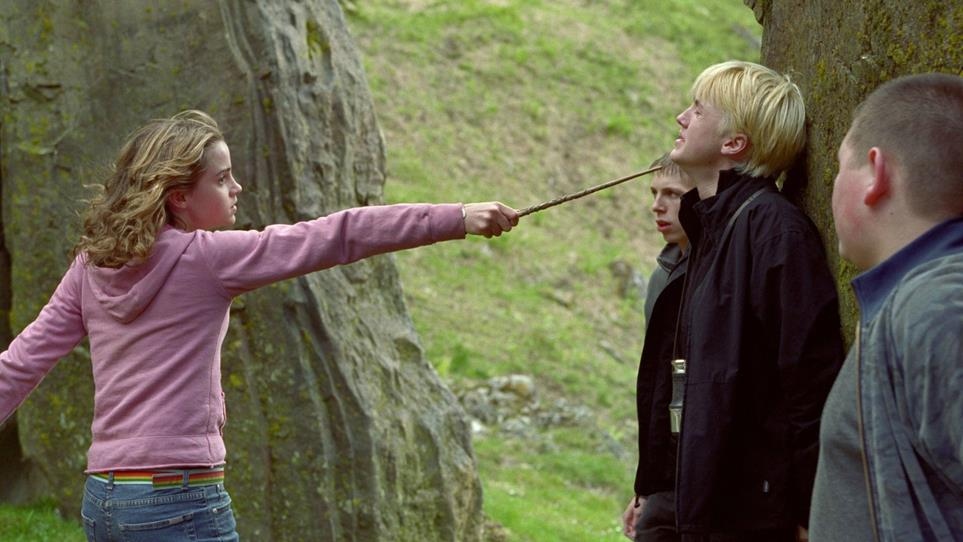 While his fellow actors, Daniel Radcliffe (Harry Potter), Rupert Grint (Ron Weasley) and Emma Watson (Hermione Granger), are still trying to escape the huge shadow of "Harry Potter", Tom Felton is go in another direction.
Tom Felton's book, "Beyond The Wand" (2022), is a behind-the-scenes story of the filming of one of the biggest film franchises of all time, chronicling his time on "Harry Potter" as well as the aftermath of experiencing fame too soon, including two stints in rehab.
"I find writing a way to relieve myself," he shared, revealing that he writes almost every day. "It's a kind of meditation for me, whether it's poetry or everyday thoughts, a joke, a lyric, a chapter of a book. So writing this book wasn't really my process." sat down and wrote it, which I collected my thoughts, 10,000 pages of notes that I scribbled down the whole time."
Tom's Instagram account regularly shares reunions with the "Harry Potter" cast, telling about the rivalry between the Gryffindor and Slytherin houses in the wizarding world.
"For me, the greatest thing about the Harry Potter universe is that it has brought more people together than anything I have ever seen, including sports and fans of all different genres," Tom shared.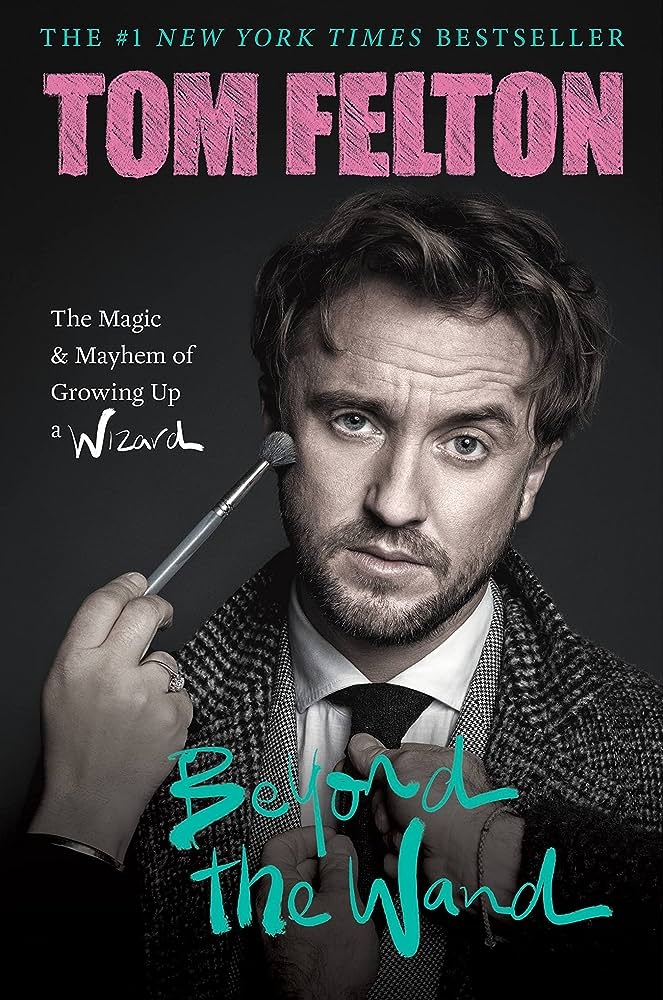 A special relationship with Emma Watson
In one of the news that can make "Harry Potter" fans happy, Emma Watson is the one who wrote the foreword for the book "Beyond The Wand". Although the pair never dated, Emma Watson described their relationship as "soulmates", and the two remain close to this day.
"I love Emma so much," Felton told ELLE. "And I thought, I know she loves me too. She was the first person to read the earliest drafts of the book, and she was kind enough to volunteer to write the foreword, for which I am forever grateful."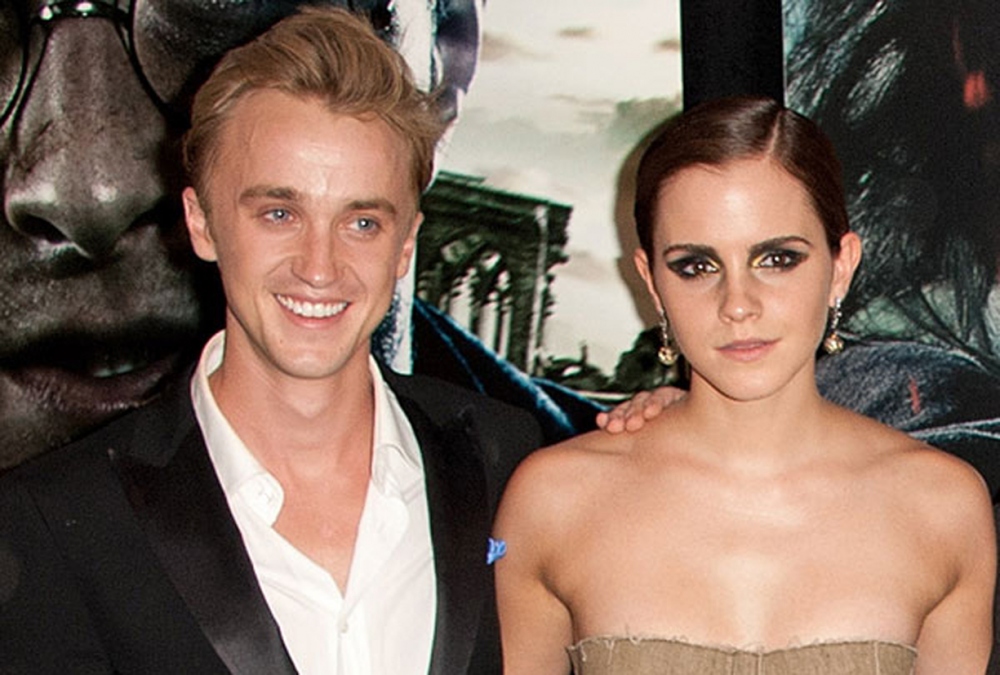 Their friendship originated from a "narrow alley" incident, after Felton appeared "mean" during the audition process for "Harry Potter". "I was a cocky 13-year-old, and she was a 9-year-old girl on her first time on set," Felton said. We actually auditioned together, months before we were cast as the characters.
The story goes that they gathered 20 of us together, he (Christopher Columbus, director of the first two "Harry Potter" movies) auditioned us and "left" us there. He left us with a giant microphone on his head, and Emma asked very sweetly, "What is that?", to which I annoyingly replied, "Obviously, it's a microphone." I thought, oddly enough, maybe that arrogance of mine helped me get the role of Draco."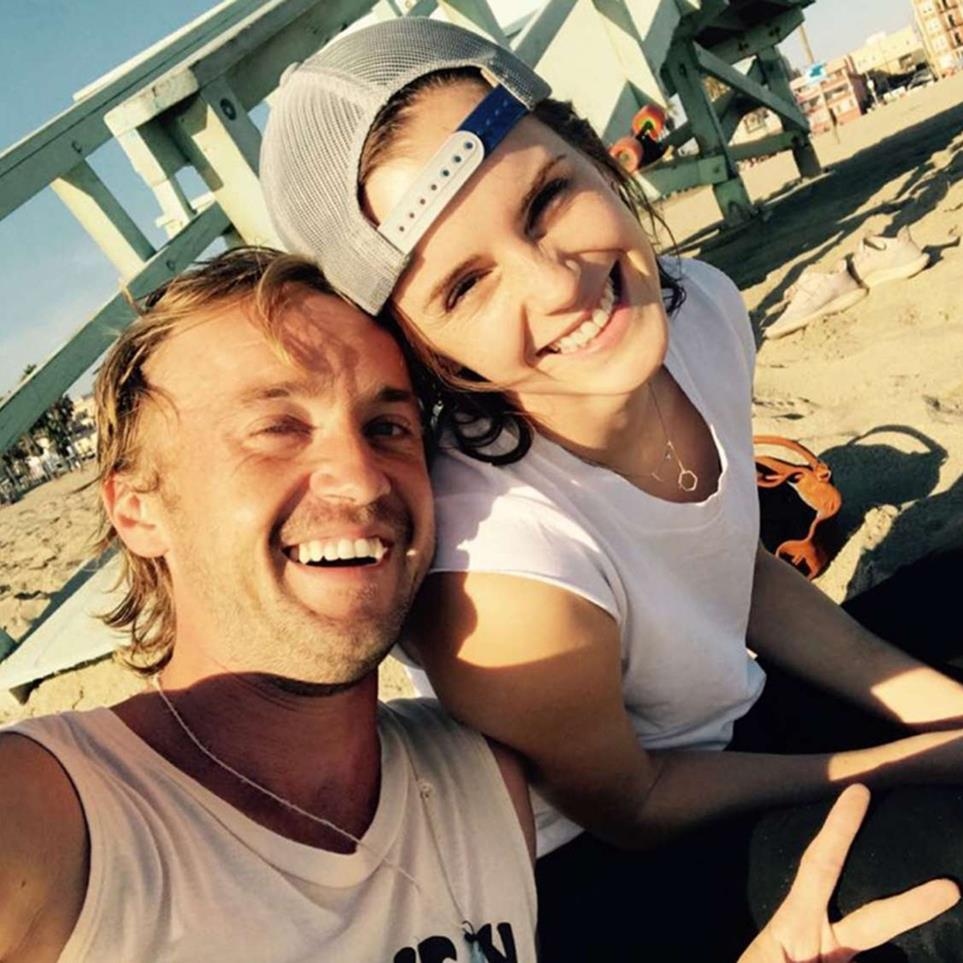 Their friendship is something that Tom Felton hopes will continue for many years to come, even if the world will never have the real-life "Dramione" (Hermione and Draco) couple they hoped for. want.