The Vietnamese gaming industry is increasingly innovating and developing with the birth of many publishers and quality projects each year. Not only have they improved in terms of graphics and content, games have now also become more accessible when appearing on multiple platforms, conveniently and in accordance with technological advances.
Even, instead of the somewhat rudimentary, simple and old internet cafes of 20 years ago, today's computer and cyber rooms are becoming more and more modern, complete and have better services. From seats, gaming equipment to even the dishes served are becoming more diverse and high-end than before.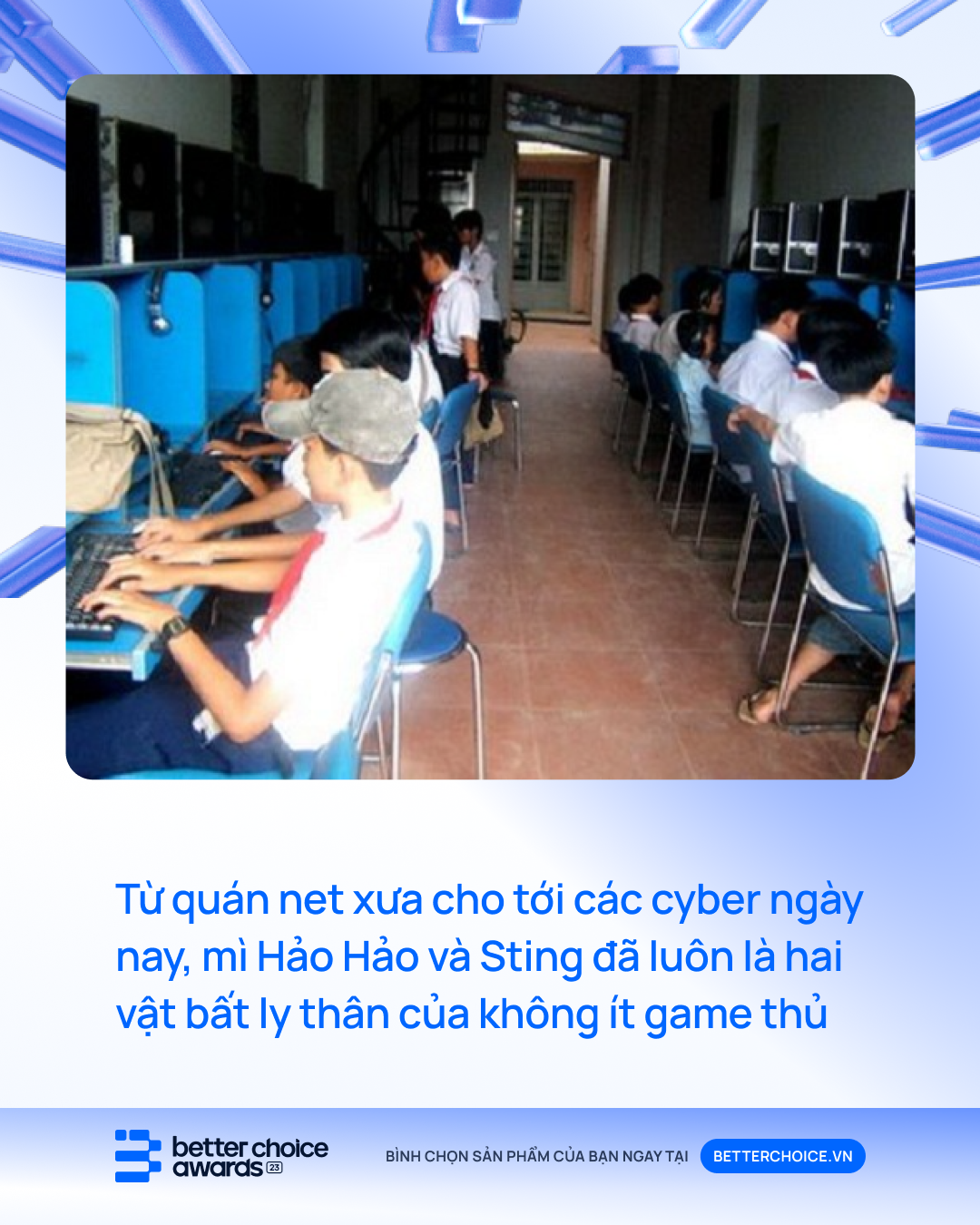 However, no matter how times change and how much things progress, there are still two dishes that are always on the list of "inseparable things" and closely associated with food. That is Hao Hao noodles as well as a bottle of Sting soft drink. Perhaps there is no need to introduce much, as this is definitely the most familiar noodle brand to gamers. Whether it was 20 years ago, in old internet cafes or in genuine cyber cafes like today, this dish is always in the top of the most popular names. Meeting the criteria of being delicious, compact, cheap and convenient, a bowl of Hao Hao noodles in an internet shop just needs to add a few toppings such as sausage, eggs or beef and can be comparable to any delicacy outside.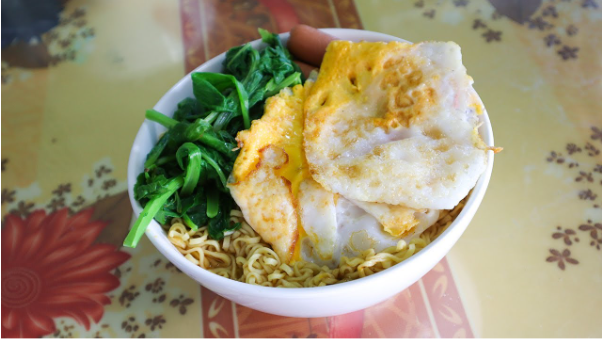 Of course, if you eat, it must also come with a complete set of drinks. And it doesn't take too long to realize that over the past 20 years, since the time the Internet first became popular in Vietnam and the Vietnamese gaming industry was gradually shaped and developed, Sting has become a popular country. Best-selling drink in every internet cafe and computer room. I also don't understand why this energy drink is so suitable for gamers. Just know that when going to an internet cafe, without Sting, the gaming session will definitely not be complete.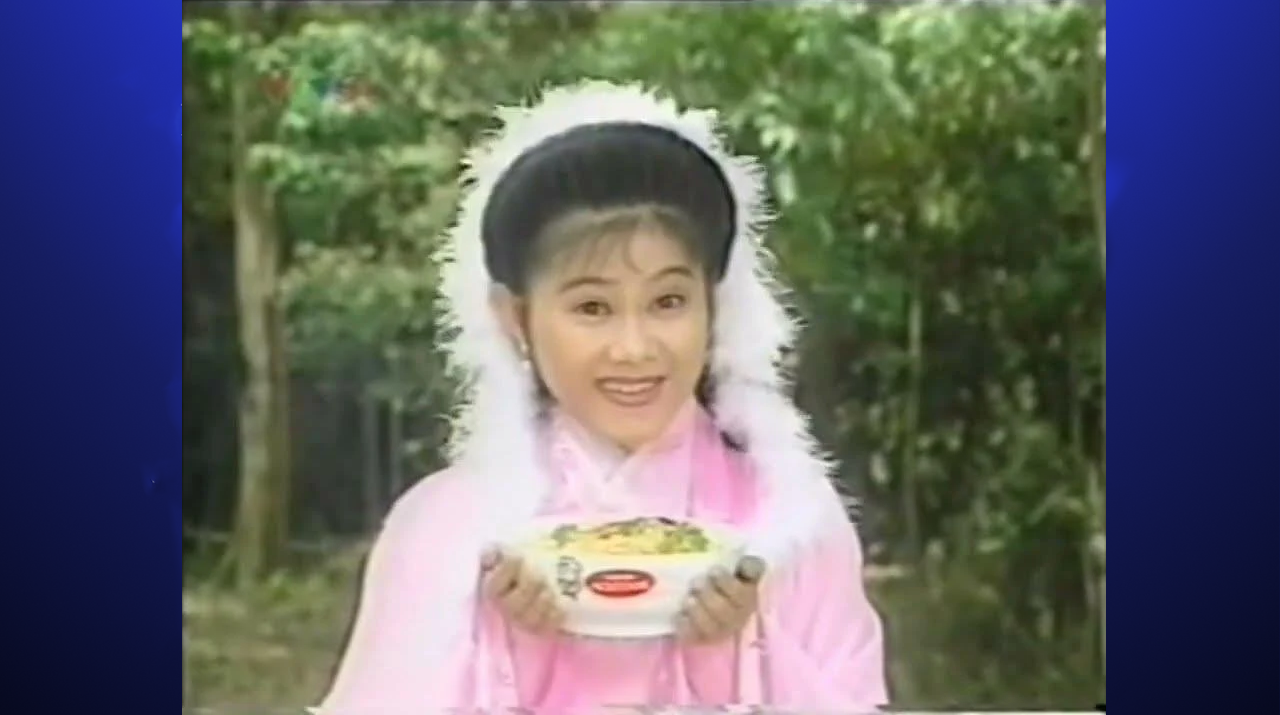 This advertisement by Hao Hao made a strong impression on gamers in the 2000s, a time when swordplay games were booming.
Many gamers also commented that Hao Hao noodles when combined with Sting created an unforgettable flavor. Until now, many people still remember that "strange" aftertaste every time they come across a cyber game, like a childhood time rushing back.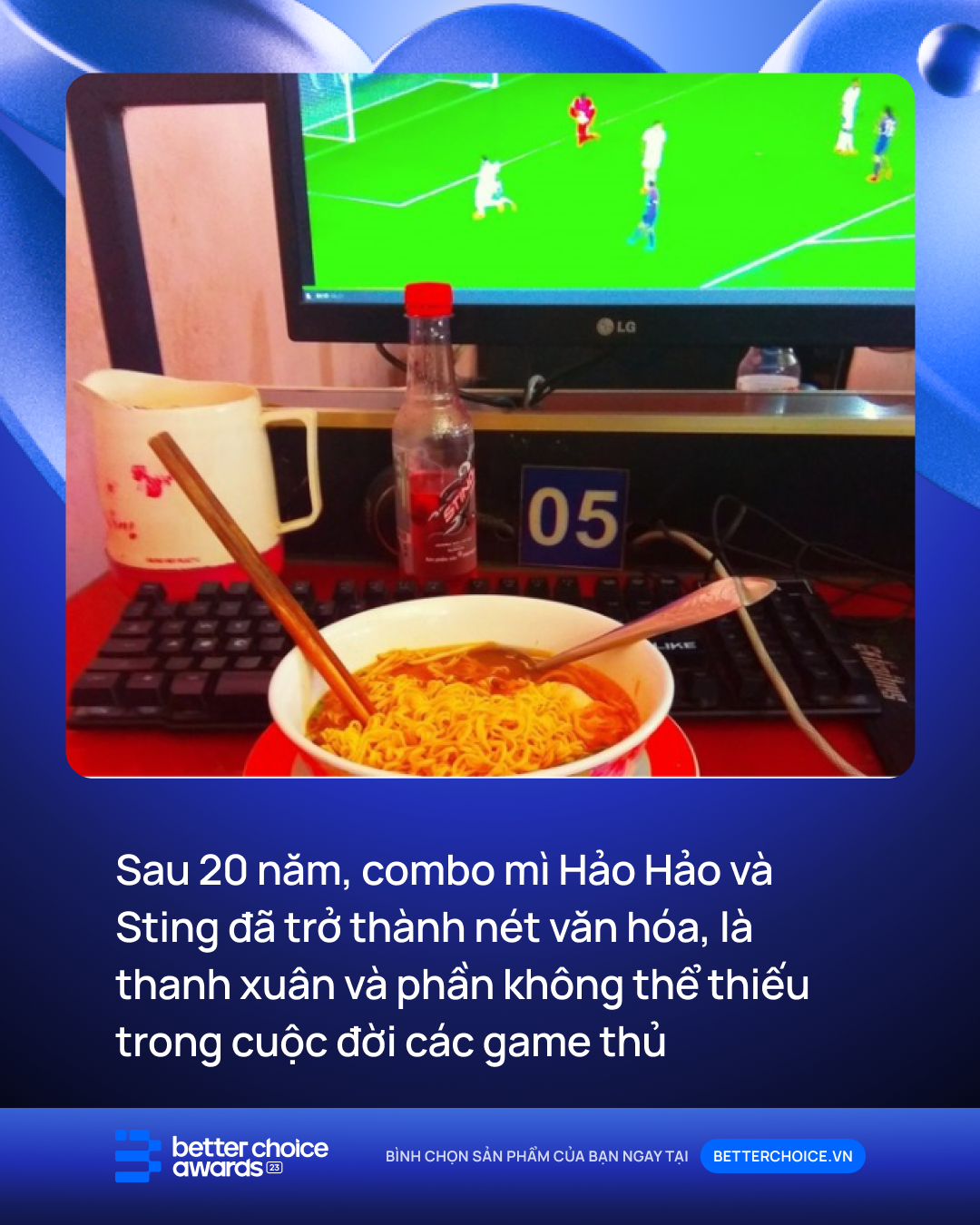 After 20 years, many things have changed. Even internet and cyber cafes are no longer the gathering places of the community like before. However, there are always things that have become brands, lasting forever, and Hao Hao and Sting noodles are definitely two of those "legends". Not only is it associated with the youth of the 8-9x generation, up to now, these are still the best-selling dishes in internet and cyber cafes at the present time.
Of course, to suit the changing tastes and habits of customers and gamers, Hao Hao has also had many changes in both appearance and convenience. One of them cannot help but mention that this famous brand has launched the Handy Hao Hao noodle product to help cyber and gamers not have to… hold a bowl. This convenience is especially relevant given the changing gaming market and the growth of the eSports genre. This shows that despite continuously being ranked Top 1 in the market, Acecook Vietnam and Hao Hao always innovate to capture customers' tastes.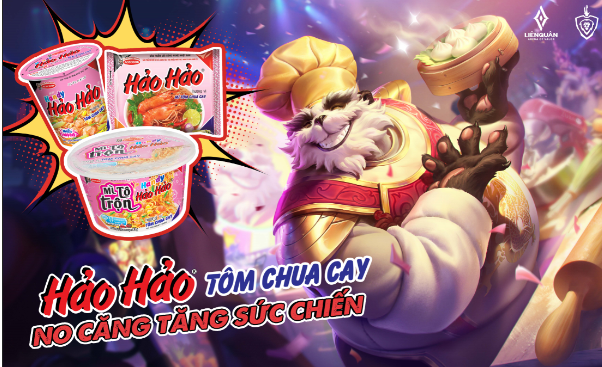 Hao Hao Noodles has made innovations to make it easier for gamers to use
Hao Hao Noodles is the brand of Acecook Vietnam Joint Stock Company, formed on the development foundation of a joint venture, Vifon – Acecook Joint Venture Company, established on December 15, 1993 between the manufacturing company Famous instant noodles Vifon – Vietnam and financial trading group Marubeni, Acecook – Japan.
The Hao Hao brand was officially born in 2000 with the product chicken mushroom noodles and later the company continuously launched many instant noodle products under the Hao Hao label. In the 21 years from 2000 to 2021, Hao Hao noodles continuously set records in the market: The instant noodle product had the highest consumption quantity in Vietnam for 18 years (from 2000 to 2018). The instant noodle brand with the highest consumption volume in Vietnam (from 2000-2020), and the record "The first Vietnamese instant noodle brand to sell 30 billion packages to the market" (from 2000-2021)
Right now, you can visit the Better Choice Awards 2023 website to vote and honor your favorite Sustainable Brands through Innovation. Especially besides voting, you can also learn interesting information about the innovation journey in development of each brand right on the website.
Sustainable brands thanks to Innovation is a category in the Innovation Choice Awards of the Better Choice Awards system. This is an award that honors brands in all consumer goods industries that have been operating for 10 years or more in Vietnam and have gained trust and love from consumers thanks to knowing how to apply these principles. Innovation in developing and building products, applying digital transformation or new technologies to serve consumers.