"Vietnamese woman" reaches out to the world
After her first two movies, 2 in 1 (2006) et Saigon love story (2006), Ngo Thanh Van's name suddenly shined as the female lead in Heroic Bloodline (2007) next to Johnny Tri Nguyen. To prepare for the project, she trained for months and performed difficult action scenes herself. After that, Ngo Thanh Van also appeared in two bloody action movies: Dragon trap (2009) et Buddha Fire (two thousand and thirteen).
From here, she was also associated with the title "woman" of Vietnamese cinema. Thanks too Heroic Bloodline The actress born in 1979 made a strong impression on director Charlie Nguyen. When Charlie became a producer for Crouching Tiger, Hidden Dragon: Sword of Destiny (2016), Ngo Thanh Van had the opportunity to "go abroad" when she played the assassin Mantis and had many confrontation scenes with Michelle Yeoh's main character.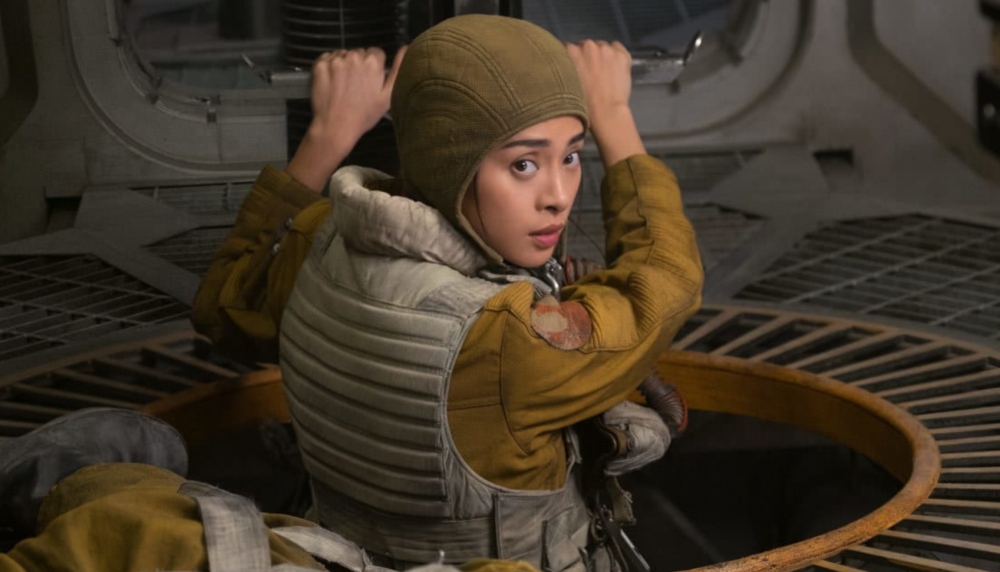 Ngo Thanh Van in the blockbuster "Star Wars"
In 2017, Ngo Thanh Van continued to appear in two Hollywood blockbusters: Star Wars: The Last Jedi and Bright. Her role in the 8th part of the franchise Star Wars is Paige Tico – Rose Tico's (Kelly Marie) older sister. In "Bright", she transformed into Tien – a female Elf assassin under the villain Leilah (Noomi Rapace).
Ngo Thanh Van's next Hollywood blockbuster with the appearance of Ngo Thanh Van is Da 5 Bloods (2020) alongside late actor Chadwick Boseman. She plays Hanoi Hannah (or Mrs. Trinh Thi Ngo) – a famous broadcaster in Vietnam during the war. She also plays Quynh – one of the immortals next to Charlize Theron's Andy. Ngo Thanh Van also reunited with Le Van Kiet in The Princess (2021) after the huge success of Hai Phuong (2019).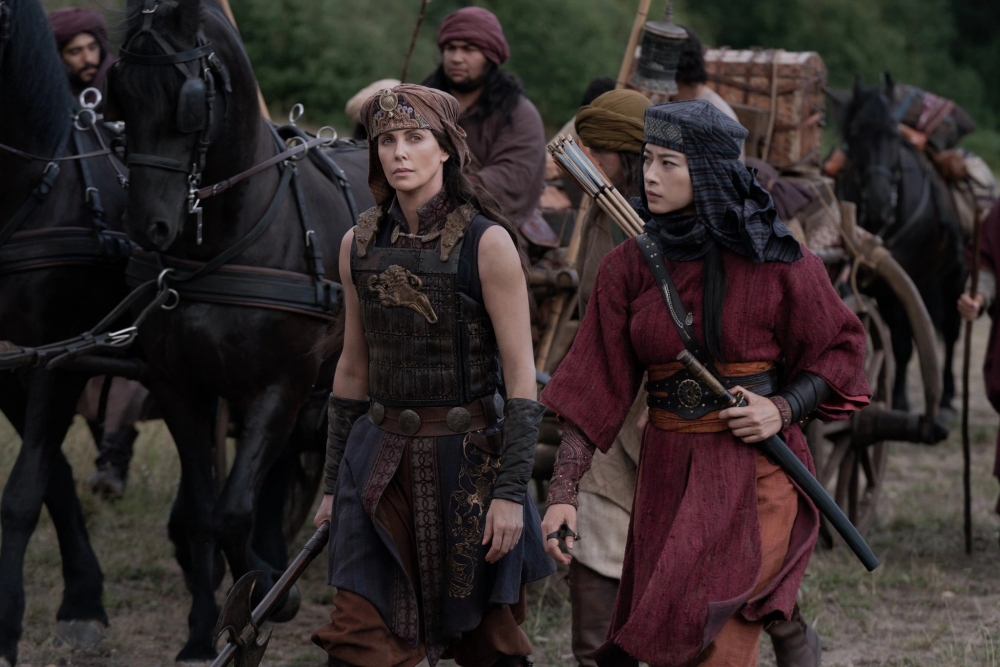 Ngo Thanh Van shares a frame with Charlize Theron
In the near future, the "woman" from Tra Vinh will reappear as Kami in The Creator. The blockbuster directed by Gareth Edwards is set in the near future when a war breaks out between AI and humans with the New Asia region, also the center of war. Kami is a robot in the journey of Joshua (John David Washington) and "weapon of destruction" Alfie (Madeleine Yuna Voyles). The film has many scenes of terraced fields and limestone mountains in Vietnam.
Bring Vietnamese culture to the world
In fact, Vietnamese actors have very few opportunities to act in international markets, especially Hollywood. During the promotion process Star Wars: The Last Jedi, Ngo Thanh Van once shared: "When they need Asian roles, they prioritize choosing people of Asian descent who have lived and worked for a long time or were born and raised abroad, and often choose countries with strong markets." strong markets such as China, Korea and Japan. Therefore, the opportunity for Vietnamese actors to try their hand in this market is even smaller."
However, overcoming barriers, "Sister Ba" is still the name many directors target for Asian female action roles on the big screen. Not only that, she also constantly finds ways to promote Vietnamese culture to international friends. In the original work The Old GuardNoriko is a Japanese but Ngo Thanh Van's version was changed to Quynh from Vietnam.
Her characters in "Bright" and "The Princess" also have Vietnamese names Tien and Linh, respectively. In particular, the audience will not have difficulty recognizing Kami's Vietnamese lines in the upcoming "The Creator".
Ngo Thanh Van in The Creator
Ngo Thanh Van shared: "When participating in any Hollywood project, I always change the character's origin to Vietnamese. If it's already a Vietnamese character, I often add typical Vietnamese elements to the Vietnamese dialogue. I think that when I have the opportunity to appear in an international project, I always want to make an impression to let people know that I am a Vietnamese. The Vietnamese lines in "The Creator" were also added by me."
She also said that she discussed with director Gareth Edwards many details surrounding the Vietnamese context and language in the film: "Gareth is a very gentle but creative director and gives the actors freedom to express themselves." perform the role within the scope of his character. When working with Gareth, I felt really comfortable and the two of us also discussed with each other to contribute and share more about Vietnamese contexts and phrases. Gareth gave me complete freedom to create dialogue for the character Kami."
Having had the opportunity to work with Michelle Yeoh in "Crouching Tiger, Hidden Dragon: Sword of Destiny", Ngo Thanh Van revealed that her senior's Oscar has opened up opportunities for many international actors and the proof is " The Creator": "I think Michelle Yeoh's role with the Oscar award earlier this year has created a bridge for actors around the world, not just Asian actors. Because it talks about the differences of all the actors coming from countries where English is not the main language. This was proven right in "The Creator" and it was clear to me that they were more open to foreign actors. This is also an opportunity for the rest to try their hand and show more colors globally."
In particular, Duong Tu Quynh's saying: "Don't let anyone say you are out of time" is the motivation for Ngo Thanh Van to strive harder in her career. The actress said: "This saying is very true to me. It also contains responsibility, progress, effort, and hard work to reach the peak like Michelle Yeoh. Because for the acting profession, there is no certain age or limit. The most important thing is that you must be truly talented, try hard and persevere, then at any age you can shine."