Twitter is threatening to sue Meta after it launched a Twitter competitor called Threads. This is the clearest sign yet that Twitter considers the app a competitive threat.
On the same day that Threads launched, a lawyer representing Twitter sent a letter to Mark Zuckerberg – CEO of META and accused the company of stealing trade secrets through the recruitment of former Twitter employees. .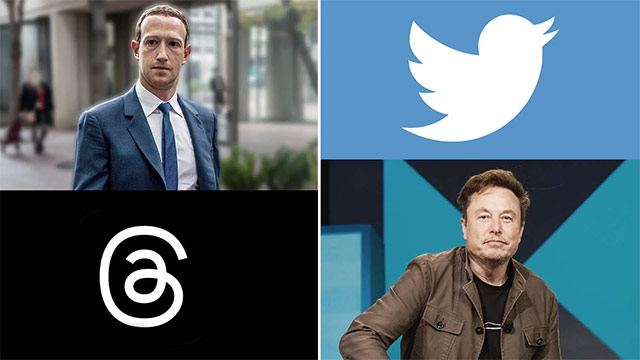 The letter from Twitter's attorney alleges that Meta hired dozens of former Twitter employees who had access to the company's trade secrets, then stole Twitter data to develop Threads. in a "mimic" manner.
"Twitter intends to strictly enforce its intellectual property rights," said a lawyer representing Twitter. "Require Meta to take immediate action to stop using any Twitter trade secrets or other confidential information."
Meta spokesman Andy Stone has categorically denied the information from this letter. "None of the Threads engineering team is a former Twitter employee."
In the time since Elon Musk bought Twitter for $44 billion, the social network has faced a lot of competition from a number of smaller apps. Such as the decentralized social network Mastodon or Bluesky, in which Bluesky is backed by former Twitter CEO Jack Dorsey.
Unlike the small competitors mentioned above, Threads (by Meta) has really grown quickly. Mark Zuckerberg said the app hit 30 million signups on its first day of launch. And by the end of the launch day, Threads had climbed to the Top 1 of the App Store. This is a real threat to Twitter and Elon Musk will do whatever it takes to protect his company.