Although the manga Attack on Titan ended more than a year ago, but the author Hajime Isayama still did not give up his creativity for the "brainchild".
Recently, Hajime Isayama once again aroused the awe in the hearts of fans about the Titans with a creative sketch, ensuring that anyone who sees it is both excited and terrified. This new sketch was first unveiled at the Attack on Titan museum in Hita, Japan, which has become a go-to destination for die-hard fans of the series.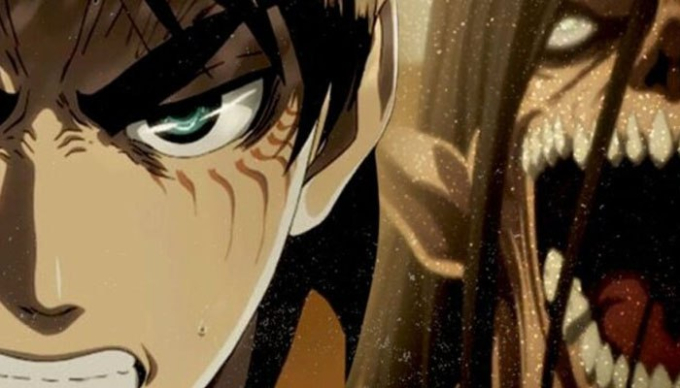 In the image above, Isayama has portrayed himself as the monstrous Titan that stalks iconic characters from the work like Eren, Mikasa, and Reiner. The special thing is that these characters are all in a state of fear and panic, running away from Titan representing the author.
It can be seen that Hajime Isayama's new Titan sketch not only evokes the horrors of the Titans, but also adds a layer of metaphor. The photo is also a symbolic reflection of Isayama's complicated relationship with his characters.
For more than a decade, the author has meticulously crafted a story of horror, fear, betrayal, and depravity with characters that leave readers at infinite mercy. Therefore, the new sketch drawn by the author himself is like an answer to Isayama's relationship with the characters in Attack on Titan.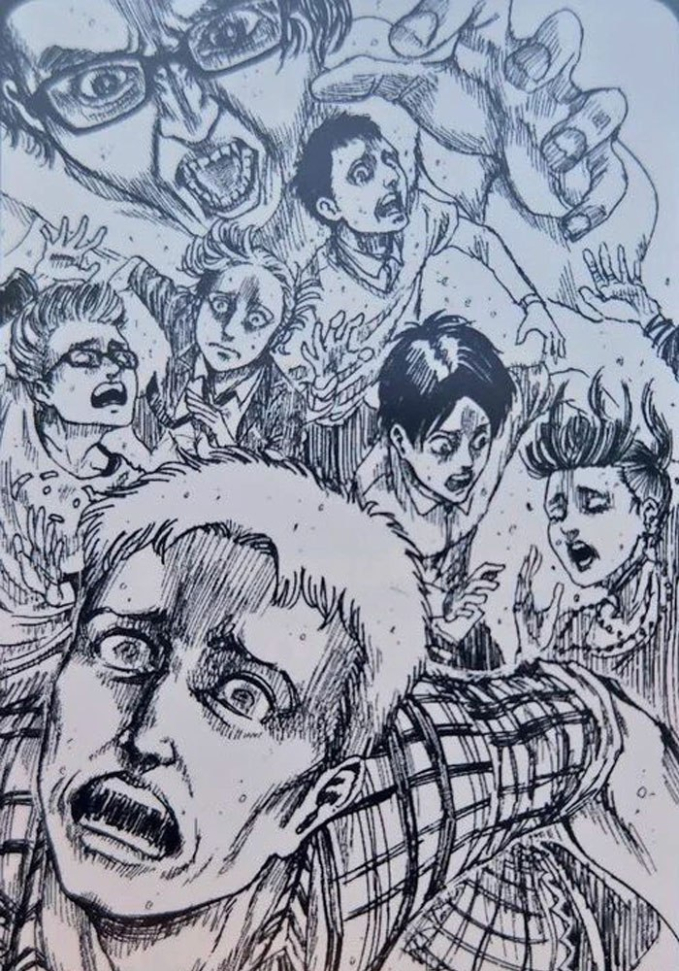 Fans have reacted in awe to the image, as well as appreciating the author's blend of horror and self-awareness. It was a vision from the mind of the creator, who made one of the most influential manga series of the modern era.
Animated film adaptation Attack on Titan aired the first season of the final season earlier this year, and will return in winter with the final episode.
The plot is set in a post-apocalyptic world where humanity's existence is threatened by mysterious giant Titans. Attack on Titan weaves a story of survival, courage, and humanity's relentless pursuit for understanding.