The final episode of the anime Attack on Titan was released on November 5, ending nearly 10 years of humanity's war against the giant Titans. Although the final episode was a bit dark and had a twist that didn't please some fans, it had a lot of interesting details embedded in it.
For example, in this case, an animator from MAPPA – the studio behind the anime – included a Studio Ghibli easter egg in a fight scene.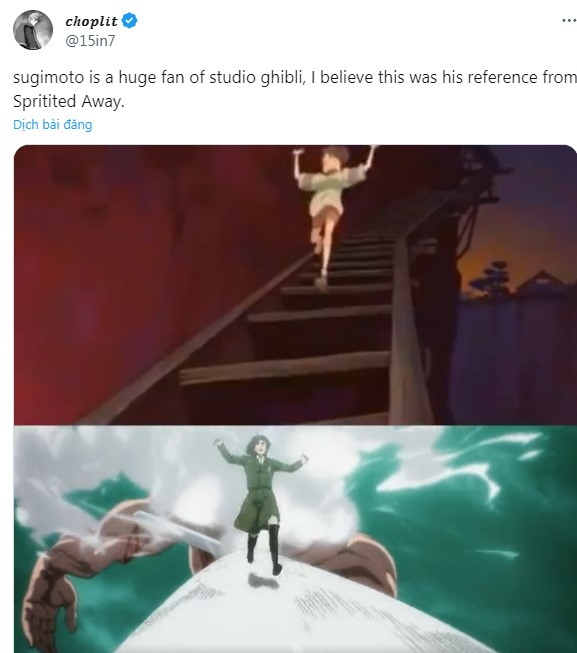 An observant fan discovered this detail and shared it on social networks, attracting the attention of many netizens. This person noticed certain similarities with Spirited Away in a scene featuring the character Pieck Finger (who possesses the power of the Horse Titan).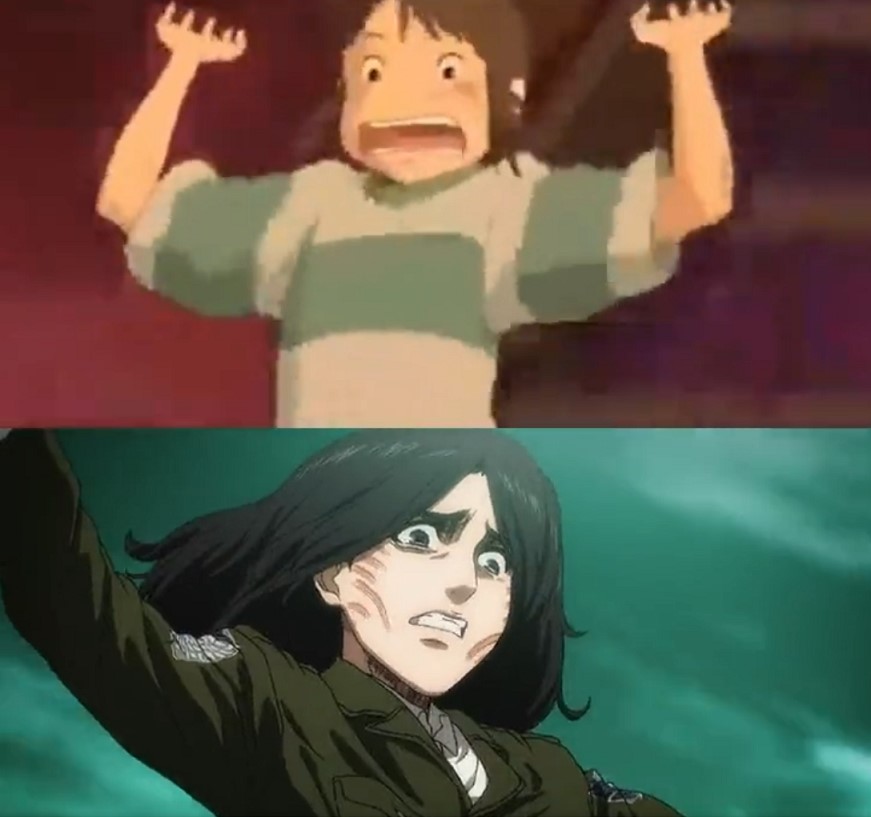 Despite the battle between humanity and the Titans reaching its climax, the scene involving Pieck succinctly reveals the animator's cute and humorous personality, breaking the tension created by Vibration caused by Eren Yeager.
However, there are also some fans who believe that this scene was unnecessary or poorly animated. Still, there are many viewers who find this rare adorable moment about Pieck truly appealing, as the character remains in Titan form most of the time.