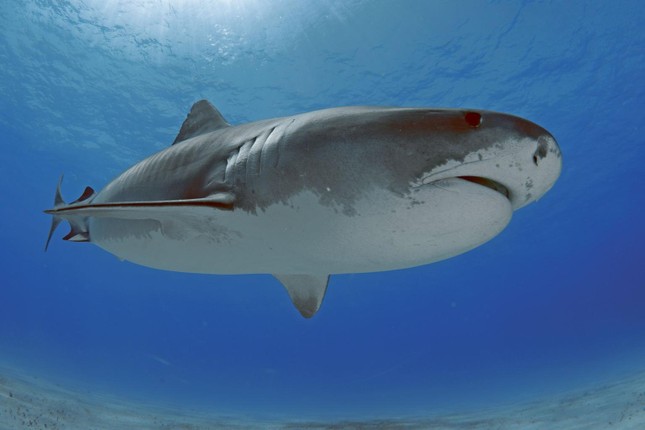 In the above interview RadioTimes.com on June 14, producer and director Toby Nowlan of Our Planet II recounted the horrifying experience during a six-day trip across the Pacific Ocean north of Hawaii (USA) to document the first flight of Laysan albatross.
According to Mr. Nowlan, one day, the crew boarded an inflatable boat in the hope of capturing the sight of an albatross flying over the sea for the first time, facing a natural enemy, tiger sharks waiting to eat their young. lucky. However, the crew did not expect them to be the target of the most dangerous predator in the ocean.
"The V-shaped water ring was heading towards us and the tiger shark rushed into the boat, biting big holes in it. The whole boat exploded. We tried to drive it away but it didn't work. Awful. It was the second shark that attacked us that day," Mr Nowlan recalled.
Fortunately for the documentary crew, they were only about 100 meters from the mainland, so they were able to make it safely to shore in time.
Director Nowlan added that the team continued to work on a small rubber boat. However, the boat was also attacked and suffered an engine failure. This time the cause is not sharks, but large finfish, weighing up to nearly 60 kg.
He described the shark's behavior as "extremely unusual". He thinks it is possible that the "killer" of the sea more than 4.5m long is too hungry because there is not enough natural food. "They're just trying to test whatever they come across underwater," he guessed.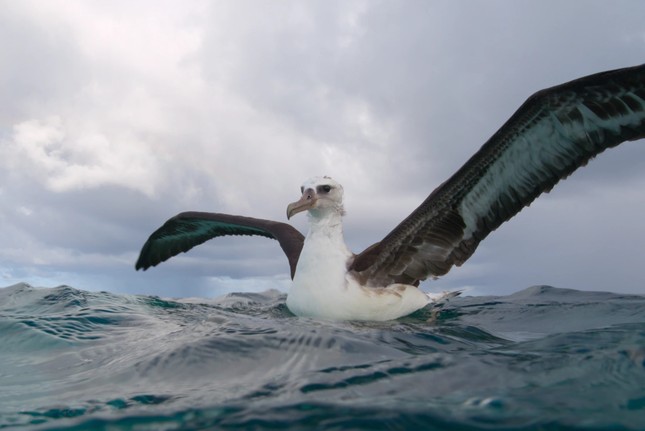 The show's other producer, Huw Cordey, also told the story of being attacked by a shark with The Sun .
"The original idea was to do an underwater shot of tiger sharks waiting in the shallows at Laysan to catch seagulls. The first day the tiger shark appeared, the crew got on a pontoon boat and two sharks attacked them. In the end, they didn't capture any underwater footage," he said.
According to NY Post, Radio Times