Walter Isaacson, Elon Musk's biographer recently published the first photo of the living space in the $50,000 prefab house of the world's richest billionaire.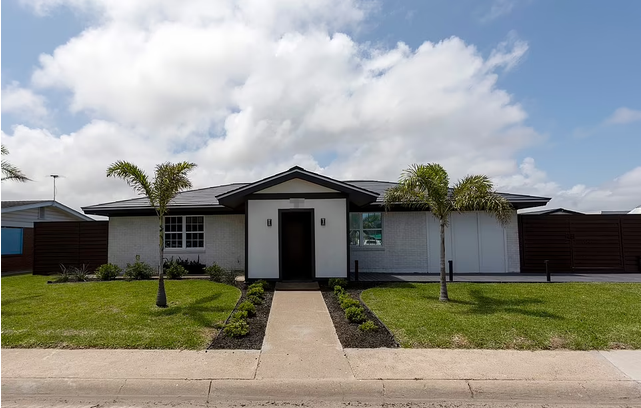 Isaacson is also coming out with a book about Elon Musk. This author used to be the editor of Time magazine, the chairman of CNN and also wrote about the biographies of many famous people such as Leonardo da Vinci, Benjamin Franklin, Einstein, Steve Jobs.
Isaacson said that in 2020, Musk sold his five large homes and moved into a two-bedroom house in Boca Chica, Texas.
Isaacson had three years of regular contact with Musk to make the book about this billionaire. He also revealed that the place he and Musk met to exchange was this small house. At those times, the billionaire often sits at the wooden table in the picture and makes phone calls.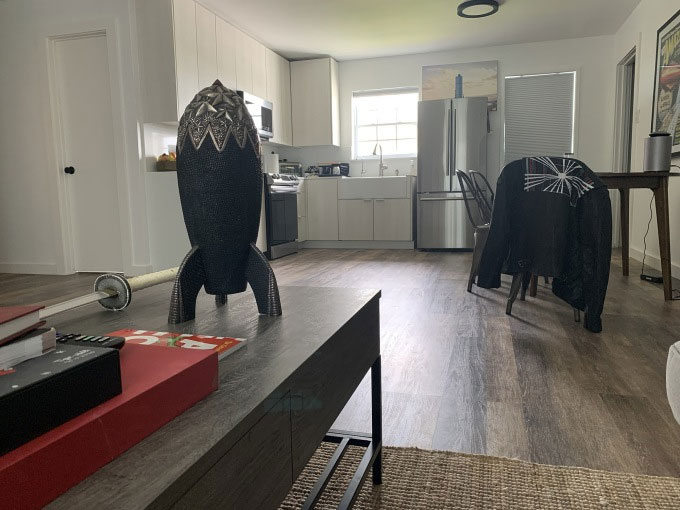 The furniture inside Musk's house is quite sketchy, simple compared to the wealth of more than $ 200 billion of the richest person in the world.
On the table was a katana sword-like object, a rocket sculpture, books, and several game-like items. On the seat is the Tesla "Plaid Mode" jacket that Musk often wears. On the wall next to the dining table hangs a poster depicting the image of a spaceship in an old sci-fi work that costs $ 33.
This is the rare time Elon Musk's living space is revealed. This $50,000 house from the brand Boxabl Casita, has an area of ​​​​more than 37 square meters. This is a prefab house made of super strong concrete and steel panels, weighing 5 tons, which can be folded and transported easily.
In 2021, Musk confirmed that he was renting in a prefabricated but renovated home that costs $ 69,000. Musk used to own hundreds of millions of dollars in real estate, but to quickly realize his goal of conquering space and being able to live on Mars, he gradually sold off all the land and houses.
In December 2022, when asked on Twitter how to handle if the US Federal Bureau of Investigation searched the house, Musk replied: "I am not at home".