Continuation of anime and manga Boruto It's a bit confusing right now. Previously anime and manga Boruto was connected to each other, every event in the anime Boruto are considered official even if they are original anime.
However, there is a related situation Sarada causing similarities between manga and anime Boruto becomes difficult to understand.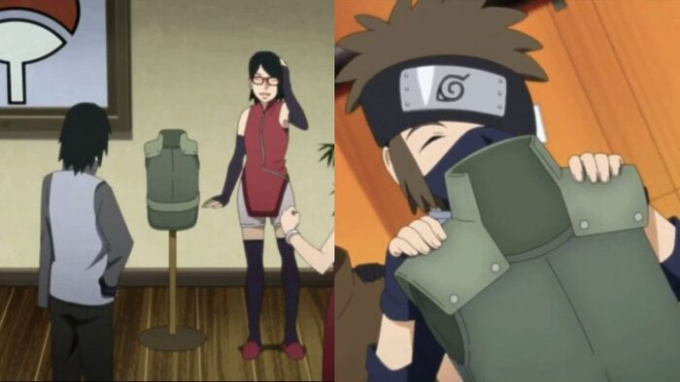 In the anime Boruto class of Naruto's son took the exam Chuunin , some of them passed the exam and became Chuunin. One of all Sarada . She could even be the temporary leader of team 7 if Konohamaru not there.
However, manga Boruto: Two Blue Vortex makes the situation confusing. Specifically, in the new manga Boruto: Two Blue Vortex , Sarada being called a genin!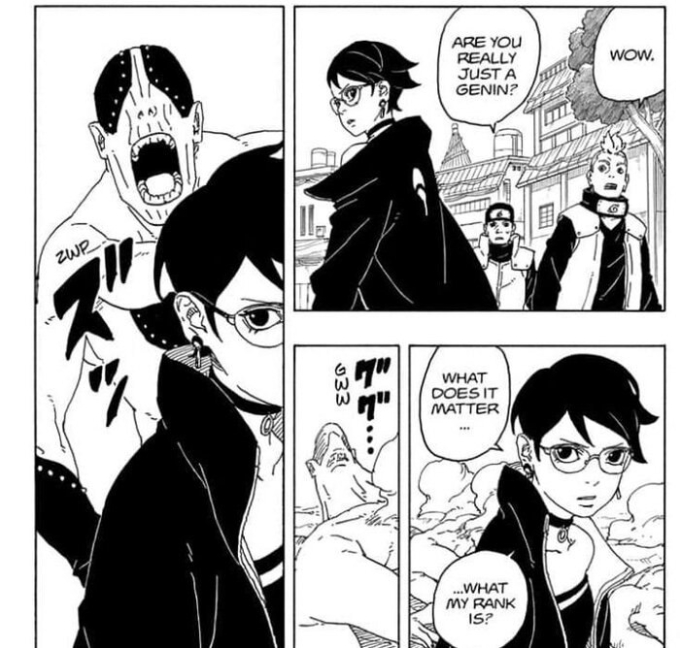 Originally, the timeline in the anime Boruto takes place before the manga's timeline Boruto: Two Blue Vortex 3 years. So in the manga Boruto: Two Blue Vortex, it should be Sarada was a Chuunin. But in chapter 2 of Boruto: Two Blue Vortex, Sarada mentioned as a very strong Genin, not Chuunin. This is confusing, so what is Sarada's exact rank? According to fans' speculation, perhaps something happened in the manga so Sarada is no longer a Chuunin.
Is Sarada's rank scene mentioned in the manga? Boruto: Two Blue Vortex is paying attention to something. As if Kishimoto would like to emphasize that at that time, Sarada just a Genin. Could this be related to the exchange between Boruto and Kawaki as well as work Sarada still keep the memory about Boruto and was quite harsh with Hokage Shikamaru or not? Or if nothing happens to Chuunin's rank Sarada In 3 years there may be other possibilities. For example, plot details in the anime will not be considered. That means manga and anime may be going their separate ways.