The Boruto manga is back after a three-month hiatus, the newly released chapter has fans extremely excited. New information about the plot and new designs of the main characters after the timeskip was revealed as soon as possible, making fans eagerly awaiting the official release and they were not disappointed.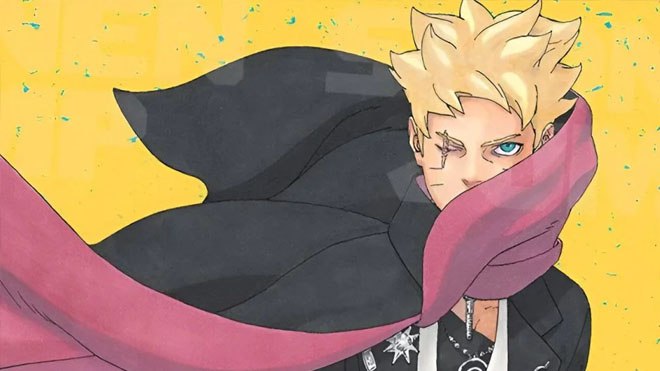 Manga Plus – the online manga reading platform launched by Shuiehsa in January 2019 released the 81st chapter of Boruto on August 20. Many fans have been having trouble downloading the Manga Plus website and app to download the manga. read Boruto.
Servers struggled to handle the spike in readers, as all were eager to read the new chapter at the same time. Many Manga Plus users have reported that their app crashed, unable to load new chapters for a while. Fortunately, the services of the online reading platform have returned to normal after a short period of inconvenience.
This is not the first time Boruto manga has caused Manga Plus servers to crash. The same problem happened with Boruto chapter 51, when Naruto introduced the Baryon mode.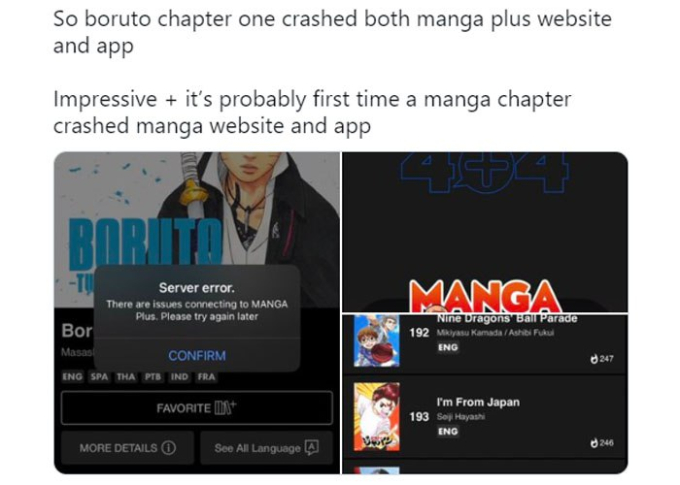 Apparently, the timeskip happened that rekindled the passion of Boruto fans. With Naruto playing an important role in the story in the next generation, the Seventh Hokage's life was threatened in another dimension that many fans of the original Naruto series began to care about as well.
Interestingly, the Boruto part 2 manga with a new title "Boruto Two Blue Vortex" was released as a separate manga, rather than as a sequel to the original Boruto series. This is in contrast to Naruto and Naruto Shippuden. The next chapter will be called Boruto Two Blue Vortex chapter 2 instead of Boruto chapter 82.
According to new developments in the series, Shikamaru has assumed the position of Eighth Hokage after everyone thought Naruto had passed away. Konoha, believing Naruto was murdered by Boruto, hunted him down.
The next chapter will focus on Boruto, Mitsuki and Sarada's reunion after four years. This much-anticipated reunion takes place after chapter 81 ends, with Boruto rescuing Sarada from the Code, setting the stage for an incredible fight.
The popularity of Boruto manga is also evident in the rankings of Manga Plus. In less than 24 hours after its release, the chapter was read by 200,000 fans. Boruto is currently ranked 12th on Manga Plus and is expected to enter the top 10 soon.