Live-action film adaptation One Piece been in production for almost seven years, now it's only a week away from its official premiere on Netflix. The release date is set for August 31.
The official Netflix Twitter account (now known as X) has revealed the first look at the Messenger Snail (also known as Den Den Mushi) in the live-action series. One Piece . Fans are now questioning whether making the messenger snails look so realistic was the right decision.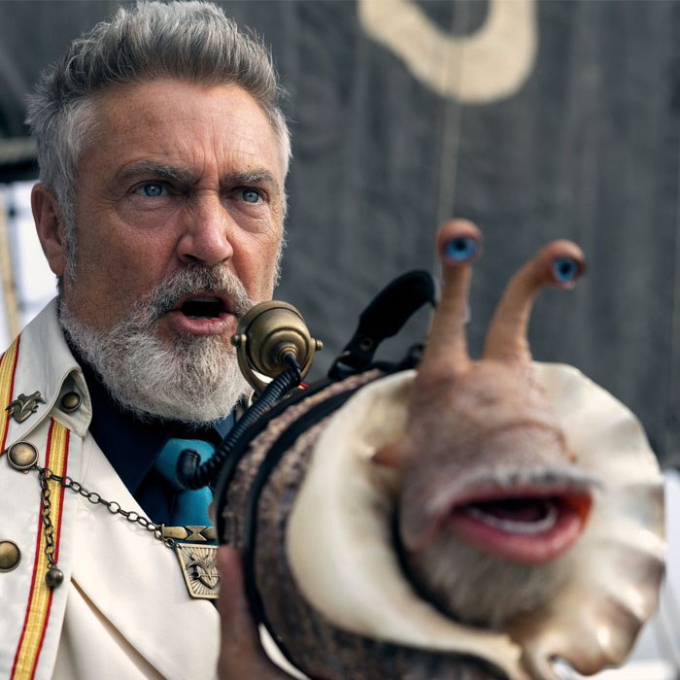 Den Den Mushi is a unique type of snail in the world One Piece created by Eiichiro Oda. These snails act as communication devices, similar to telephones and other communication technologies in our world.
They come in many different shapes and sizes, and each snail's appearance often reflects its specific function. Some are used for regular voice communications, while others can transmit live images, like video calls. There's even a dedicated Den Den Mushi used by the World Government and Marines for secure communication.
These snails work by mimicking a speaker's facial expressions and voice at one end and transmitting them to a receiver on the other end.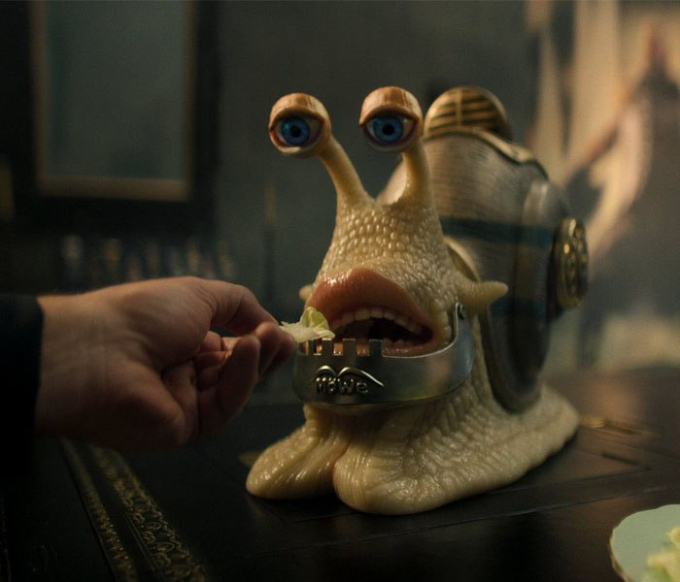 Looking at the image above, it can be seen that the snail skin in the live-action film has a very realistic texture, which is not the case in the anime. Furthermore, the second image shows a person feeding a snail, which has also never been depicted in the One Piece manga/anime world.
Maybe the One Piece live-action series will have some creative freedom, even introducing new personalities to the snails. But right now, some fans are really scared.
Of course, there is still a section of fans who absolutely love this design and eagerly look forward to seeing the snails in action. One netizen wrote: "The Netflix One Piece adaptation is a hit to me, because they've made Den Den Mushi so cool. They don't shy away from it, fully aware this can be the source of a real-life nightmare, and they still do it. I love them."
Another fan expressed excitement while writing: "I can't wait to see how they change the appearance of the messenger snails to suit the caller. I've always found it funny in anime so this will be even more interesting in live. -action."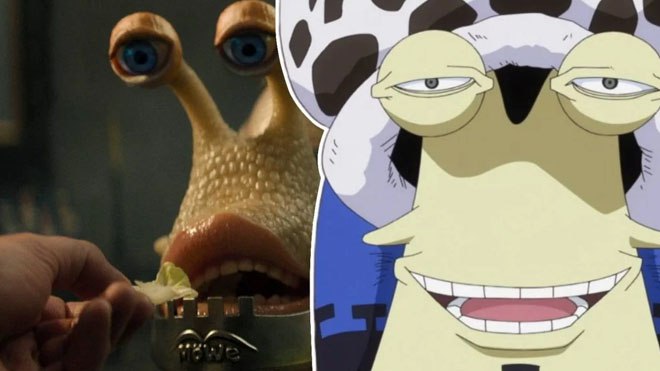 Reportedly, the creators of the One Piece live-action series have released the first six episodes to a number of critics to preview, the initial reviews of the series have been quite positive. As a movie heavily invested by Netflix, it wouldn't be surprising if a messenger snail would perform as well as mimicking the caller's facial expression and voice as expected by the audience.
Moreover, Eiichiro Oda – the author of the One Piece series is heavily involved in the live-action adaptation. According to conversations between Oda and Netflix's production team, he got to work on the project, even asking for revisions multiple times if something didn't live up to expectations. The level of involvement of the "father of the work" is what makes fans feel secure. As it shows that these messenger snail designs were approved by Oda himself.