Comic Attack on Titan due Hajime Isayama creation ended on April 9, 2021 with the release of the final chapter 139.
However, now the author Isayama decided to add more pages after the highly controversial ending in the fan community, so that the story would have a more satisfying ending and solve many of the remaining mysteries.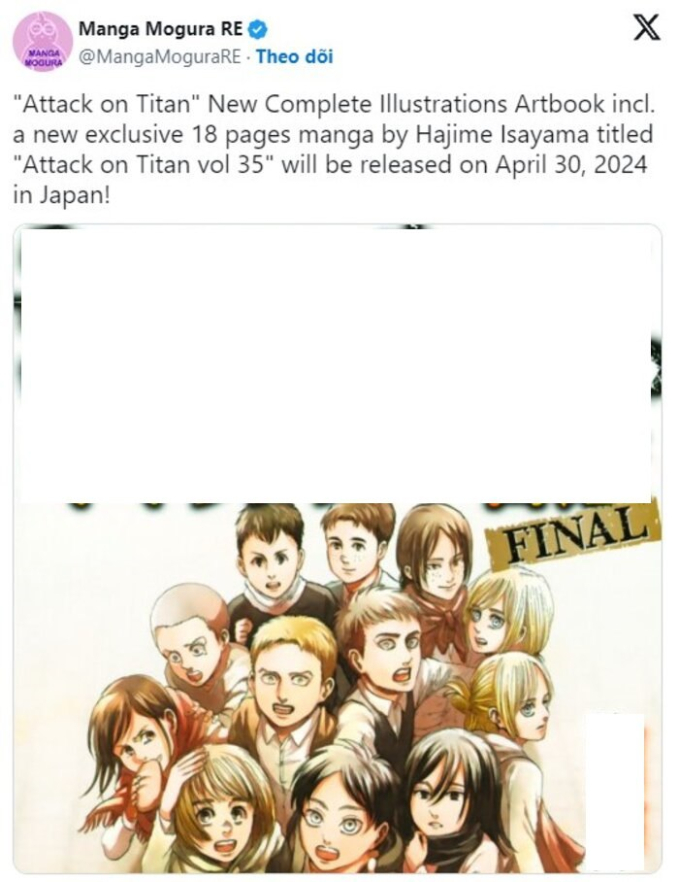 New information has been revealed about the manga Attack on Titan will also release 18 new pages on April 30, 2024. These additional manga pages will be titled "Attack on Titan episode 35" . It is unclear whether this new manga volume will continue from where the original series ended or if it will be a spin-off.
It is worth mentioning that although the manga Attack on Titan ended but still left many questions unanswered, so the above information has raised fans' hopes about the future of the series.
Besides the new manga volume, Attack on Titan There is also an upcoming art book titled "Shingeki Fly" . This art book has a total of 200 pages and will feature all of the color illustrations Hajime Isayama .
Shingeki Fly also includes over 57 pages of detailed reproductions of original drawings from the final chapter. There will also be special content related to my scarf Mikasa and the key of Eren . Pre-orders for episode 35 will begin on November 30.
Attack on Titan There will also be color pages in the upcoming issue 44 of Weekly Shonen Magazine, out on October 4.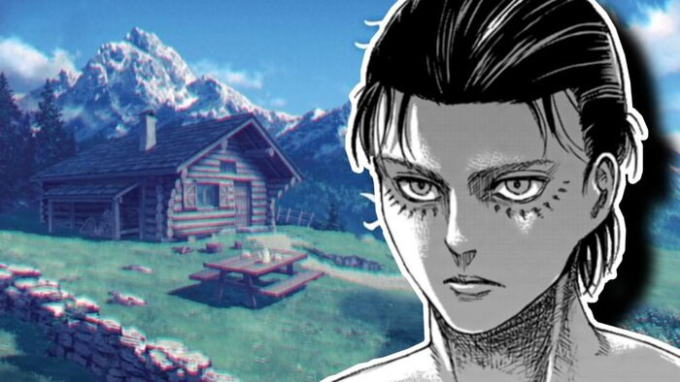 Since the last chapter of the manga Attack on Titan was published, the series became a subject of debate due to its controversial ending. As the final chapter reveals the fate of Eren and his friends were introduced, many fans were satisfied with the bittersweet ending, but some were not.
To solve this problem, Hajime Isayama eight more pages were added when the final volume was released. However, there are still fans who are not satisfied with the way the series ended.
Hajime Isayama also recently attended New York Comic-Con and acknowledged the controversy surrounding the ending of Attack on Titan .
Now, with a new manga volume, a future art book release and more, the story Attack on Titan probably far from over.