Typhoon Japan Wave is sweeping across Hanoi
Not only is it an important cultural bridge connecting Vietnam and Japan, the Japanese Traditional Culture Festival is also an annual event that receives much attention and expectation from the 2D fan community.
In response to the fans' expectations, Japan Wave ThankYou had a "quality like distilled water" comeback, which was elaborately held at Indochina Plaza 241 Xuan Thuy, Cau Giay, Hanoi on May 27 & 28. past. The Japan Wave Organizing Committee has continuously "teased" many interesting activities right from the middle of March to bring an explosive weekend for young people.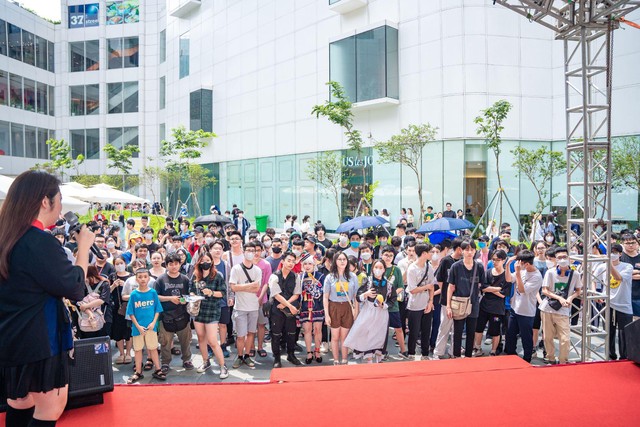 The spirit of excitement and enthusiasm of the young people makes BTC admire!
This year's event takes the theme of Back 2 Play, carefully arranged for both hardcore Manga/Anime fans and "non-fans". Japan Wave has recorded more than 10,000 visitors to experience – learn – practice traditional culture and Japanese life in the most authentic and closest way. Comic-loving souls are excited with a series of Comic-style activities and the appearance of hit anime series, from Kimetsu no Yaiba, Oshi no Ko to even the robot cat Doraemon.
The event ended with an indelible mark. With more than 30 diverse activities, 5 workshops, 1000 practice kits and a rain of gifts from partners, the "smooth" experience at Japan Wave ThankYou has brought satisfaction to most of the participants. .
With the aim of creating a community playground for young people, Japan Wave – where you are not only satisfied with many types of unique Japanese culture, but more than that, you can learn and discover on your own right on the campus. to sue. In particular, the Gaming area is very exciting with the presence of two talented guys to promote and invite Newbies to receive the "Startup" Code.
Project 9: Simulated Paradise also appeared on the day of the Japanese Traditional Culture Festival. The game has a unique plot, owns Anime graphics and heroes that gamers accept as waifu, attractive gameplay with fire-powered gacha screens that are causing a community fever recently.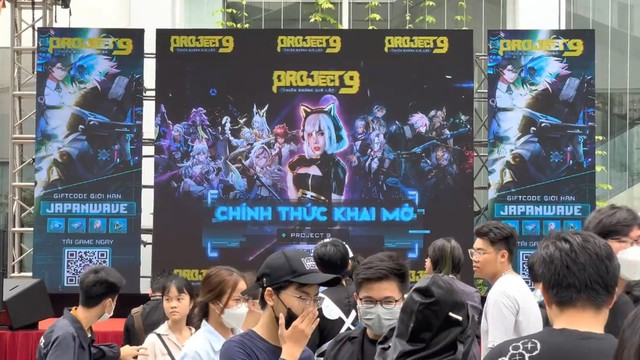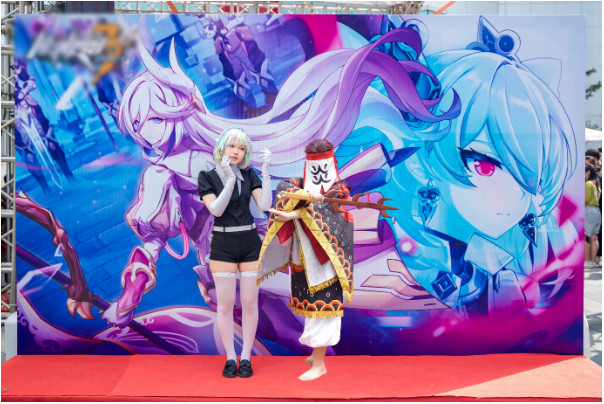 Japan Wave – Japan in miniature in the heart of Vietnam
In order to bring a beautiful Japan with a realistic perspective, Japan Wave also offers performances and art exhibitions typical of this country. Opening the event was the traditional Yosakoi dance performed by the Isshin En team, conveying joyful and excited energy to the audience.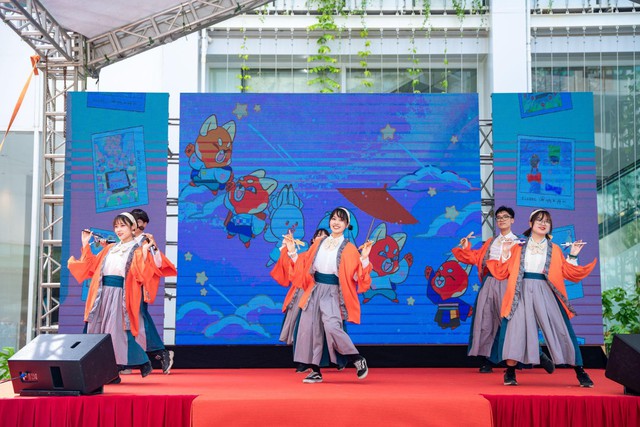 Yosakoi Stage: Waiting for the Day We Meet Again.
Along with that, the audience can participate in practical experiences from writing calligraphy, folding Origami paper, making clay carp chess, drawing Nendoroid faces, assembling models, etc. to help you better understand the strokes. beautiful land of the rising sun.
The "Anime Character Role Playing" and Quiz area is always a "hot spot" during the two days of the event with attractive gifts. Cosplay enthusiasts could not ignore the charm of 2D Idol Ai Hoshino, so they constantly competed to take pictures with their idols.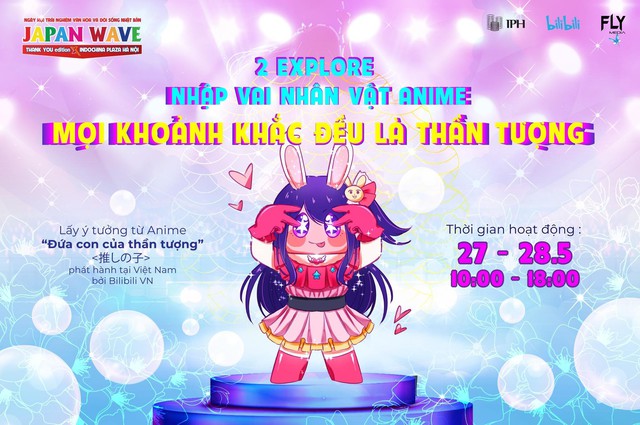 In addition, the cultural experience corner is also a place to help you better understand the beauty of the land of the rising sun. From writing calligraphy, folding Origami paper, making clay carp flags, drawing Nendoroid faces, assembling models, etc.
Not stopping there, with the goal of creating a festival full of laughter, the event also made young people excited with countless games that are typical of Japanese summer festivals including: goldfish racket, bubble fishing. Japan Wave is really an ideal place to "relieve stress" to help you enjoy the jubilant festive atmosphere after moments of hard work and study.
Some pictures from the festival: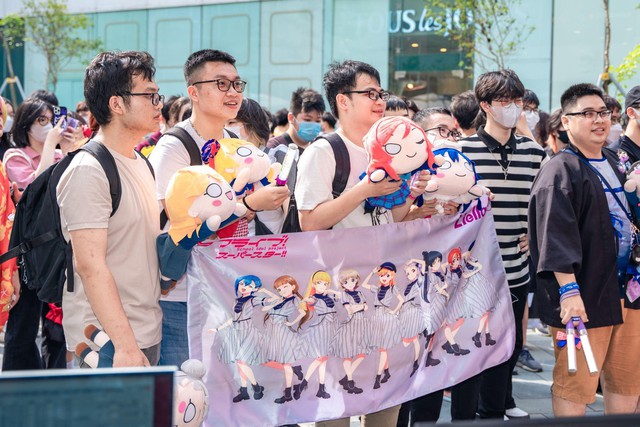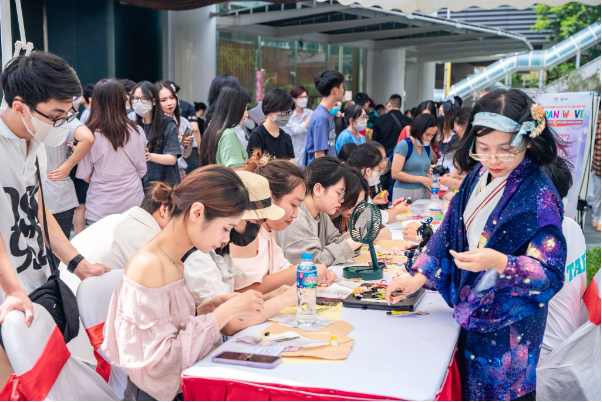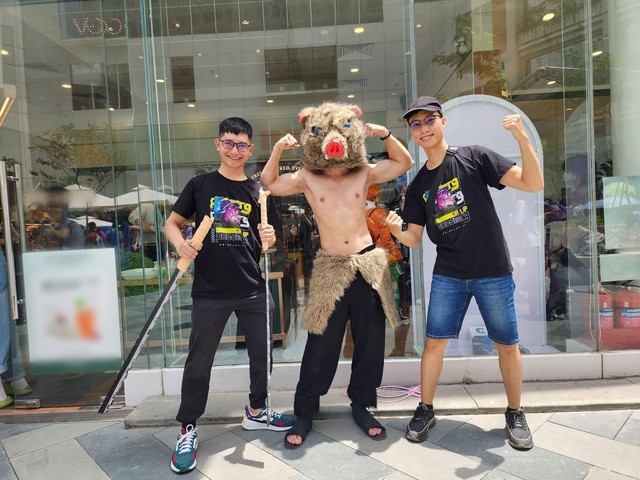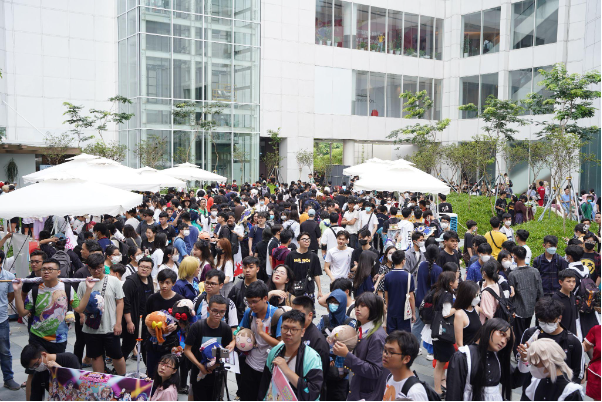 Japan Wave is not only an annual festival but also a connection point, promoting cultural exchange between Vietnam and Japan, bringing young people closer to traditional Japanese culture. If unfortunately missed the last event in Hanoi, you can still register for next season's Japan Wave at the next "mysterious" location. Let's wait and see!