Eida is a female character appearing in the Boruto manga. This girl possesses formidable strength and ability. Especially the ability to rewrite reality turns the entire Konoha village upside down in the new chapter 2 Boruto: Two Blue Vortex manga.
However, Eida's skill still has one major flaw, involving Sarada and Sumire. These two female characters are mostly unaffected by Eida's manipulation.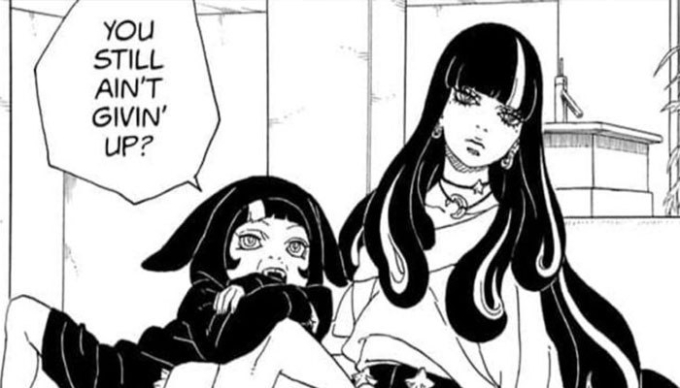 Firstly, it's interesting that Sarada and Sumire kept their memories intact while the rest of Konoha was rewritten. This allows the two to secretly conspire to help Boruto, who has become a fugitive, unjustly pursued as an enemy of the village. The question is why didn't Eida realize this?
Eida's ability is called Senrigan, which is a taming skill that gives her the ability to access information in the present and the past. In other words, Senrigan is a form of clairvoyance that allows her to project her consciousness anywhere in the present. It basically works like a CCTV system. She can also view past events that are tracked since she was born.
Thus, it seemed strange that Eida did not grasp Sarada and Sumire's hidden act of rebellion.
More than that, why didn't Daemon – Ada's younger brother not intervene, especially when he was known for being an impulsive person? Like his sister, Daemon also possesses a tremendous source of strength.
On the other hand, the manga also brings up other unresolved dilemmas. Kawaki, for example, should have questioned more about the anomalies in the rewritten world.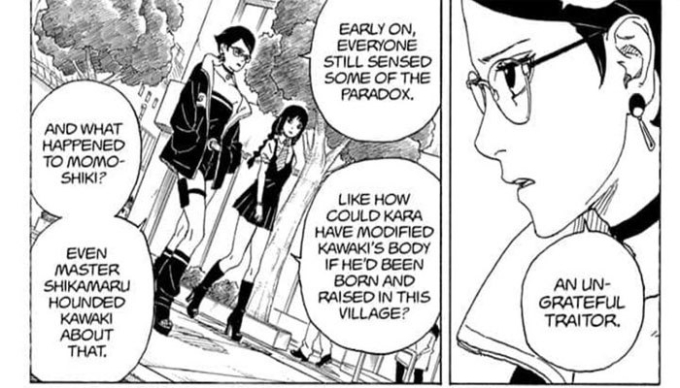 The first chapter of "Two Blue Vortex" reveals that Shikamaru is now the new Hokage. This issue also has unanswered questions, particularly regarding Kawaki's origins.
However, these important issues are considered secondary, leaving the reader wondering if they are in fact being addressed.
Furthermore, Eida offers an unconvincing rationale for these contradictions. She claims that people will eventually forget the contradictions in the new reality she has created. An explanation sounds like a nifty shortcut to the plot.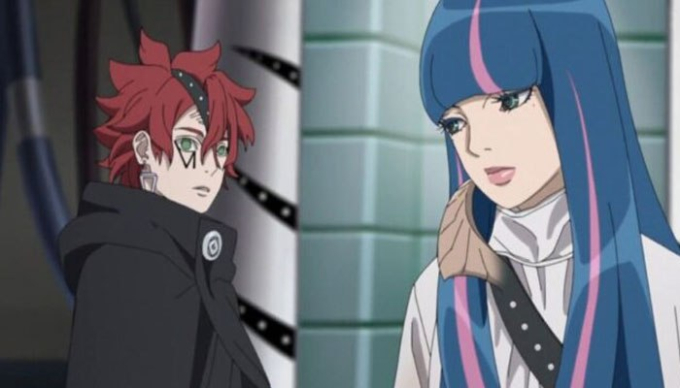 All in all, "Boruto: Two Blue Vortex" has the potential to be an interesting addition to the story, but for now it leaves more questions than answers.