GRIME is an action-adventure game developed by Team GRIME and published by Akupara Games. The game was released for Microsoft Windows and macOS platforms.
In GRIME, players will take on the role of an unknown character, an embodiment of chaos. The game takes place in a dark and strange world where everything is made of blocks of stone and plastic. Players will explore dangerous environments and face terrifying creatures.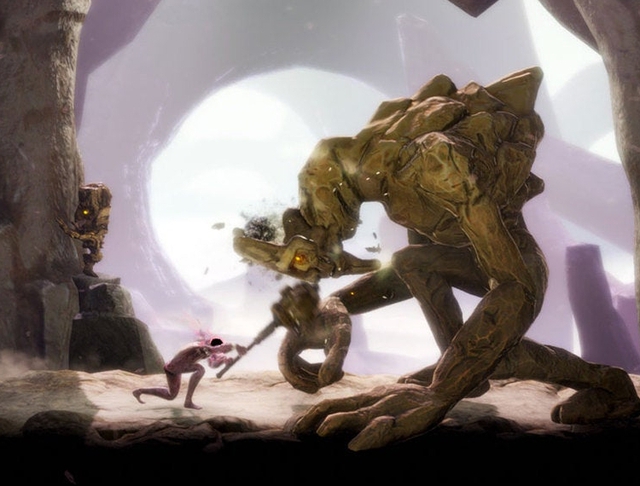 The main feature of GRIME is the combat system. Players can enhance their character's strength and skills by absorbing monsters. Make the character more and more powerful and diverse in its own way. Matches in GRIME require concentration and dexterity in timing and dodging attacks.
Along with the unique combat system, GRIME also has a mysterious world and beautiful graphics. The dark screens combine with light and color to create a unique and different space.
In short, GRIME is a fantasy action-adventure game with a unique combat system and a dark world full of mysteries.
Currently, GRIME is being released for free on the Epic Game Store platform. You just need to log in to receive and download the game completely for free. The event will end on July 13, so hurry up and download this attractive game for yourself.