Christopher Nolan is one of the most famous directors today, with an extremely attractive name with many big Hollywood stars. According to the statistics of The Numbers, Nolan's massive movie store, with a series of blockbusters like Inception, Interstellar or a set of 3 movies Dark Knightbrought in $4 billion at the box office, a figure that's coveted by any other director in the world.
With such great stature, it is clear that not all actors have the opportunity to work with Nolan and appear in public projects. However, even those who have been lucky enough to pass the audition will have to face a lot of strict rules, or somewhat "unusual" habits of this most talented Hollywood director.
Smoking and cell phones are not allowed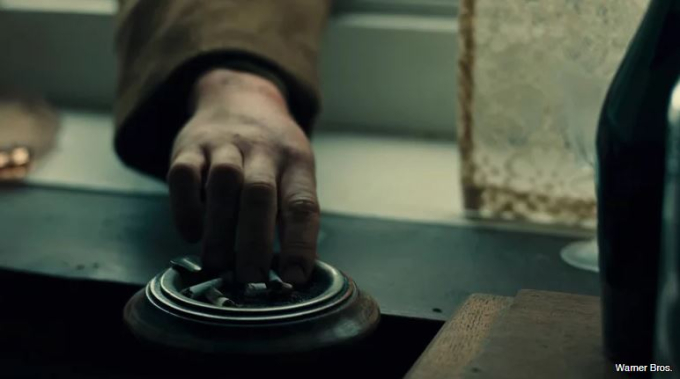 Phones and cigarettes are strictly prohibited during the implementation of Nolan's projects – Photo: Internet.
In an interview with Esquire in 2017, Christopher Nolan once shared: "I started making movies from the time when no one used a phone while on set, when people considered using phones as Phones are distracting, and people will be much more productive without them. It will be difficult at first, but it will help them focus more on their tasks. Everyone understands this, and there are many production teams who have to thank my principles."
Not only that, Nolan also believes that using a phone during work, whether it's just for calling or texting, will greatly affect concentration: "They don't realize how much energy they've spent talking on the phone. In a creative environment, you're not allowed to be distracted. You can't just text someone and still be able to focus on what you're doing. what's going on on set."
Kelly Bush Novak, Nolan's representative once shared that: "There are only two things that are absolutely forbidden on set, which are cell phones (which don't always work) and cigarettes (which are very effective)." For roles that require a lot of smoking, such as Robert J. Oppenheimer (Cillian Murphy) in Oppenheimer, or soldiers in Dunkirk, this action can only be within the confines of the frame. Once Nolan shouted "cut," the actors had better run to the ashtray or trash can to put out the cigarette.
Nolan loves to "hack the brain" of actors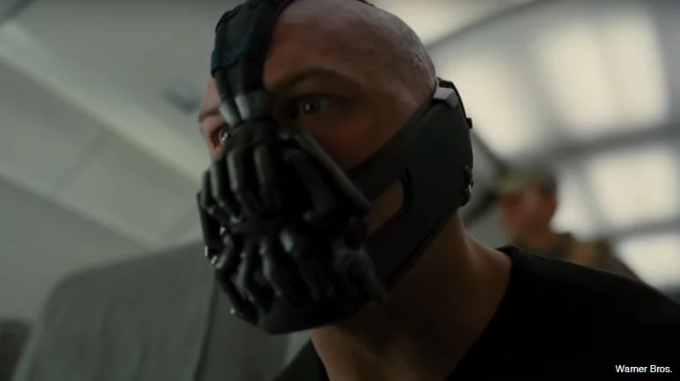 The actors also had to give in to the complexity of Nolan's script – Photo: Internet.
Movies with slick scripts have contributed greatly to creating a name and brand for Christopher Nolan. However, not only the audience, but also the actors must feel confused with the idea and writing style of this director.
Sharing with IndieWire in 2020, Guy Pearce, "Leonard Shelby" of Memento, shared his first feelings when reading the script of this movie: "I find (Nolan's) writing style quite picky. What I really feel is the character's emotional journey. As an actor, that's the most necessary thing for me to do my job well. The other details only really became clearer when I worked directly with Nolan."
Similarly, Leonardo DiCaprio, who has experienced many different types of scenarios in his illustrious career journey, also has to give up before the "brain twisted" plot of Inception. "What happened? I can't stand it," the popular actor once shared in a podcast in 2020, "Sometimes, just focusing on your character is enough."
Prioritize realistic effects, extremely limited cinematography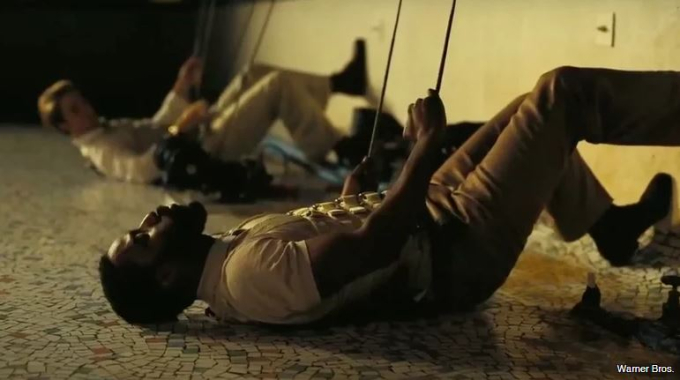 Nolan once blew up an actual Boeing plane instead of using computer techniques – Photo: Looper.
Christopher Nolan is known as an "old-school" director, which means that for him, if any scenes can be done with realistic effects, it will absolutely not use the help of computer. This has greatly contributed to the success of a series of blockbusters that Nolan has ever produced, giving the audience an authentic and extremely eye-catching experience.
For example, in the TENET project, Nolan made the "time-lapse" scenes completely by hand. The actors will have to learn how to move, fight, and all sorts of other moves that are the opposite of the natural body movement. In addition, he also "played" to the point of buying a Boeing 747 to serve a fire scene in the movie. It is estimated that TENET only has about 300 special effects scenes, a number that is too modest compared to many of today's top Hollywood blockbusters, such as Avengers: Endgame – more than 2000 VFX scenes.
Always ready to wear luxurious clothes like the world's top supermodels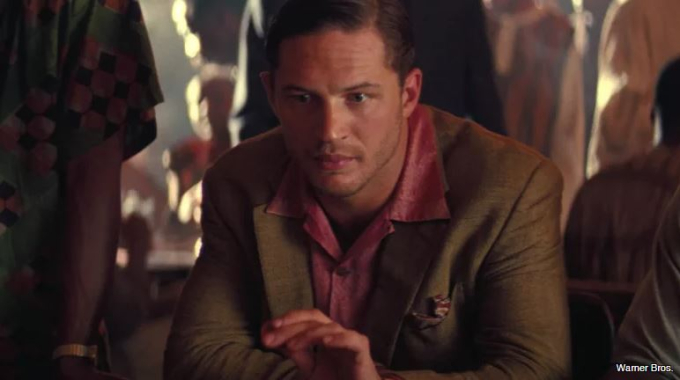 Nolan also pays special attention to the aesthetics of his works – Photo: Internet.
Not only in terms of content, Christopher Nolan also pays special attention to form, and is known as one of the most stylish film producers both in front of and behind the camera. Many of his projects require actors to have elegant costumes, such as Dom Cobb (Leonardo DiCaprio) in Inception, Bruce Wayne (Christian Bale) in The Dark Knight series or the main duo in TENET (John David Washington and Robert Pattinson). Even the supporting characters in Dunkirk, played by Mark Rylance, Barry Keoghan and Tom Glynn-Carney, are "dressed up" like the supermodels on the cover of Vogue.
Always on time and loves watches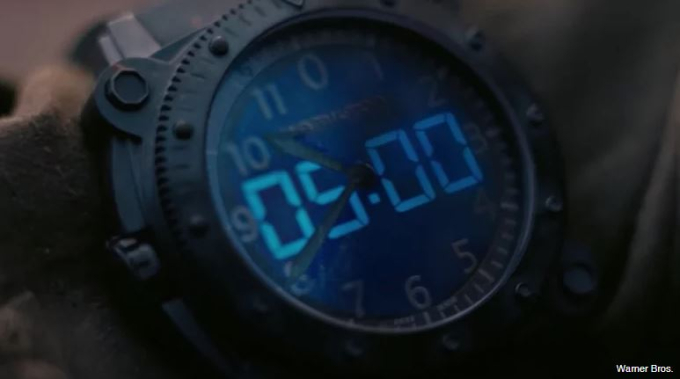 Nolan is very rarely late during the filming days – Photo: Internet.
From the films that Nolan has made, it can be seen that he is a man obsessed with time and the concepts and theories associated with it. And in fact, the director is a person who is always punctual in his work, and is extremely passionate about watches. He always finds ways to incorporate these accessories into his work, such as the Hamilton Jazzmaster Seaview Chrono Quartz on TENET's main male wrist; or the Hamilton Khaki Navy BeLOWZERO model for villains also in this movie; CK2129 is for Tom Hardy in Dunkirk; Jaeger-LeCoultre Reverso Grande Taille and Reverso Grande Date for Christian Bale in The Dark Knight series.
Always be ready to shoot at the actual location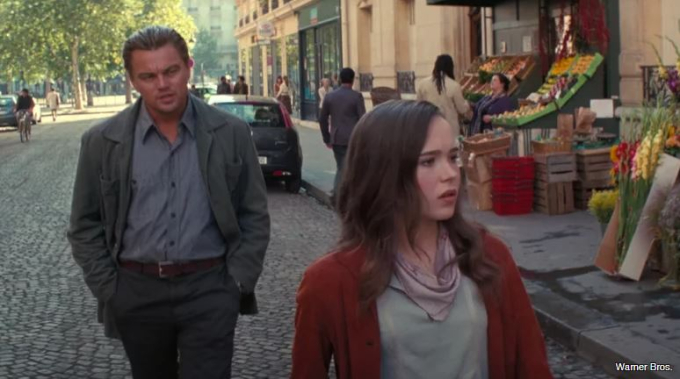 Nolan always prioritizes the most real for his works – Photo: Internet.
As someone who doesn't like to abuse special effects, it's not surprising that Nolan always prioritizes filming in real locations. And the actors who work with him must always be willing to leave the comfortable closed set of Hollywood to shoot their scenes in other regions, even other countries.
Although such actual filming can create more inconvenience and difficulties, when looking at the final result, there is probably no doubt about Nolan's decision. The Chicago setting helped create a dark, classic Gotham for The Dark Knight series; Or the magnificent Paris has contributed to "polishing" the magical dreams in Inception. In an era when special effects are interfering too deeply with many big blockbusters, Nolan's works are still completely different and stand out, in part thanks to his thinking and working principles like no other. applied for many years.
Source: Looper