Mentioning the name of the movie "Even God Must Laugh" (English name: The God must be crazy), perhaps many people of the 8x and 9x generations do not feel strange. Even just hearing the name of the movie or seeing the picture of the aboriginal guy (the main character in the movie) makes it seem like a whole sky of childhood memories rush back. Therefore, that indigenous guy is considered a "childhood legend" by many people.
The most popular movie of the 1980s
From an ordinary indigenous person, the main actor named N!xau rose to stardom after the film was broadcast in South Africa in 1980 and became a phenomenon in this country.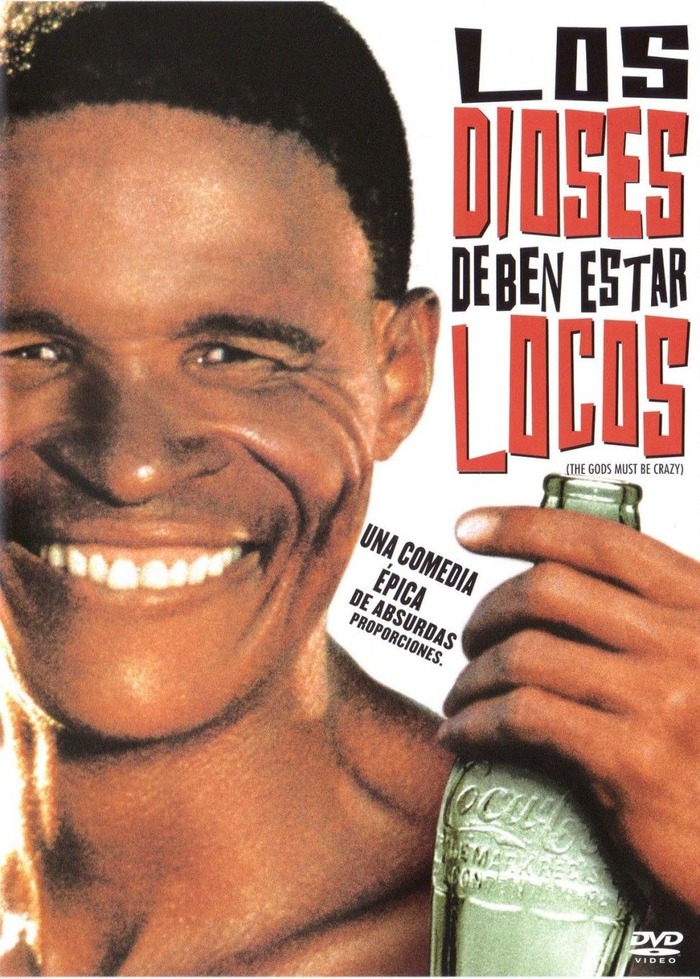 6 years after the movie was made, in November 1986, "Even God Laughs" debuted in North America and also received love from the audience. The film's worldwide revenue is estimated at 100 million USD. It became a worldwide hit.
Summary of movie content
One fine day, a Coca Cola bottle suddenly fell from the plane into the area inhabited by a South African aboriginal tribe in the Kalahari desert (a land spanning 900,000 square kilometers, stretching across the territory of Vietnam). countries of Botswana, Namibia and South Africa).
A series of troubles caused Xixo, the leader of the tribe, to decide to throw this "alien-like object" that brought this disaster back to God.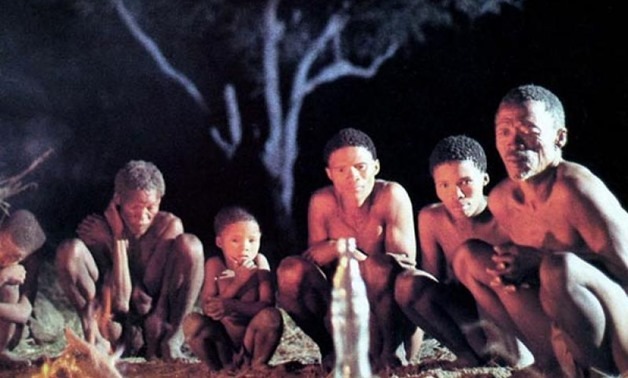 At the same time, a white teacher who was fed up with city life volunteered to take a job in Botswana. She met a scientist who was shy and had a habit of mumbling words. Their fun adventure accidentally merges with Xixo's journey to throw away bottles that didn't go as expected.
Xixo's gentle face, simple figure and kind smile along with the humorous details in the film gave the audience a refreshing "spiritual meal". Besides, the audience can also learn more about and contemplate the lives of indigenous people in remote desert areas. Following that is a lesson on preserving cultural values, preserving the pristine beauty of nature and people…
Receiving salary and letting the wind blow it away
N!xau, also known as Gcao Tekene Coma, born in 1943, is a true aboriginal of the Namibian Bushmen tribe. The exclamation point in the transcription of his name represents a sound that cannot be described because there are no letters in the Roman alphabet.
Before becoming famous for his role as the naive indigenous guy Kalahari San (Bushman) Xixo in the movie "Even God Laughs", N!xau had a quite peaceful life in his hometown.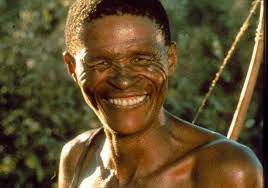 When discovered by South African director Jamie Uys, N!xau had not yet had much contact with modern life. According to a 2000 article published in The Namibian, N!xau had only met three white people in her life before being chosen to play the lead role in the film. And of course, he had never seen a settlement larger than the tiny huts in his village.
After filming part 1 of the movie "Even God Laughs", N!xau was paid 300 USD (more than 7 million VND at the current exchange rate) but he did not know the value of paper money. , not knowing what to use them for, let the wind blow the money away.
The simple twilight of his hometown and his sudden departure
By the time he filmed "Even God Laughs 2", he knew the value of money, even asking for a fee of several hundred thousand dollars before agreeing to act in the movie.
According to information on the Internet Movie Database Web website, N!xau allegedly said that he wanted to use that money to build a cement brick house with electricity and a water pump for his family.
After the film became popular, director Jamie Uys rejected criticism that taking N!xau out of his home environment was a cruel act. He said N!xau was born to act.
"All Bushmen are natural actors," Jamie Uys said in a 1990 interview with the Associated Press. After the sequel, N!xau appeared in Hong Kong films and the Chinese film "The Gods Must Be Funny".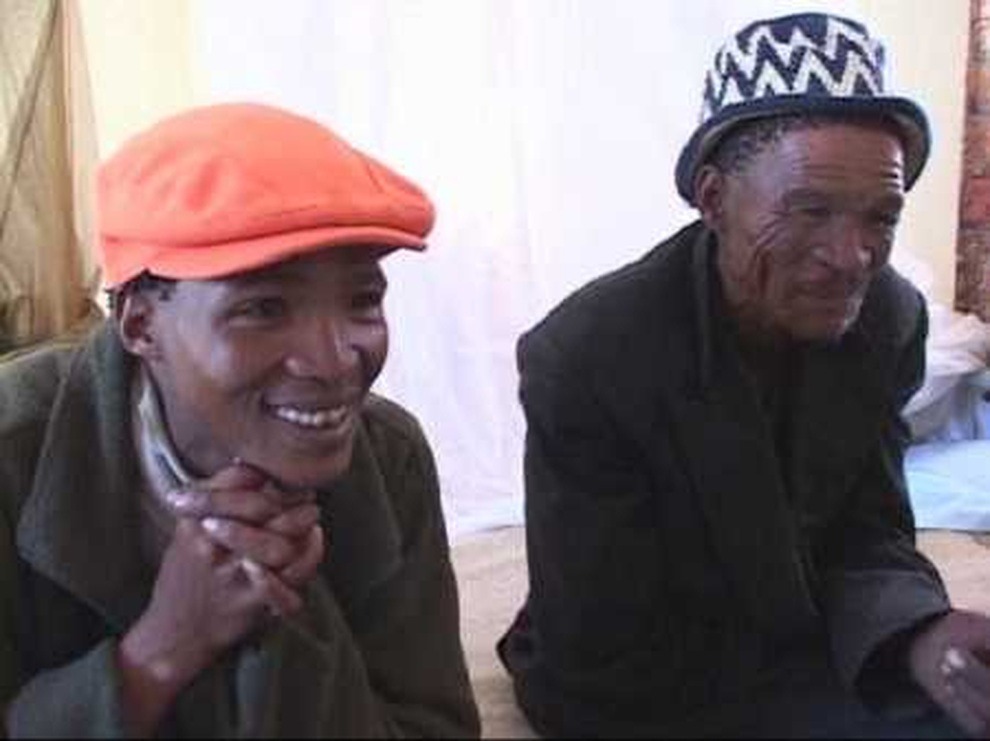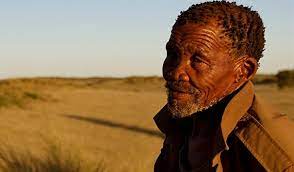 N!'s image after old age.
With his sense of humor, N!xau traveled around the world for 10 years to act in movies, but he later admitted that this made him feel stressed and decided to return to the simple aboriginal life in Vietnam. hometown in Kalahari in 2000.
At the end of his film career, N!xau returned home to his family of 3 wives and 6 children, living together in a tall brick house. He took care of livestock and grew corn and pumpkins.
The Namibian newspaper said N!xau has had a car for a while but had to hire a driver because he never learned to drive.
On July 8, 2003, The New York Times reported that the main actor in the movie "Even God Laughs" had passed away. At that time, N!xau was about 59 years old. One has to estimate because N!xau himself also said that he does not know his exact age.
N!xau was discovered dead in a forest near his home while on his way to collect firewood. Police officials in the remote Tsumkwe area of ​​Namibia's Kalahari region where N!xau lived confirmed the death but did not have any details about the cause. Previously, N!xau was thought to have tuberculosis.
Source: The New York Times, The African History