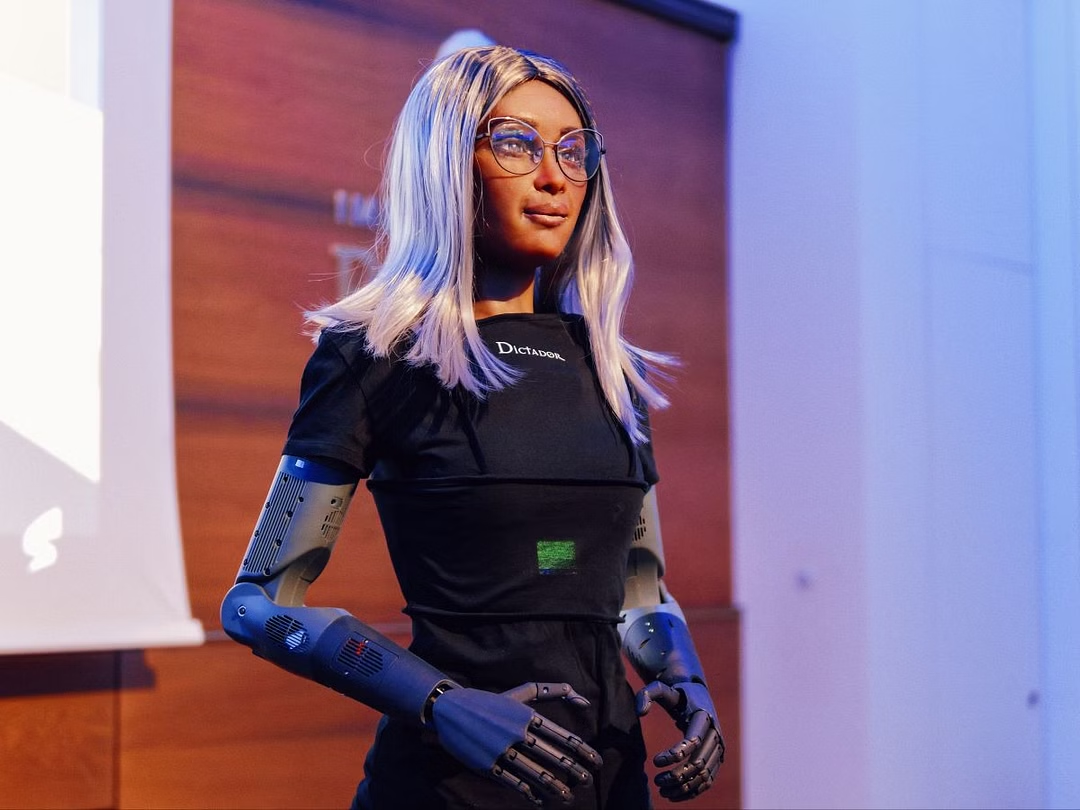 Robot CEO Mika: "Hello. I'm Mika. A technology still in early testing. It's great to interact with you".
This robot general director is directing the company in many areas from communications to growth strategy. For this company, having an AI boss is a big step forward from just using Mika in identifying potential customers.
Mika said that in her position as General Director, she brings benefits that humans cannot create.
"My decision-making process is based on extensive data analysis and meets the company's strategic goals. This process is free from personal bias, ensuring objective choices and strategic in the best interests of the company" – Robot CEO Mika shared.
But does Mika act as a real General Director or is it just an advertising ploy for the company?
Mr. Marek Szoldrowski from Dictador Company, Poland said: "She's definitely the real CEO. Her ability to work on data and the other things that she does is a big trait and a big advantage for the company.".
"As Robotics CEO, I don't really take weekends off. I'm always at work, 24/7, ready to make decisions and create some AI magic." – CEO Mika shared.
Some people may worry about AI taking over human jobs. But Mr. Szoldrowski said that leaders do not need to worry about being replaced by AI because big decisions are still in the hands of humans. However, the presence of AI cannot be ignored because it brings a bright and dynamic future to the world.