There are many people who still can't tell the difference Anime with Manga . Let's dive into the key differences between the two to see where they differ.
What is manga?
Manga is a Japanese phrase for comics and caricatures that originated in Japan in the late 1800s.
Due to Japanese tradition and the influence of World War 2, the drawings of Manga mainly represented in black and white. During the war, manga artists chose to draw in black ink and not color to match the paper. At the same time, thanks to using only 2 simple colors, the issues are also released quickly. Another reason why black and white is used in Manga Colorless printing is cheaper and saves more time than color printing.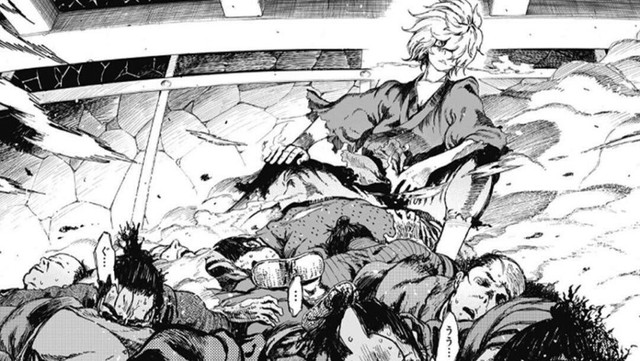 In Japan, Japanese comic book culture is inherited through many generations. People of all ages read it passionately on the train, during breaks from work and school, and in bed at home.
Manga Although it has such a long history of development, the works created in the period 1950 – 1960 are considered the "origins of manga" in Japan. Many people became manga artists because they admired the works of that period.
Among them, Tezuka Osamu is considered the founder of culture Manga modern with a series of resonant works such as "Iron-Handed Atom", "Jungle Taitei", "Firebird" good "Ribon no Kishi".
Manga There are many different genres, but some popular genres include: action, adventure, science fiction, slice-of-life… Many comic books Manga released into a series, followed by fans for many years.
What is anime?
Contrary to popular opinion, Anime and Manga are not interchangeable, they are not exactly the same.
Anime is a borrowed word in English, which is "Animation" meaning "cartoon". This is a typical form of art and animation that includes genres built in cinema.
Can understand Anime is a word used to talk about animated films produced from Manga Japanese. Nowadays, Anime It is recognized by the whole world that it is a very typical cultural feature of the Japanese people.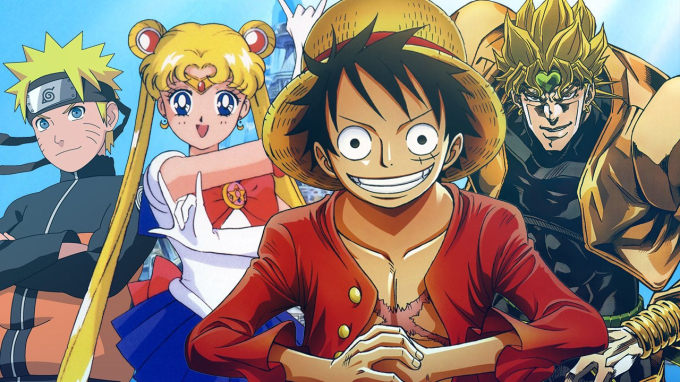 Anime can be produced in hand-drawn form by artists in the traditional style, or produced digitally, in the same way as Western-style animation.
Self Anime began appearing in the early 20th century, around the same time as other animation styles were also making their debut to the public. Although there were no screens like now, many different film genres exploded around the world.
The 1950s saw the rise of Anime as a large and popular industry in the region. In the 60s, Astroboy brought Anime out into the world, and then in the '90s, Neon Genesis Evangeleon has gone global. Since then, Anime exploded as an art form, reaching ever wider audiences and attracting attention in previously unreached markets. When globalization occurs, Anime continue to grow strongly.
In Anime the images have rich colors unlike Manga mostly black and white.
The popularity of Manga with Anime
Manga extremely popular in markets such as Japan and Korea. You will easily see Manga in comic book stores and in many places online. But in America, it would be difficult to find a title by chance Manga at local news agency.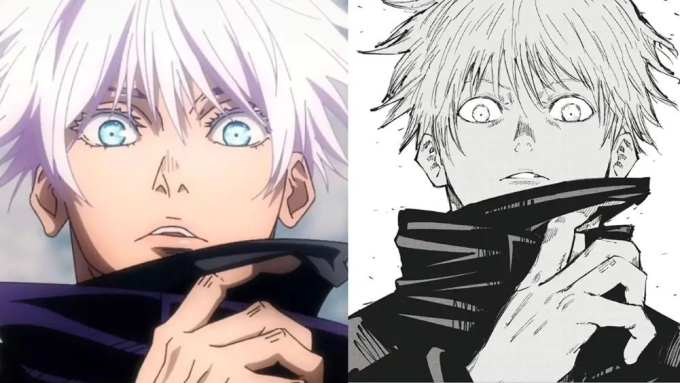 Meanwhile, Anime became extremely popular. Thanks to streaming platforms like Netflix take the copyright Anime and translated into English and other languages, Japanese animated films became more accessible to new audiences. There aren't as many Western animated shows for adults anime, Therefore, audiences can freely explore new titles and become fascinated with the content. This further increases its popularity Anime compare to Manga .