Total War: WARHAMMER III is a real-time strategy game developed by Creative Assembly and published by Sega. This is the sequel to the Total War: Warhammer series, with many new changes and improvements.
In the game, players will be able to choose from a number of different factions, including those representing Warhammer Fantasy's races, to engage in tactical battles on a global map. Each faction has its own characteristics, ranging from culture, troops, resources, and generals with unique skills and tactics.
One of the good points of Total War: WARHAMMER III is the beautiful graphics with detailed and vividly designed military models. Battles will also take place on rich maps with a variety of terrain points, from plains, hills, forests, caves, to strongholds and castles.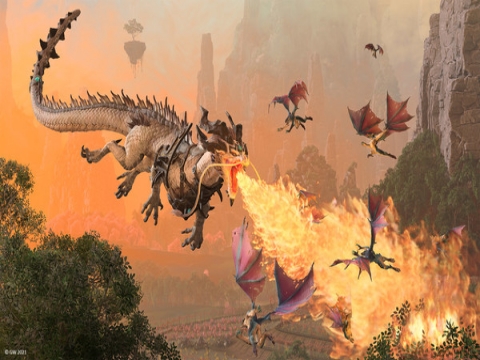 The game also gives players many tactical options to win each battle, from quick attacks, counter attacks, cluster attacks, counterattacks, or deploying plans to lure the enemy into their strategic circle. . In addition, being able to spend and manage resources, create and strengthen allies, and recruit and train troops are also attractive points of the game.
Currently, Total War: WARHAMMER III is being opened for free this weekend on Steam. Those of you who love strategy games should not miss this game.