What can we say about Eiichiro Oda's flair for making fans obsessed with every detail of One Piece ? The latest revelation surrounding the God Valley flashback is further evidence that the author One Piece is a genius at world-building and plot weaving.
The audience is already used to Oda's flamboyant reveal style, but seriously, he surprised his readers this time. Many fans are completely satisfied with Oda's wonderful handling of this flashback. Just when everyone thought everything was clear, Oda dropped new hints about hidden truths.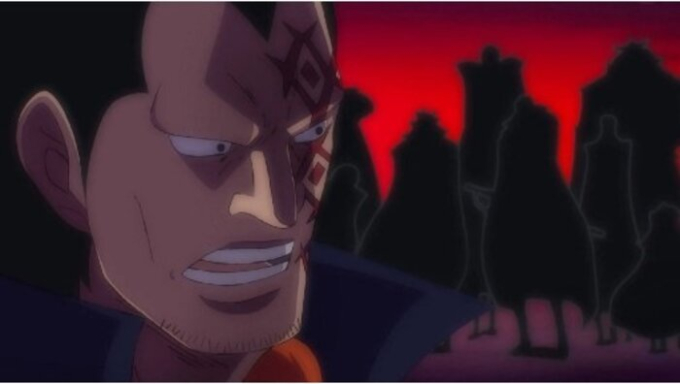 Do you remember the Holy Knights that were introduced? Now it's said that two of them have appeared in the series before! Specifically chapter 1096 of the manga One Piece may have revealed the fate of Mother Carmel's two children. What's interesting here is that the two children appearing next to Mother Carmel seem to be the Holy Knights being introduced.
Does anyone remember Mother Carmel and her importance in unraveling the origins of former Four Emperors Big Mom? Mother Carmel is a person who specializes in playing the role of a kind mother who takes care of orphans. But in reality that is not the case, Mother Carmel is a much, much scarier person than that.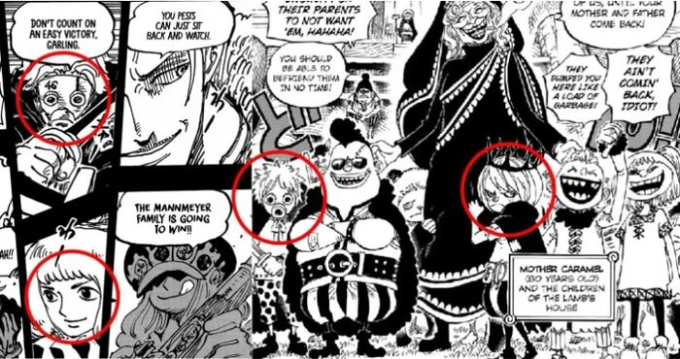 Looking at the photo above, you can see that one of the children next to Mother Carmel is wearing a gas mask. Now in One Piece There was also a Holy Knight wearing a gas mask like the other child. The boy with the appearance of a prince standing hugging Mother Carmel's leg had a similar appearance to another Holy Knight, he only looked older and perhaps much more dangerous.
You see it all connects in such a perfectly designed way that it's impossible not to be amazed. Carmel is connected to the World Government, so it makes sense that these children would be trained to become Holy Knights. The timeline in the story makes this theory almost impossible to disprove. We're talking about a flashback that takes place 38 years before the current story and the kids were introduced over 60 years ago. Please try to consider the timelines and compare with the present!
So what does all this mean? Apparently Oda showed us the characters years ago, before they became important to the plot. It's increasingly difficult not to be impressed by Oda's ability to maintain the pace of the story while still finding ways to surprise fans.