Live streaming sessions are becoming more and more diverse over time. Besides playing games like before, streamers today can sleep, eat mukbang, study or even go out and film interesting moments of life. This variety of content has attracted a lot more viewers, but at the same time, in order to maintain the ratings on their channel, many streamers do not hesitate to take on dangerous challenges in exchange for rewards. awarded by viewers. Typically the case of guy c0usta below.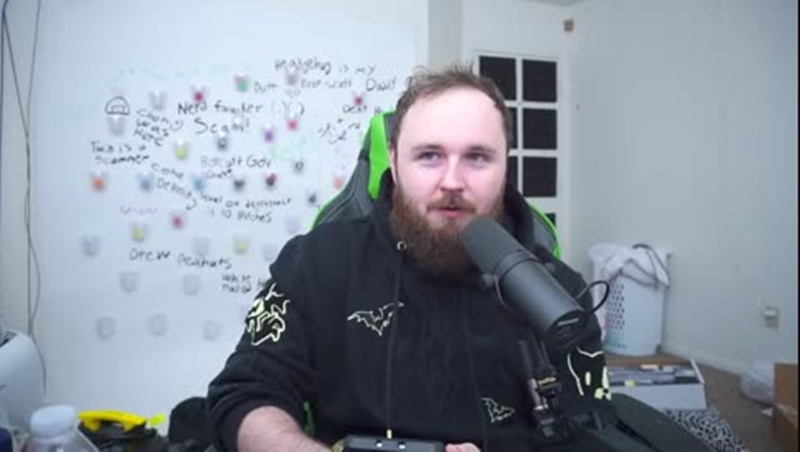 Accordingly, c0usta is a mod – managing the chat channel of streamer Erby. One fine day, to create content for himself Erby presented c0usta with a challenge. That is, if this guy can stay in a pitch-black room for three days straight, in return, Erby will buy this manager a new car. Of course, facing this attractive offer, c0usta accepted. The narrow place that the guy chose was to put the camera in a closet but big enough for c0usta to lie there.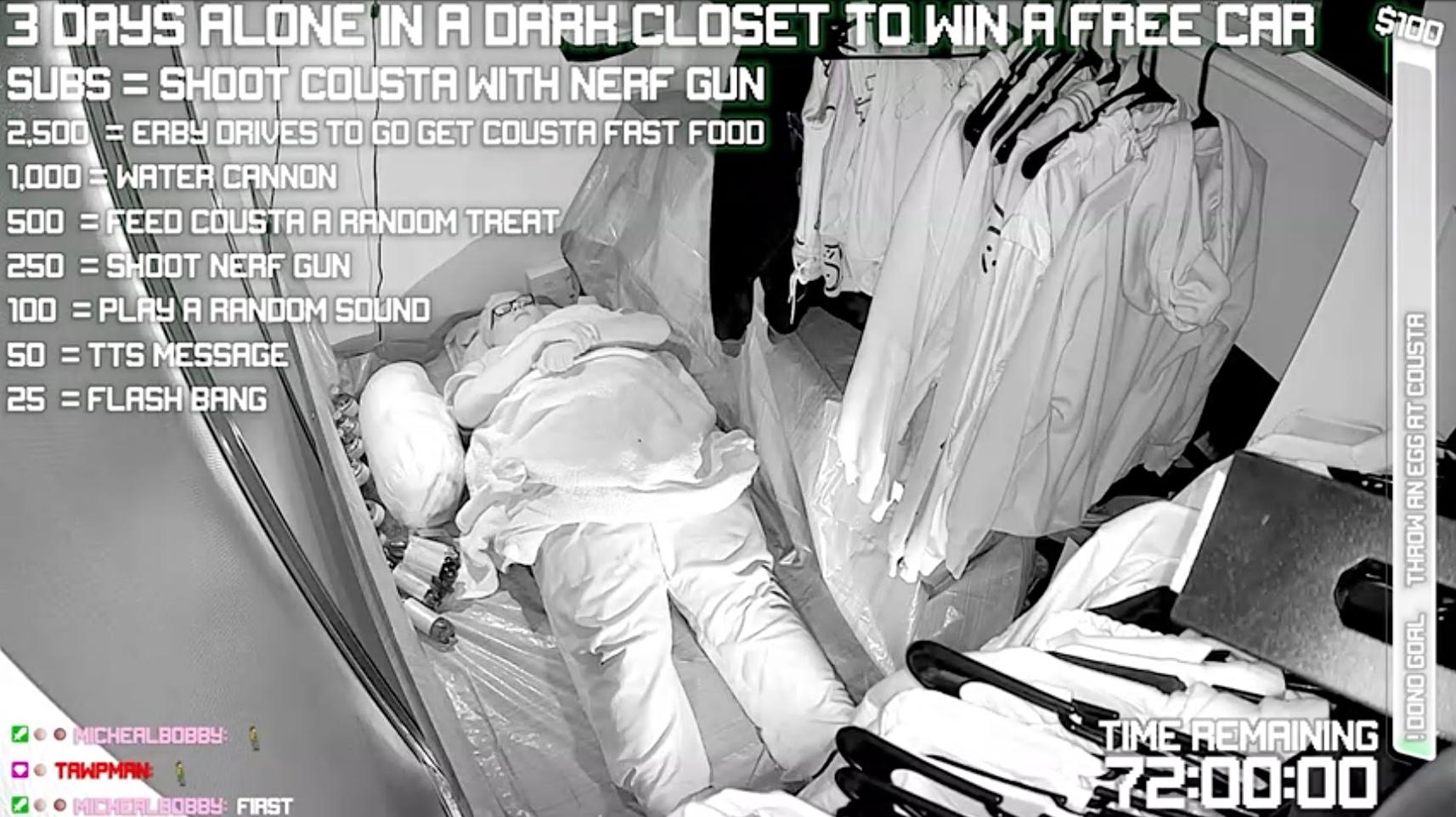 Of course, just sitting and looking at c0usta in the closet is not too interesting. Erby will then use the donation as an excuse to create challenges for the brave mod guy above. Accordingly, if viewers give certain gifts, they have the right to create annoying noises and scenes on the computer screen in c0usta's room to make him more miserable. Conversely, anyone with good intentions can donate to Erby to ask the streamer to buy food and water for c0usta.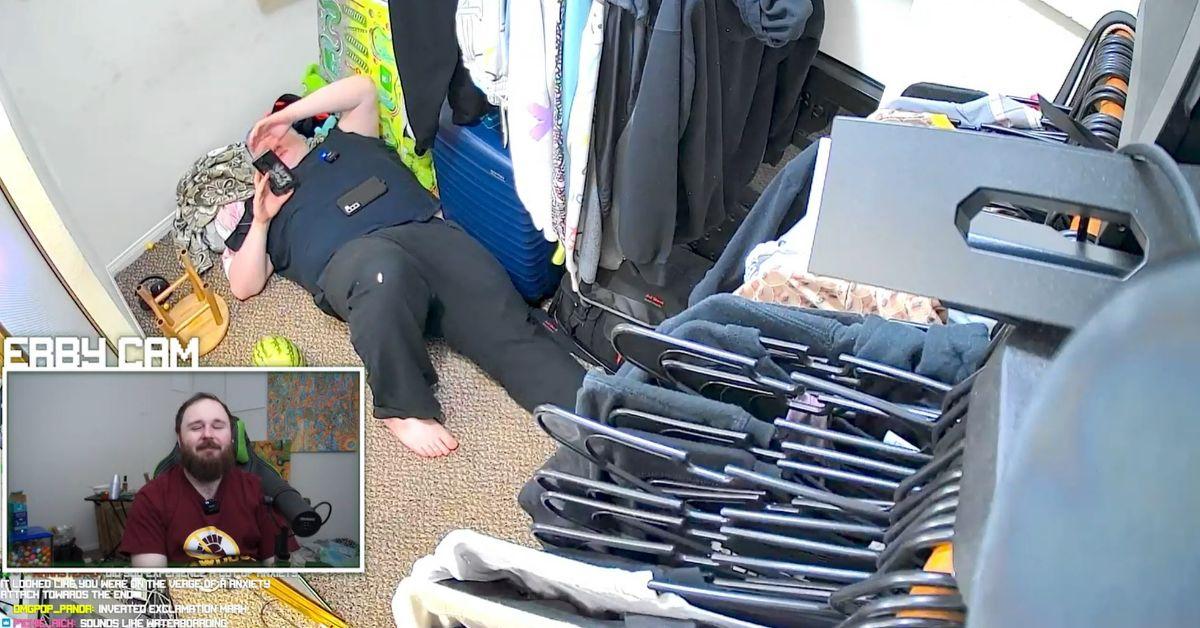 Time passed by. After 12 hours, then 20 hours later, c0usta was still so calm that many people thought that it would not be difficult for him to overcome this challenge. However, by the 24 hour mark, c0usta had given up and many people praised this decision for fear that his health might be affected. So, although he did not receive the 2005 Chevrolet Suburban as promised by Erby, but c0usta also received many gifts from the audience, but in return, he had to spend 24 hours locking himself in a closet. clothes full of harshness and frustration.