Yesterday, November 20, a surprising revelation about the ending of Hunter x Hunter came to light. Author Yoshihiro Togashi seems to be aware of the uncertainties regarding the ending of his masterpiece, and has prepared an alternative ending that could be used if he is unable to complete the series.
This information comes from a letter in which Togashi outlined three possible scenarios for the series' finale (A, B, C) and considered various reactions from readers, from satisfied to unsatisfied. Additionally, the mangaka shared an additional scenario, marked "Ending (D)", which serves as a contemplative and emotional conclusion to the story.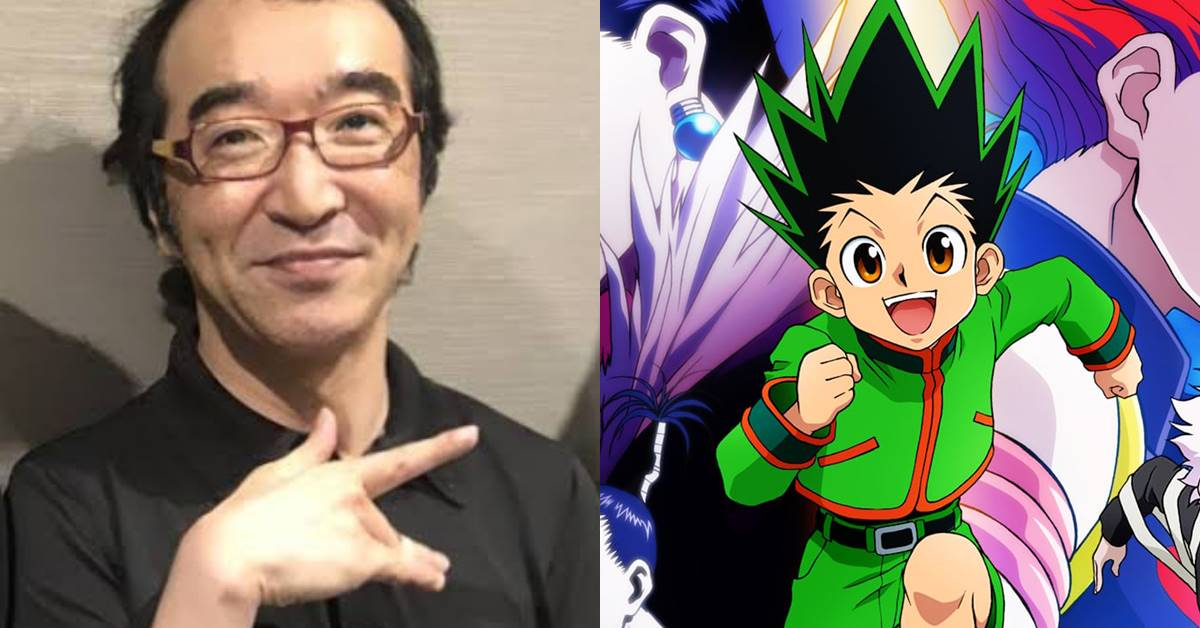 In other words, based on Togashi's statement, the author considers four possible outcomes for the story. In particular, the result marked "Ending (D)" is revealed, while the endings "A, B and C are kept secret.
Interestingly, Togashi revealed that he preferred the "B" ending, despite believing it would not be well received by fans. Therefore, as "Hunter x Hunter" continues, it's likely that Togashi will find a way to combine elements of the "B" ending with other aspects of the remaining endings.
Below, let's listen and share about the ending of Hunter x Hunter according to author Togashi (Note that this ending will only come true if the author dies before completing the work):
Yoshihiro Togashi said:
– For the ending of Hunter x Hunter, I prepared three scenarios: A, B and C. When I consider the reader reaction rate, from satisfied to unsatisfied, ending A is considered satisfied at 50% and unsatisfactory at 20%. In my opinion, this doesn't necessarily mean a high rating, but it seems to me that achieving it is safe in a way that doesn't complicate things with undue criticism.
– As for ending B, opinions will be similarly divided between satisfied and unsatisfied. For ending C, I predict a 10% satisfaction rate and a 90% dissatisfaction rate. Why do I keep it present, even when the dissatisfaction rate is high? That's because it's my personal preference, but basically, I want to think about an ending as much as possible. To the point that I could choose any of those endings and create the one that I find most interesting, which is my ideal and my goal.
– To give you a clearer picture, I will share scenario D. If fate forces me to close my eyes before finishing the manga, consider it the end of the manga. I will be happy if you forgive me for this.
Below is Hunter x Hunter's "Ending D" content:
Next to a lake, a girl named Jin was standing motionless holding a fishing rod. Suddenly, the stick shook violently and Jin spoke in fear.
Jin: I caught it! I have captured the lord of the lake!
She skillfully carried the lake lord on her shoulders and stood before a woman.
Jin: As promised, I'll pick you up next door, Mom!
Jin approached the woman.
Jin: You don't have to tell me to become a hunter!
The woman shook her head. Jin still carried the lord of the lake on his shoulders and walked away.
The mother told her husband that Jin's dream was to never leave the island and inherit his position. The father agreed, laughing loudly, and the mother expressed her displeasure.
Mom: Maybe your wishes will change in the future. But I want to know… you and Jin. Why do you like this? It's definitely due to the blood of grandmother Mito and Noko.
The woman seems unaware that Mito and Noko are not related and the father smiles at this.
Mom: But Grandpa Gon is a famous hunter! And this daughter will one day leave the island.
Jin: I will never leave!
Even though he was no longer visible because he had gone into the forest, Jin still heard his parents' conversation and responded defiantly.
The father happily said: You have sharp eyes!
The scene shifts to stores that have continued to operate since the Mito era.
The lord of the lake was dissected, cleaned, and its internal parts separated.
Jin worked and thought: Mom will never understand! As Grandpa happily talked about his memories as a hunter, Noko quietly left her seat. Every time Mr. Gon affirmed, her belief was heard.
Jin slammed the knife down on the cutting board.
Jin: I'm tired of this! Waiting for someone to return through years of sadness, loneliness, tearing my heart apart… forcing my loved ones to wait for me!
At that moment, the door opened and a warm voice rang out.
A chubby child walked in, holding a tree.
Child: You really captured the lake lord! Well, let's celebrate the whole island with him!
Jin: I always want to be with the person I want to be with. Together forever!
Child: Yes!
Both of them smiled brightly while cooking food.
A bird flew off the island, flying over the city and its people. One person's son, another person's daughter and another person's grandson live in different places, exchanging smiles. They can be the children of one character and the grandchildren of another. The bird flew away.
In the background, a figure is observing the scene.
END.
It must be recalled that this is only "Ending D", and it would only be the end of the work if the author died without being able to complete it. In addition, there are still 3 other endings A, B and C that have not yet been revealed to fans.
For the "Hunter x Hunter" fan community, this news may be bittersweet. Glad to have the comfort of knowing there will be an end, regardless of the challenges the future presents. Sad to know that the author faces challenges that may prevent him from completing the work as originally intended.
https://gamek.vn/tac-gia-hunter-x-hunter-tiet-lo-ket-thuc-cua-bo-truyen-neu-ong-qua-doi-truoc-khi-hoan-thanh-manga- 178231121150410707.chn