In the world One Piece, Kaido is known as "the strongest creature in the world". In the past, dozens or hundreds of times Kaido fell into enemy siege, but he was never able to "return" to the true king of hell.
Recently, author Oda gave us a glimpse that Kaido may not be as invincible as we think. In response to Luffy's victory in the battle against Kaido in Wano, Oda left open the possibility that others had defeated Kaido before.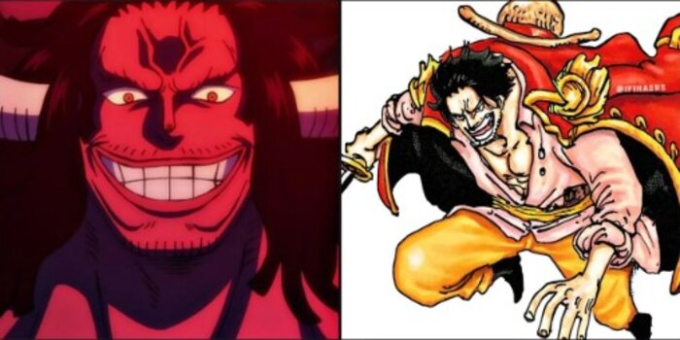 Kaido in the early days
As a child, Kaido didn't really have a happy childhood in the Vodka kingdom. Witnessing poverty, robbery and constant war in his homeland, Kaido understood that if you want food, you must fight, and if you want a full stomach, you must go to the battlefield.
At Devil's Island, Kaido said: "The value of a person can only be measured on the battlefield! Where all are equal!" So it's no surprise that Kaido wants to use force to gain control and power.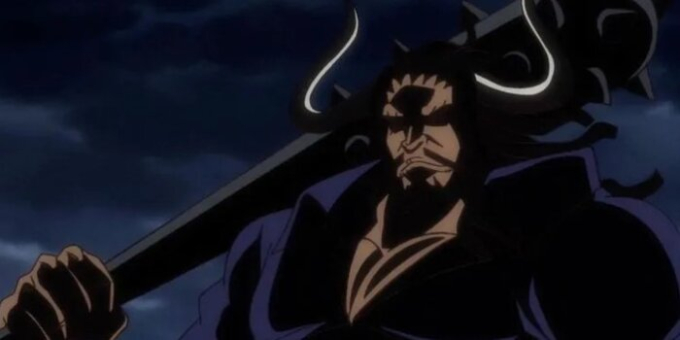 After Kaido met Whitebeard and was introduced to the Rocks pirate crew, Kaido became an apprentice in the crew and received respect from Captain Rocks.
Even though he's just an apprentice, Kaido is still one of the strongest members of the crew. In chapter 1096 of the manga One Piece , it is mentioned that Kaido was defeated by another pirate before his prime. This only proves that failures also contribute to shaping Kaido later.
Kaido in the God Valley incident and the obsession named Roger
Ignoring the ambiguity about Kaido's youth and career with the Rocks pirate crew, in the flashback to God Valley, the day the Rocks crew disbanded, we see Big Mom giving Kaido the Zoan god Uo Uo no Mi devil fruit. phone. And then Kaido followed his own path, forming the Hundred Beasts gang and rising to become one of the powerful Four Emperors in the New World.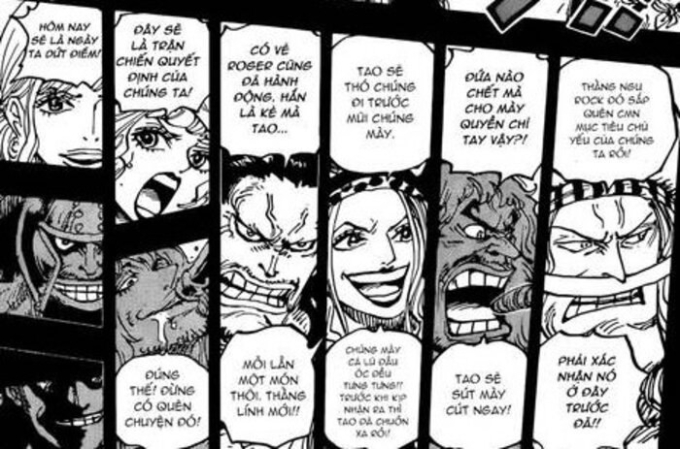 But chapter 1096 revealed Kaido has a grudge against Gol D. Roger. This seems to imply Roger defeated Kaido at some point before the famous God valley incident.
One year before the God Valley incident, 39 years ago, a major battle took place between the Rocks Pirates and the Roger Pirates. At that time, Kaido was also present. It must have been the young and ambitious apprentice named Kaido who had a run-in with Roger.
The problem is that Kaido at that time was just an apprentice pirate, and had not yet become the 'strongest creature in the world' that we know today. So, it's no surprise that he was easily defeated by Roger.
Kaido's obsession with strength makes him hate losing, so you can imagine the level of resentment he felt after losing to Roger. At that time, Kaido was still young, not yet at the peak of his strength, while Roger was an old veteran. Not only does Roger have more experience, but he is also better able to use Haki. So it makes sense that Kaido lost and then started to hate Roger.
In short, this battle 39 years ago was not just an ordinary battle. It is a battle of rivalry, ego and the search for redemption. Each character has their own reasons, motivations, and dark sides they have to face.