From the publisher of My Hero One's Justice, My Hero Ultra Rumble is a free Battle Royale game based on the famous comic series My Hero Academia! Challenge other players as a hero or a villain.
In My Hero Ultra Rumble, 24 players, divided into eight teams of three, are dropped into an arena to work together and battle each other until only the last person remains standing. Similar to other Battle Royale games, the arena will continuously shrink. Each character possesses a series of abilities based on the respective Quirk (superpower) they possess, plus each person's own weakness.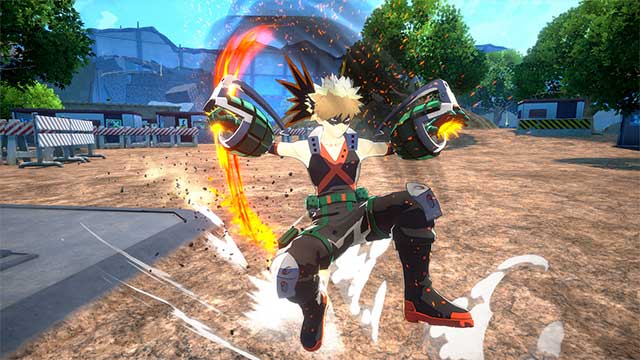 Challenge other players as heroes or villains
In addition, in the game My Hero Academia Ultra Rumble there are also items for you to collect on the battlefield, including healing items, as well as skill cards that can be used to upgrade special abilities. your.
Developing your team's strength isn't just limited to defeating your opponents. Civilians in the stands are also an important factor in determining the outcome of the battle. Players take on the role of heroes who can rescue civilians, and villains who can threaten – with their own unique behavior each can help the enemy team win or lose the battle.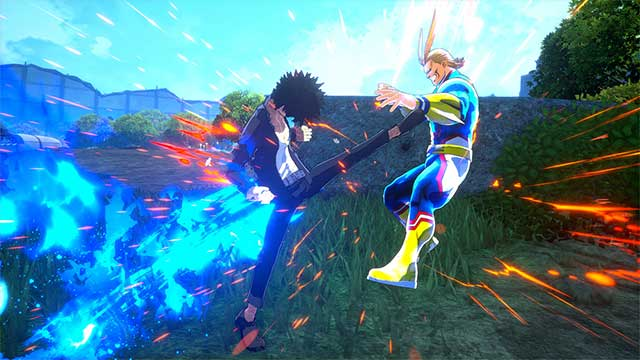 Plunge into the battle of My Hero Ultra Rumble game with teammates or villains. Combine communication skills, tactics and teamwork in groups of 3 to become the last surviving team.
Find items, interact with civilians and defeat opponents to improve your abilities and gain the upper hand in the heroic arena. Unlock new characters and options by gaining experience and completing missions. Participate in seasonal events and try your luck with tickets to own exclusive items.
Currently My Hero Ultra Rumble is releasing for free on Steam. If you are interested, please download and experience this game immediately.