September 30, Sohu reported that actress Tu Kieu posted a photo of the audience's comments about Lisa's (BLACKPINK) Crazy Horse performance, along with the line: "I see women's careers are sexualized." .
In the photo posted by Tu Kieu, this audience described the performance process Crisis? What Crisis. This performance is based on the theme of the Wall Street stock market. Lisa appears on stage in an office secretary outfit. As the plot develops, she starts dancing and takes off her clothes, leaving only her underwear.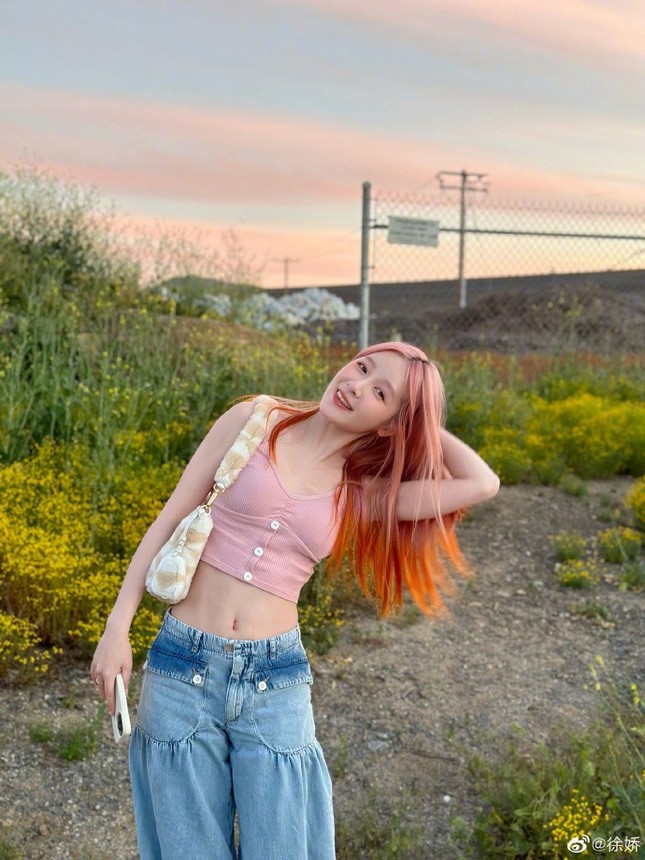 Tu Kieu's personal page received many rude comments from Lisa's fans because her statement was mistranslated.
Tu Kieu's shared post immediately received great attention from Chinese netizens. Many people agree with the actress's views. However, a part criticized Tu Kieu for deliberately taking advantage of Lisa's popularity to increase the heat for herself. Fans of female idol BLACKPINK even took photos of Tu Kieu wearing a bikini at the beach to compare with Lisa in Crazy Horse.
The story became bigger and bigger when Tu Kieu's statement was mistranslated by Lisa's international fans as "I only see prostitutes doing this". Because of this, Tu Kieu was "attacked" on social networks. The most recent photo on her personal page became a "battlefield" for netizens from Thailand, China… with nearly 13,000 comments. Normally, Tu Kieu's posts only have 100 – 200 comments.
The actress suffered a "rain" of criticism and rude comments from many Lisa fans from Thailand. On the contrary, many comments from China defended Tu Kieu's point of view, saying that the actress was right and condemning Lisa's fans' behavior. "Lisa fans say undressing is feminist freedom but still curse Tu Kieu for wearing a bikini?", "What's even funnier is fans defending their idols by 'digging' Tu Kieu's bikini photos at the beach", "Fans of the idol took the photos Tu Kieu's bikini was used to create 18+ rumors. Tu Kieu was right and was scolded. To be honest, everyone can distinguish between bikinis and sexy lingerie worn during striptease."…
Tu Kieu was born in 1997, she is known to many people thanks to her role as Chau Tinh Tri's adorable son in the science fiction comedy film Super Dog Magic (CJ7) in 2008. After the work, she was adopted by the "Tinh family". Tu Kieu graduated with a bachelor's degree in fine arts from ArtCenter College Of Design, California (USA) and still lives and works here. Except for some film projects, taking advantage of the vacation, Tu Kieu proactively returned home and participated in acting.
Lisa's 3-night performance at a strip bar has caused intense controversy over the past few days, especially in the Chinese market. Two Chinese actors, Angelababy and Truong Gia Nghe, made Chinese netizens angry because they went to the bar to watch Lisa perform. Many people went to the program's Weibo Keep Running objected to Angelababy continuing to participate in the show. After that, CCTV Tam Nong deleted the Mid-Autumn Festival propaganda video of Huynh Hieu Minh's ex-wife.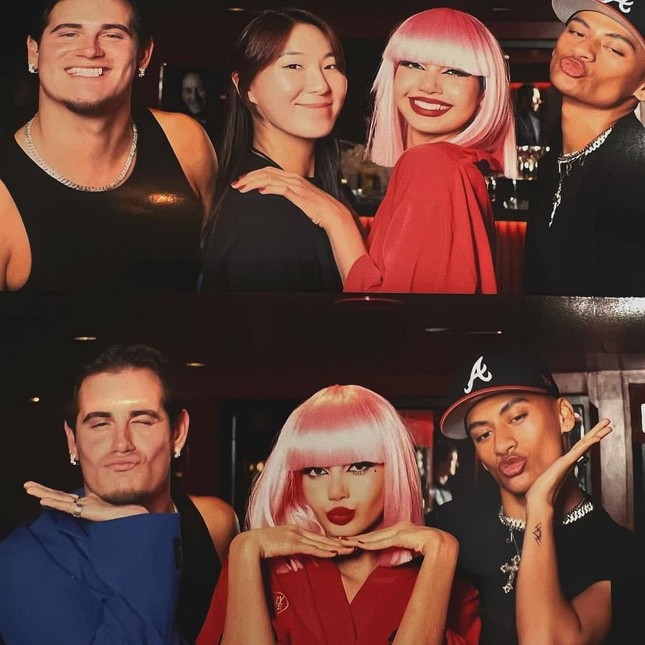 Lisa (red shirt) had 5 controversial performances at nude bars in France.
Hot search Weibo heated up when the names of both actors appeared, and old scandals were dissected again. Fans Angelababy and Truong Gia Nghe asked the management company to quickly respond.
"They are Chinese artists, their behavior indirectly affects the values ​​of many people. This type of striptease is legal abroad, but not domestically," "Words, actions Their influence on fans. Many people will find it reasonable to follow suit, this is not good at all, especially underage fans"… Chinese netizens commented.