This is considered the top event in June in the FPS gaming community in Vietnam when gathering all of VTC's best shooting games including: Ambush, Attack, Pursuit 2 to celebrate the launch of "people". brothers" rookie Pursuit PC (Battle Teams 2).
*Gamers can register to participate in the "FPS Festival – Welcoming Rookies to Pursue PC" right now by following the official link from the publisher: https://bit.ly/linkdangkythamggiangayhoifps (free admission) fee)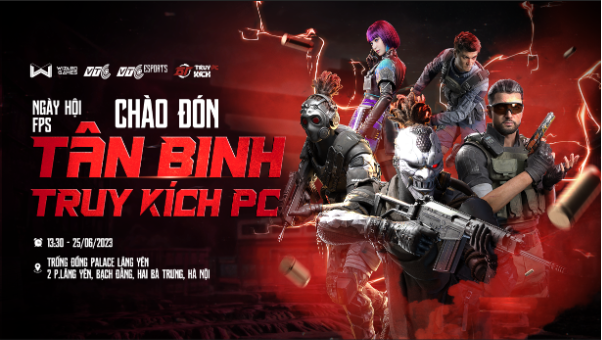 The specific time & location of the press conference is as follows:
Time: 13:30 on June 25, 2023 (the festival is expected to last until 17:00)
Totally FREE admission
Location: Drum Dong Palace Lang Yen (No. 2, Lang Yen Ward, Bach Dang Ward, Hai Ba Trung District, Hanoi City)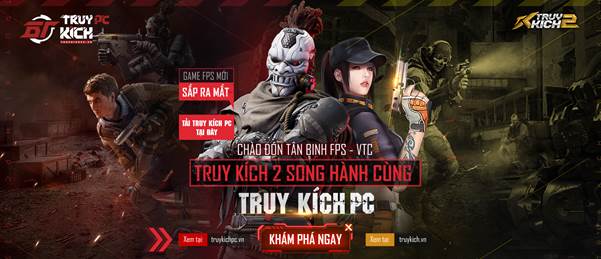 Even on the homepage of Pursuit 2, there is also a banner introducing the successor of Pursuit PC, promising to give FPS gamers a more explosive feeling, continuing and developing the golden age of Pursuit 2. – VTC Mobile 9 years ago.
Right before the festival, gamers will experience the game booths: Ambush, Raid, Pursuit 2, PC Pursuit. Exchange with Admin NPH, receive ingame gifts, giftcodes or in-kind gifts from your favorite shooters and exclusive POSM gift sets from PC Pursuit (Battle Teams 2).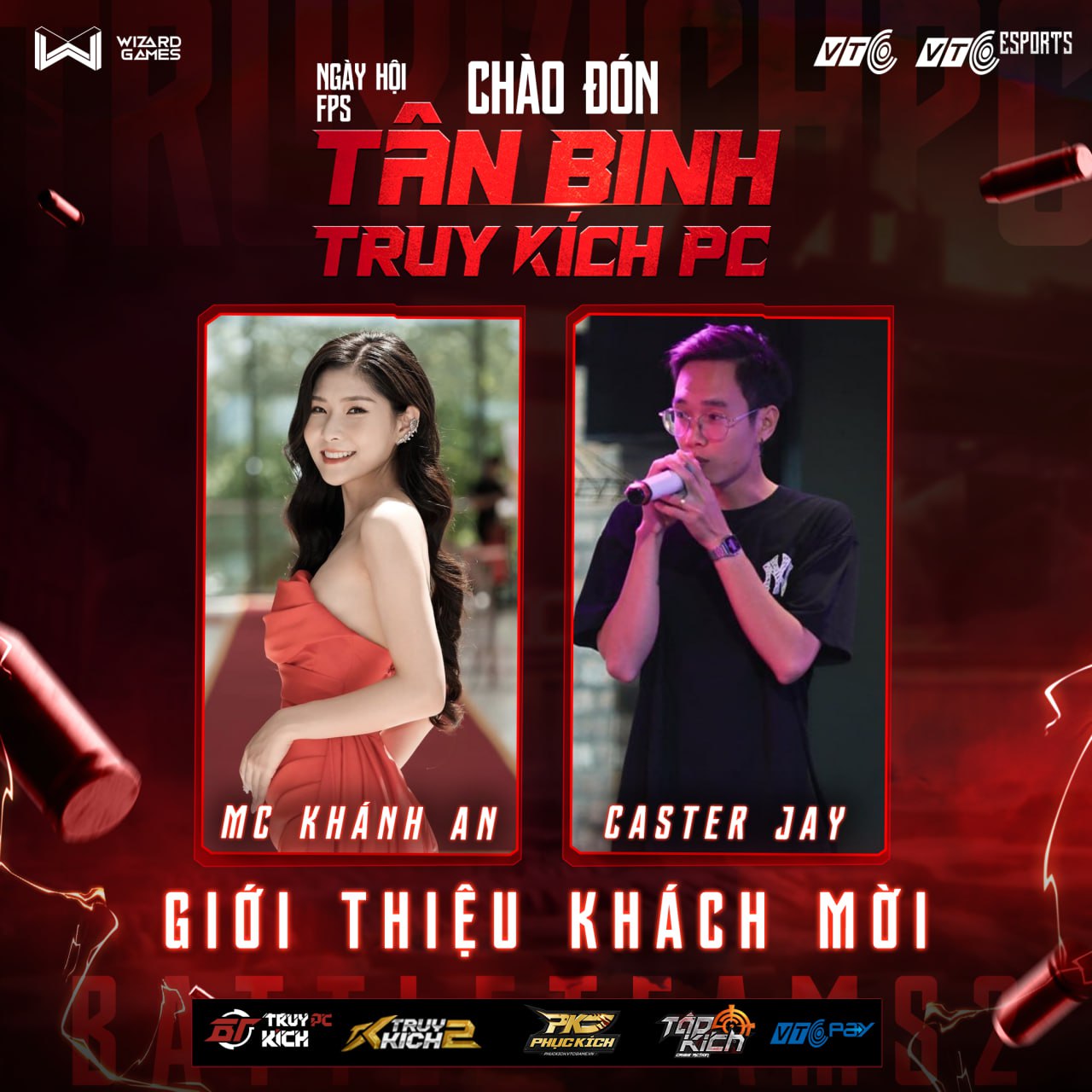 2 guests MC Khanh An & Caster Jay will be present at the press conference to interact with all gamers.
More specifically, gamers will receive gifts including: Super VIP Giftcode from games, Vip Shirt, Genuine Mouse Pad, Thermal Cup, Crossbody Bag,…etc. The luckiest gamers will have the opportunity to receive a high-configuration PC set (worth more than 30 million) when participating in the lucky draw at the end of the program. So remember the ADCs, stay until the end of the party to try your luck!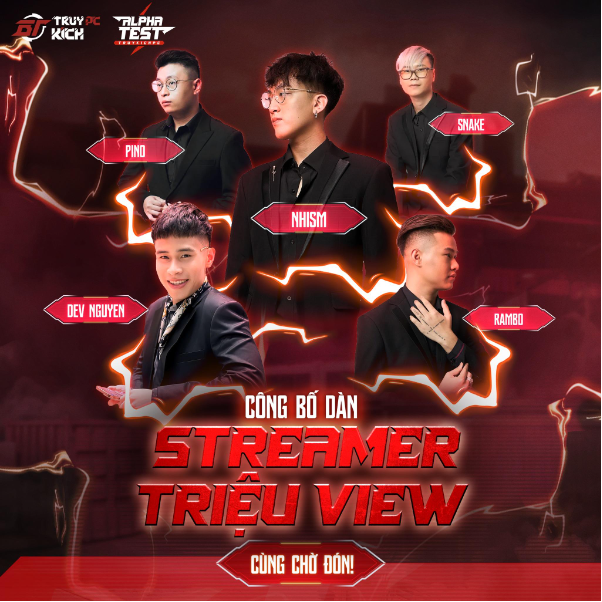 Most especially, also on this festival, the famous KOLs from Refund Gaming including: Nhism, Rambo, Dev Nguyen, Snake, Pino and other famous streamers will also be present to exchange and play games with the fans. tomb. Particularly, Refund Gaming will have the most awaited Showmatch match in the event. This is a 1-0-2 chance for gamers to become the main characters, take pictures to check-in with the entire Refund Gaming members at a genuine Photobooth with a realistic war scene.
For gamers who have played the FPS system for a long time, the official release of the blockbuster PC Chase (Battle Teams 2) in Vietnam is considered a big "party", because it has been a long time since there has been a bomb shooter game. tons are released. VTC has also shown a great level of investment when shaking hands with Wizard Games, bringing the "storm" of Battle Teams 2 home with the expectation of dominating and developing the Vietnam Esports market.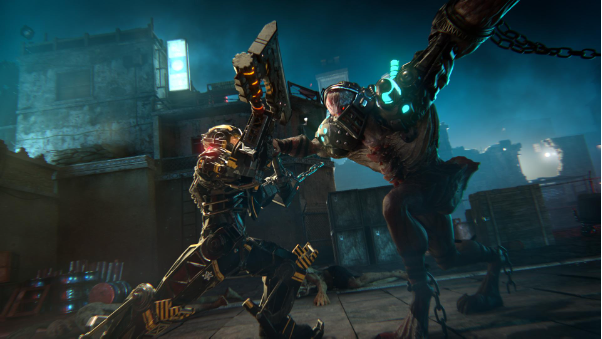 PC Pursuit is a computer-based shooter that integrates all game modes of all FPS games available on the market, featuring a 25vs25 combat feature. In parallel with terrible graphics and vivid sound like really fighting in the real arena, gamers need to have specific configuration requirements as follows: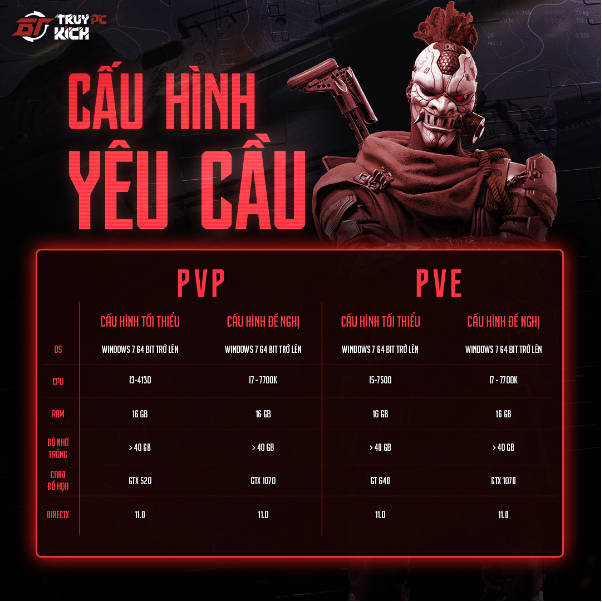 Currently the game has released a Close Beta version and opens a number of features, gun lines & characters for gamers to experience, gunners can download the game and update the latest information about the game. pursue PC here:
FREE GAME DOWNLOAD: https://truykichpc.vn/taigame
Home page: https://truykichpc.vn/
Fanpage: https://www.facebook.com/truykichpcvn
Group: https://www.facebook.com/groups/truykichpc.vn