Bloomberg quoted billionaire Elon Musk's post on social network X (Twitter) saying that he will have the results of a medical examination this week. Doctors will decide if the richest person in the world needs shoulder surgery when there are results of magnetic resonance imaging (MRI).
The US billionaire once said he may need surgery to replace the titanium plates holding the C5/C6 vertebrae after previous surgeries.
As CEO of Tesla, Space and owner of social network X, Mr. Musk's health is of special concern to people around the world. This tech billionaire is known for being a workaholic.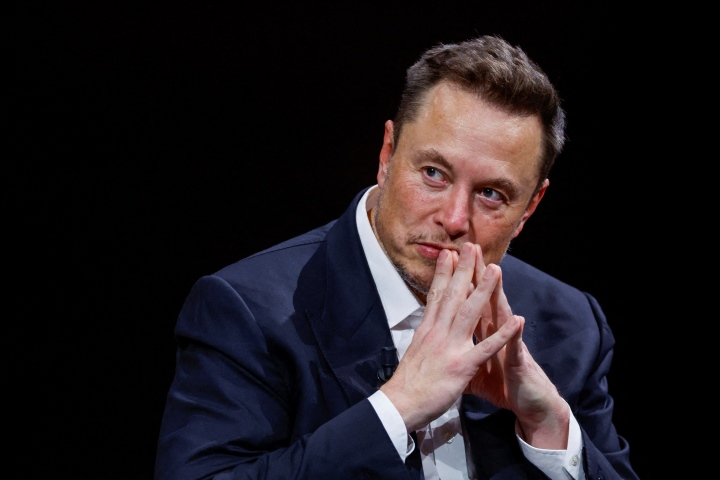 Billionaire Elon Musk – CEO of social network X. (Photo: Reuters)
This information was released by Mr. Elon Musk after Facebook co-founder Mark Zuckerberg said that the iron cage match between him and Mr. Elon Musk is proposed to take place on August 26. Billionaire Zuckerberg even posted on his page that: "I'm ready".
It is not clear if Musk has agreed to this proposed schedule or not, but on the morning of August 6, the 52-year-old billionaire said that social networking platform X would stream the match live. "All proceeds will be donated to veterans' charity," Musk added.
Musk and Zuckerberg are the 2nd and 16th richest people on the planet, respectively, according to Forbes' most recent annual statistics. Zuckerberg studied programming, and Musk studied physics and engineering.
The "friendly" rivalry between the two tech billionaires has intensified in recent months when Zuckerberg launched Threads, a supposed Twitter-like platform. "The planet must want a monopoly under Zuck's thumb and have no choice," Musk sarcastically on June 20.
When an X user joked that Musk should be careful with his words because Zuckerberg practices jiujitsu, one of the core disciplines of mixed martial arts, Musk replied, "I'm open to a match if He's happy with that."