Anno 1800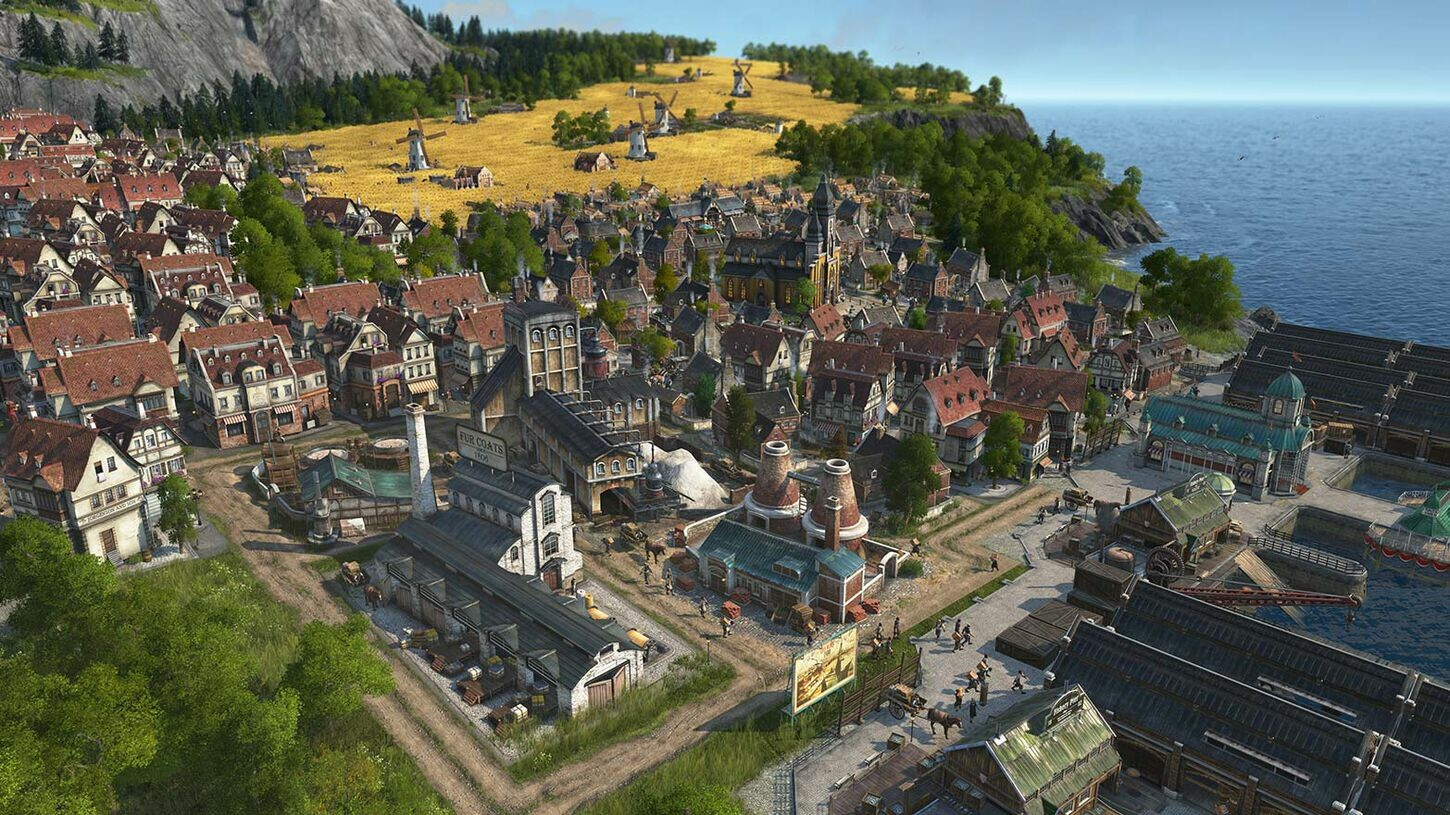 Anno 1800 is set during the British Industrial Revolution. The game puts players in the role of a city manager, where they need to build infrastructure, produce goods, manage resources, and develop trade to grow their city. During the game, gamers will need to satisfy the needs of the city's residents to raise their social and civilization levels.
The game has beautiful and detailed graphics, providing a fascinating and deep historical experience. Anno 1800 also includes many tactical elements, trade deals, and exploration of new islands to expand your territory. The game has received positive reviews from both players and game critics for its beautiful graphics, deep gameplay mechanics, and vast customization capabilities.
If you love city building and management games, especially in the historical setting of the 19th century, Anno 1800 may be an interesting choice for you.
Bus Simulator 21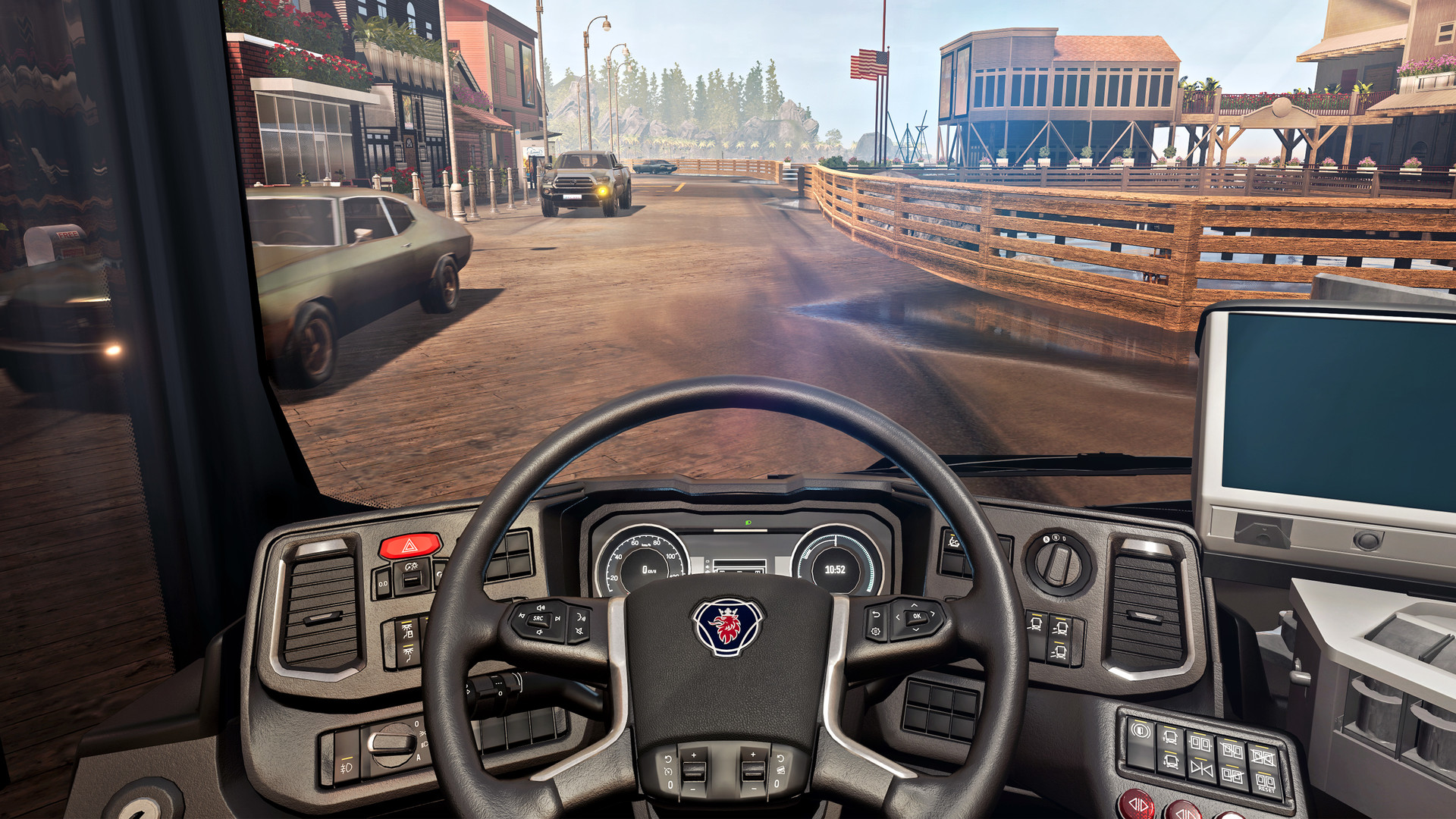 Bus Simulator 21 is a bus management simulation game, developed by Stillalive Studios and published by Astragon Entertainment. This is part of the famous Bus Simulator game series, where players will take on the role of a bus driver, managing the operation of bus routes in a virtual city.
Bus Simulator 21 provides an exciting experience for those who love the simulation genre and want to experience the work of a bus driver. This game pays attention to every detail and provides a rich simulation environment for you to explore.
Exoprimal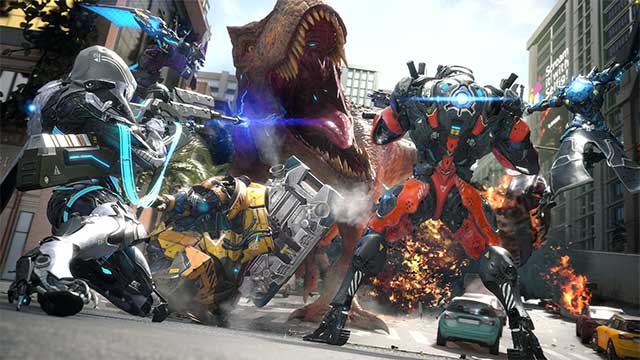 Exoprimal is a team-based online action-adventure game in which you will have to use advanced human technologies to fight the most ferocious beasts in history – dinosaurs.
Exoprimal is set in the year 2040, a time when a sudden dinosaur outbreak has engulfed the globe in a crisis that threatens the existence of humanity. But all hope is not yet lost. The Aibius Corporation has developed a super-advanced AI called Leviathan that can predict the location of future outbreaks.
This technology, along with Aibius's revolutionary suits called Exosuits, gave humanity a fighting chance to stop the growth of the dinosaurs. In the action game Exoprimal Steam, you will play the role of Exosuit pilots, also known as Exofighters, that are expected by humanity. Take aptitude tests and join the ranks of Aibius's heroic pilots in the fight to prevent human extinction.