In One Piece, Zoro's dream is to become the world's greatest swordsman. To achieve that title, he needed to defeat the first swordsman Dracule Mihawk. Everything also points to that Mihawk should be Zoro's ultimate rival, but that person probably isn't him.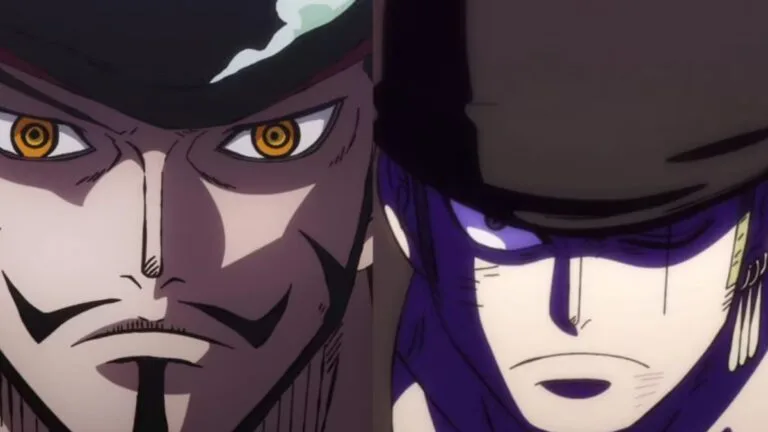 In his first appearance, Mihawk showed Zoro the huge difference in strength that existed between them. Since the defeat, fans have been waiting for the day Zoro rematches Mihawk. However, when the two met again, Zoro put his personal ego aside to ask Mihawk to train him. In that sense, Mihawk can be understood as a mentor to Zoro.
And the enemies the Straw Hats face are often evil villains, which doesn't suit Mihawk as a person.
Currently, Blackbeard and his crew promise to be the last enemies Luffy and the Straw Hats will face in the series. Interestingly, in Blackbeard's crew there is also a formidable swordsman, which is Shiryu of Rain. He would be Zoro's ideal opponent.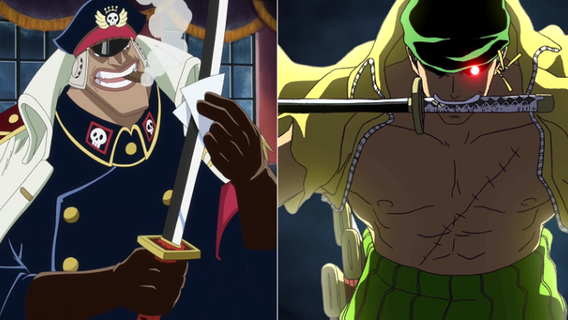 So far, Shiryu has not shown his full strength, but as one of the 10 captains of the Blackbeard Pirates, this guy is definitely not easy to deal with.
Shiryu used to be the former chief of Impel Down, he possesses tremendous strength and is ranked among the most dangerous and brutal people in the world in One Piece. What makes Shiryu all the more dangerous is that he currently possesses the Suke Suke no Mi, a Paramecia-type Devil Fruit that gives him the ability to make his body and everything he touches invisible. Thanks to this amazing ability, Shiryu can suddenly appear next to his opponent and slash them with ease.
Maybe in the future, Shiryu will clash with Mihawk, using dirty tricks to win against Hawkeye, which will give rise to a rivalry between Zoro and Shiryu.