Netflix's live-action One Piece adaptation is out tomorrow, and anime fans will naturally be curious about the fate of other iconic series as well.
Naruto brand – a monument in the world of anime and manga has become the focus of such speculations. Social media is filled with rumors that a live-action Naruto movie is in the works. Tasha Huo – the author behind "The Witcher: Blood Origin" is said to be completing a new draft of the script.
The live-action Naruto movie turns out to be more than just the product of internet rumors. This project has been in development for many years and there is more to it than meets the eye.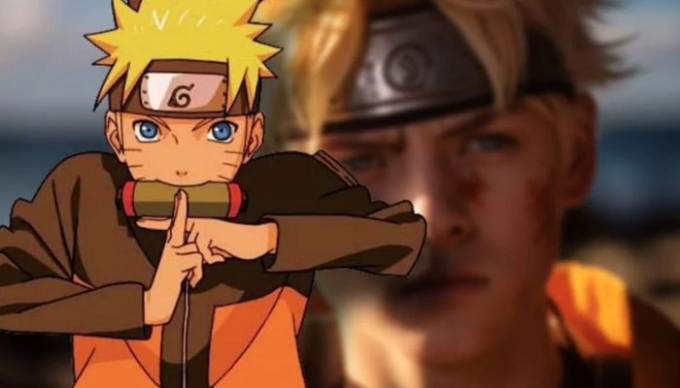 The idea of ​​adapting Naruto into a live-action film is not new. Lionsgate has been franchising this work since 2015, with The Greatest Showman director Michael Gracey directing the original project.
In 2017, the script was turned over to Jon and Erich Hoeber to rewrite. Things seem to be progressing smoothly but there are still quite a few challenges.
In a 2018 interview with Collider, director Michael Gracey talked about the process of bringing Naruto to the big screen. Gracey emphasized that the script is still being worked on, there is no rush. "We are committed to creating a script that not only excites audiences but also honors the legacy of the series," he said.
Gracey expressed her strong desire to collaborate with Masashi Kishimoto – the author of Naruto. "My goal is to work closely with Kishimoto to develop a script that he is satisfied with. After all, who can understand the Naruto world better than its creator?"
Gracey shared her enthusiasm for the project, adding: "It was a great opportunity and everyone from Lionsgate to the producers understood the weight of this responsibility."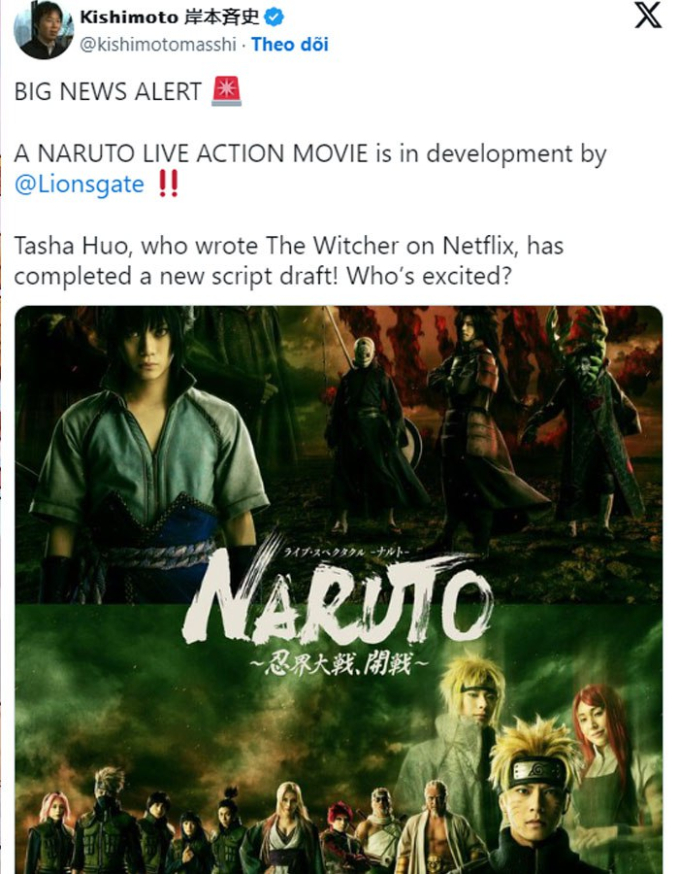 As of June 2023, the project still seems to be moving in the right direction. Tasha Huo wrote the draft of the new script. While details about the cast are still being kept under wraps, it's possible that Kishimoto will be involved as a consultant.
The renewed script breathed life back into the project. The production team is proceeding with caution to ensure the adaptation matches the franchise's esteemed reputation.
Although the live-action Naruto adaptation has made significant strides, the film is still in the planning stages and has not yet announced a cast.
Another problem is the ongoing Hollywood screenwriters' strike, which hinders many productions. Perhaps the audience will have to wait at least 2 to 3 years before Naruto launches the live-action version on the big screen.
While the project is far from being in production, at least fans can be optimistic that Naruto can finally make it to the big screen in a way that's true to the original.