In One Punch Man, Saitama's true power has not been properly recognized. Of course, the bald guy's achievements are still on the rise. The proof is that he can go from C rank to B rank. In the webcomic version, Saitama even became an A rank hero.
But why do people have an underestimation of Saitama's strength?
1. Saitama doesn't report on his achievements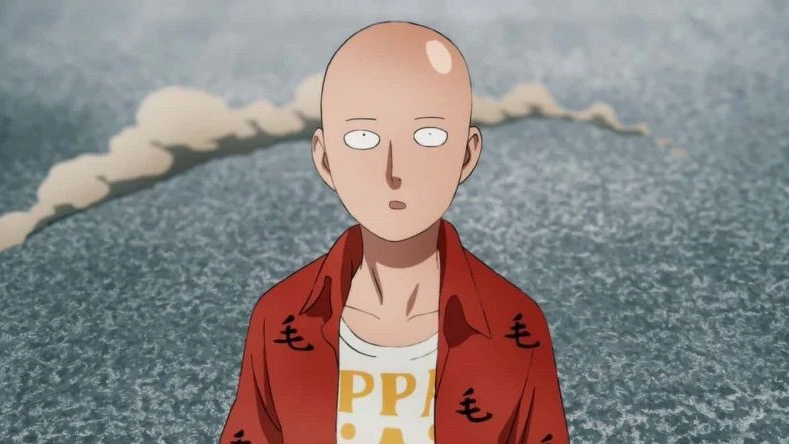 One-Punch Man season 2 episode 2 explained why Saitama is not recognized as an S-rank hero. Saitama always happens to take down every monster he encounters on his way, but never reports it. Report the victory to the Hero Association. This will obviously slow down Saitama's ranking.
2. Saitama makes the monsters he faces feel "not very strong"
Genos said that even though Saitama didn't report his actions to the Hero Association, Saitama still rose to rank B, ranking 17th at the start of season 2.
That means there is a representative of the association that is secretly observing Saitama's actions. But why didn't this hidden observer give Saitama a higher rank?
The answer is simple, Saitama's sheer strength makes the monsters he faces "weak".
In fact, very few people know how strong Saitama really is. So, in the eyes of the other supervisor, if Saitama – a C-rank (and later B) hero could handle monsters with ease, those monsters must be weak. Though those monsters could be Demon or even Dragon level.
3. Many of Saitama's achievements are mistaken for King's achievements
This is the most obvious reason why Saitama is not recognized as an S-rank hero. Saitama's achievements, especially those that he had achieved before becoming a member of the Hero Association, are noted. many consider King's achievement.
King himself may not be strong and do nothing, but he also never dismisses trophies that "fall on his head".
4. Saitama's looks are too ordinary
With an unremarkable face and a nightgown-like outfit design, Saitama's appearance seems normal compared to most other heroes. This is also the factor that makes it difficult for Saitama to "show off his prestige" than others. Therefore, it is easier to understand that King was mistaken for Saitama's achievements.
When witnessing the defeat of difficult monsters, the head of the Hero Association might think that it was King (the fierce-looking man with the scar on his face) who "taken care" of the monsters, not yes, Saitama guy looks so normal.