The foreheadband bearing the Konoha symbol became a very valuable item to Sasuke when he reconciled with Naruto after the battle at the Valley of the End. A few years later, Sasuke became the teacher of Boruto Uzumaki – Naruto's son.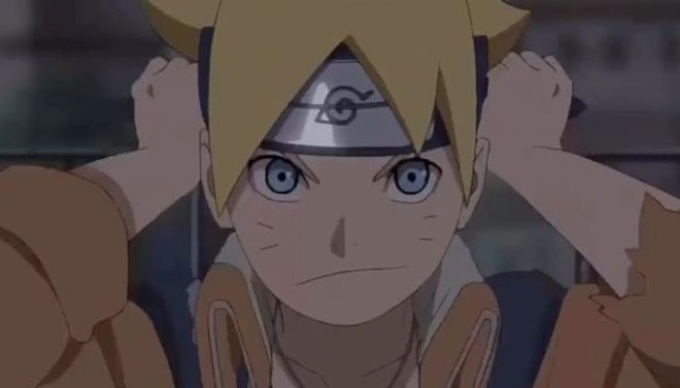 Talking about the forehead protector in Naruto, it's basically a metal plate engraved with the shinobi village symbol, accompanied by a cloth of various colors. This headband can be worn anywhere, but most people will often wear it on their forehead as a personal protection.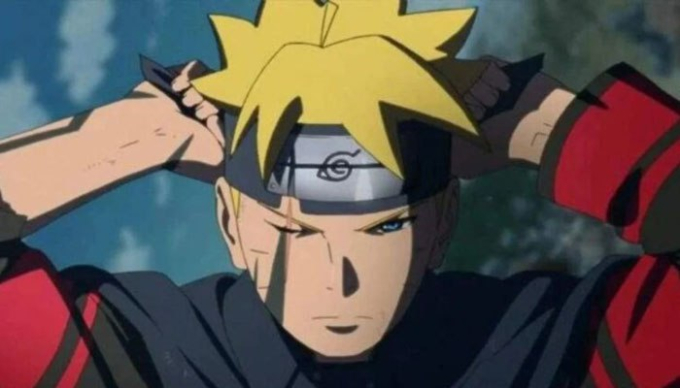 After discovering Sasuke was his father's rival, Boruto offered to be his student. As a teacher, Sasuke taught his disciple many things and watched him grow over time. Realizing that his disciple was a brave and mature shinobi, Sasuke became accustomed to handing his foreheadband to Boruto at important moments.
In the Boruto manga, Sasuke's forehead protector is not something that Boruto Uzumaki regularly uses as one of his main accessories. He usually uses his own headband, sometimes using Sasuke's headband. Sasuke himself doesn't often wear a headband, but he always carries it with him.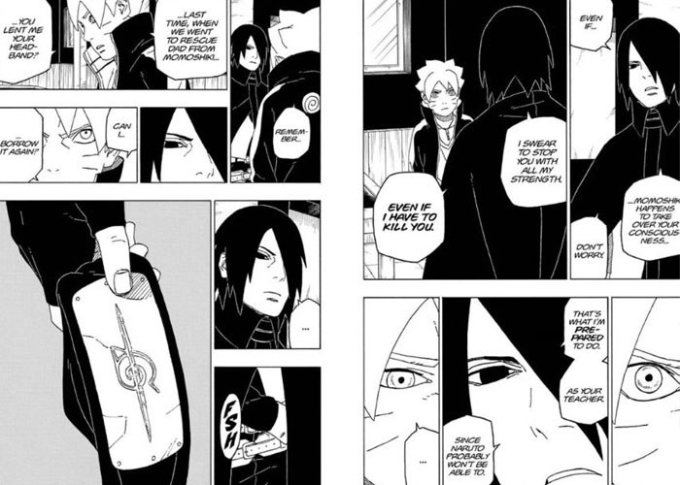 In chapter 49 of the manga Boruto: Naruto Next Generation, before Sasuke left to help Naruto face Isshiki, he noticed Boruto's insecurity. His student was afraid Momoshiki would take over his body. Sasuke promised to stop his disciple if that happened, even if it meant taking Boruto's life. Since Naruto didn't have the courage to do that, Sasuke took it upon himself to calm Boruto down.
At that time, Boruto asked to borrow Sasuke's forehead protector, just like he did during the battle with Momoshiki. Of course Sasuke willingly handed over the headband and asked Boruto to return it when they returned. Sasuke did this because he had complete faith in his disciple and believed that he was strong enough to overcome the challenges.