Artist Enrirdf has combined one of the most popular works from the anime/manga universe with one of the best games of 2020 to create one amazing photo. Specifically, this talented artist created a "fusion warrior" between the character Luffy in One Piece and Zagreus in Hades.
While Luffy is the captain of the Straw Hat Pirates, the mythical Zoan-type Devil Fruit eater Hito Hito No Mi, Model Nika, dreams of becoming the Pirate King (freeman at sea). Zagreus is the Prince of Hell again, with an immortal body and "blessing from the gods", on a journey to find the truth about himself and discover true freedom.
Enrirdf's clip on Instagram
Combining the looks and characteristics of these two characters, plus some interesting modifications, has made Enrirdf's work extremely attractive to fans of the two franchises.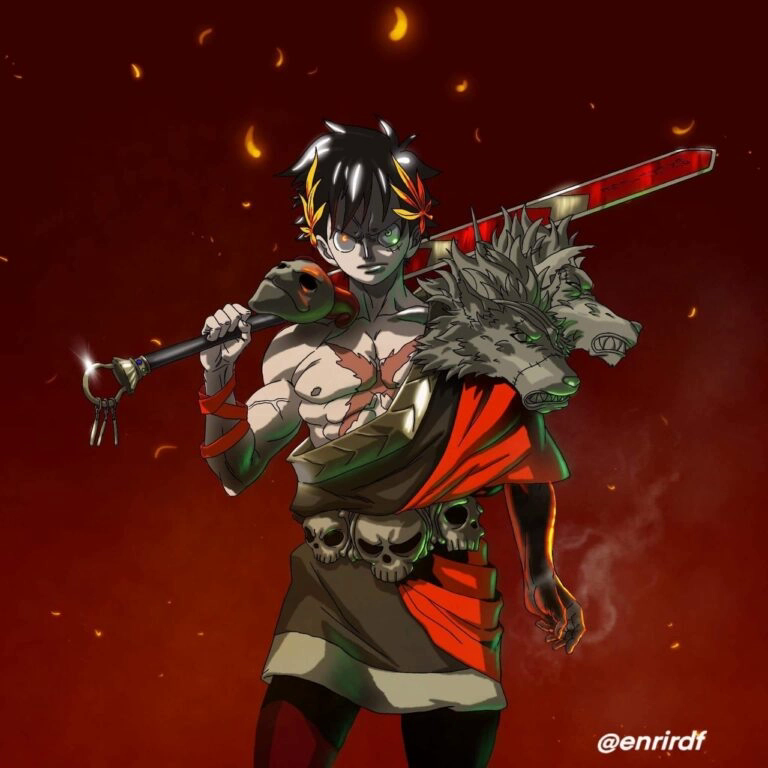 Looking at the image above, key details stand out. For example, Cerberus's 2 heads became Luffy's shoulder pads, this is the 3-headed dog that faced him at Thriller Bark which was inspired by Zagreus' costume. Or Luffy holding a sword to fight is also Zagreus's characteristic. Then Luffy's belt is made from skulls (symbol associated with pirates) also from the style of clothes that Zagreus wears.
In general, the new character created from Luffy and Zagreus all bring outstanding features from the costumes to the appearance of these two guys.
In addition, Enrirdf also brought some other amazing Luffy fanart that left One Piece fans in awe.