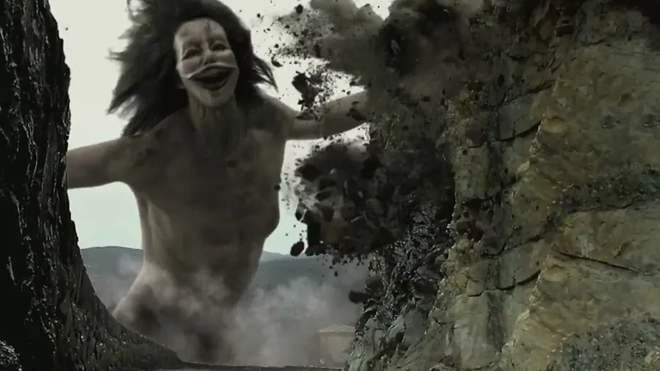 Twitter user @MasashiImagawa has shared an interesting video related to the Attack on Titan brand on his personal page.
Specifically, @MasashiImagawa recreated a scene from the Shingeki no Kyojin (Attack on Titan) series in live-action format. This computer-generated animation (CG) video quickly attracted the attention of many netizens and received many positive comments.
Video Attack on Titan in real person format
Although it is only 33 seconds long, the video has excellent visuals. It's even better when compared to the franchise's previously produced live-action film.
@MasashiImagawa shared about his video: "I did this live-action Shingeki no Kyojin project with my friends about two years ago. There are many live-action adaptations of Japanese manga and anime. Version, but personally I think it would be better to go in the direction of full CG and create faithful to the original work, like how the producer did with Resident Evil.However, I don't know if the public will care. mind or not."
Here are some comments from netizens about @MasashiImagawa's video:
– This video is very good. I would like to see more such projects.
– It's definitely better than live-action.
– Impressive… will probably be the way to rescue the cinematic anime.
– This is genius, they should bet more on this kind of project.
– As someone who has been to Attack on Titan live-action movies, I must admit that this is something I would love to see.
– It's a hundred times better than the weird live-action version they did.
– This is awesome! Full CGI adaptations should be done more often.