Groot is one of the most beloved superheroes of the Marvel Cinematic Universe (MCU), with an impressive appearance and cute personality, always ready to do his best for his teammates and friends. That is also part of the reason why Marvel Studios decided to produce a short series for this character on Disney+, titled I am Groot – also the familiar line of the tree man.
Fans may have mixed opinions about Groot being reincarnated as a worthy boy, and then a sassy young man, in Guardians of the Galaxy Vol. 2 or Avengers: Infinity War. However, perhaps everyone has to agree that this is the most interesting and powerful character of the Guardians. And if we don't care about the original comics, we will skip a lot of amazing mysteries about this guy.
Groot used to be a longtime Marvel villain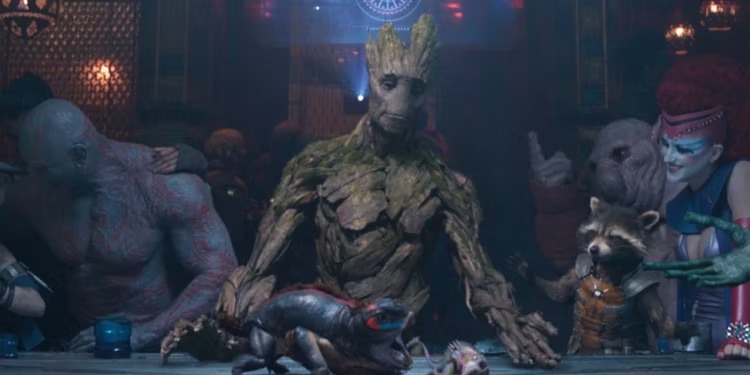 Groot first appeared in Tales To Astonish Chapter #13 by Stan Lee, Larry Lieber, and Jack Kirby, released in 1960. Initially, they had no intention of turning Groot into the beloved superhero like. Currently. Instead, this character is a villain from a race of trees in outer space.
It wasn't until 15 years later that Groot returned to the pages of Marvel comics. The tree man reappeared to confront the Hulk, and also teamed up with other monsters in the Silver Age to destroy Spider-Man in The Sensational Spider-Man #1 story chapter. Groot's origins have so far remained the same, but it's clear that this character has gone through a very long journey, from a member of the Flora Colossi clan to the superhero loved by many today.
Groot used to be able to talk like a human, and had ambitions to conquer the Earth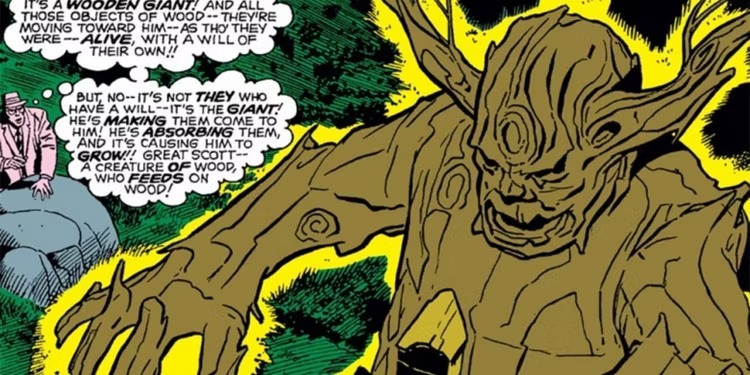 The Flora Colossi are a race of plants living on planet X (Planet X). This place has no shortage of mammals, but that is not enough to satisfy Groot. The tree man, now still playing the villain role, wants to capture humans so that he can enjoy research.
Nowadays, Groot can only say 3 words – I am Groot, and not everyone can understand what he is trying to convey. However, when it was first released, Groot possessed a much broader vocabulary, and could converse like a normal person. The name "Groot" itself means big in Dutch, as a way of describing the character's massive appearance.
Groot has a noble royal background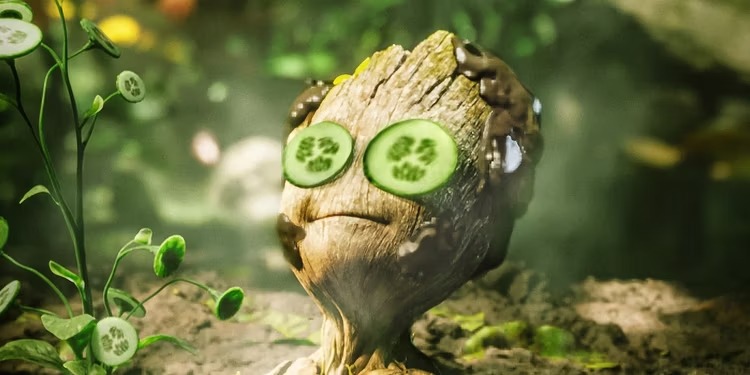 According to the official Marvel character profile, Groot's full name and title is "Groot – His Divine Majesty King Groot the 23rd, Monarch of Planet X, Custodian of the Branch Worlds, Ruler of All He Shades, Flora Colossus". (roughly translated: Groot – The 23rd Groot Emperor, King of Planet X, Supervisor of the World Branches, Ruler of Flora Colossus).
Groot's background is explored a little more closely in the Earth-TRN517 universe, where the Contest of Champions event is held, through a small line of information that mentions the character's "noble lineage". However, chapter Annihilators #1 shows that Groot's identity is actually a fake, and so far no one has been able to fully explore the character's royal bloodline.
Groot has been through some complicated relationships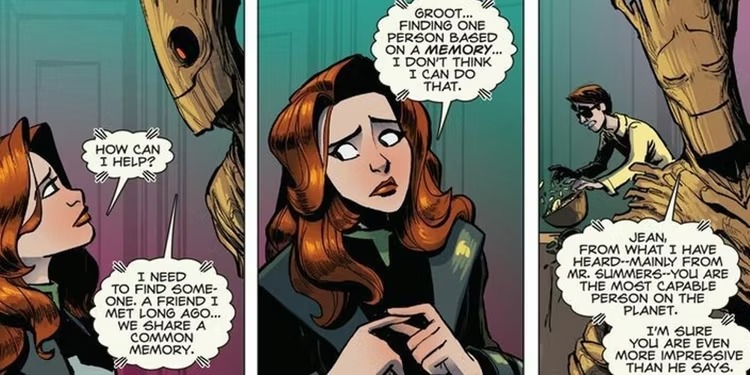 Because there are very few people who understand Groot's language, the relationship between the tree man and other superheroes often stops at the level of comradeship or friendship. However, there have been many times when Groot was able to interact fluently with characters other than Avengers and Guardians of the Galaxy. That includes mutant Jean Grey, who can read Groot's mind.
In the original, Groot shared a lot of feelings with Jean, and even expressed her love and oath to protect humanity for good people like her and other friends. Groot also once combined with the cosmic parasite Venom and was able to easily communicate with this creature.
Groot has repeatedly "turned the car" between the two main factions – evil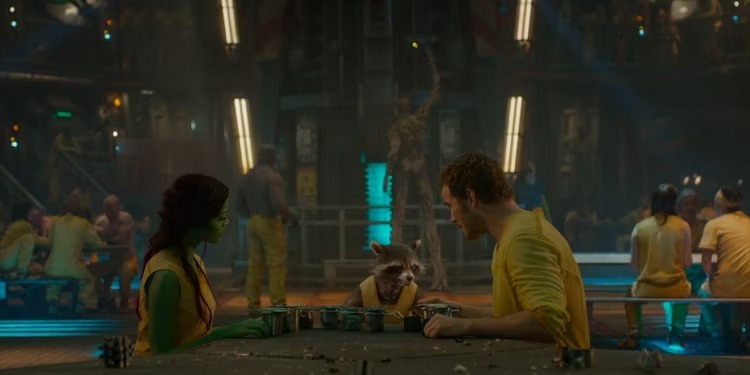 When he first appeared on the big screen, Groot was a dangerous space criminal, alongside Groot, Star-Lord, Gamora and Drax. But now, he has become a mainstay superhero of the Guardians, and even helped protect the universe from Thanos' clutches.
However, few people know that in the original, Groot used to work for SHIELD In the Nick Fury's Howling Commandos #2 chapter of Keith Giffen and Eduardo Francisco, Groot even fought alongside other monsters under the supervision of SHIELD. Nick Fury's arrest. Fury wants to convince Groot to protect Earth and defeat Merlin with the other superheroes.
Groot was banished from his hometown because of friendship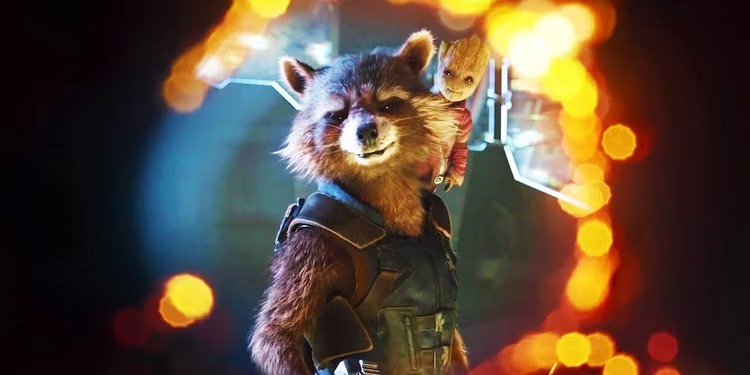 Rocket Raccoon and Groot were two close friends on the big screen, even before the events of Guardians of the Galaxy Vol. 1 takes place. In the original, the pair bonded even more closely, emphasized repeatedly through their wild adventures. However, it is this friendship that is part of the reason why Groot has to leave Planet X, his home country, because the Flora Colossi do not like mammals and often consider them to be a lower race.
Groot is one of the few people who actively fights for the rights of other living things. This caused him to be bitterly banished from his homeland by the Arbor Masters' group of rulers. Groot even killed another sapling after witnessing him act badly towards mammals.
Groot is an extremely intelligent creature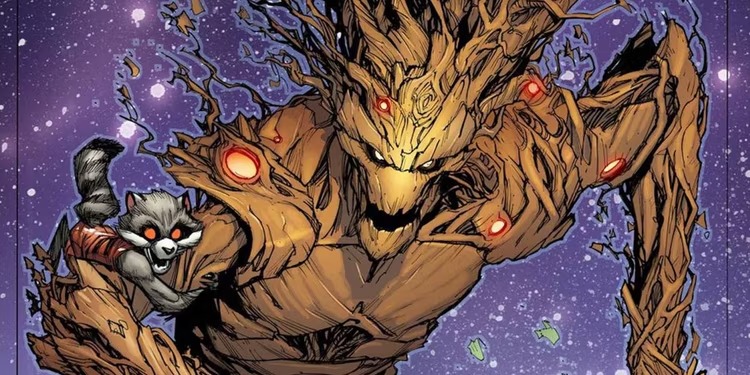 Because of the limitations of Groot's vocabulary, few people know how profound this tree man possesses. Even close friends in the Guardians team do not realize that Groot's race is one of the most intelligent races in the universe.
The Flora can generate "photonic knowledge" through photosynthesis and pass it on to the Arbor Masters. Among them, Groot is even the smarter member. He mastered many advanced techniques that most people couldn't understand, and even helped Maximus Mad find a way to cancel reality.
Groot possesses incredible power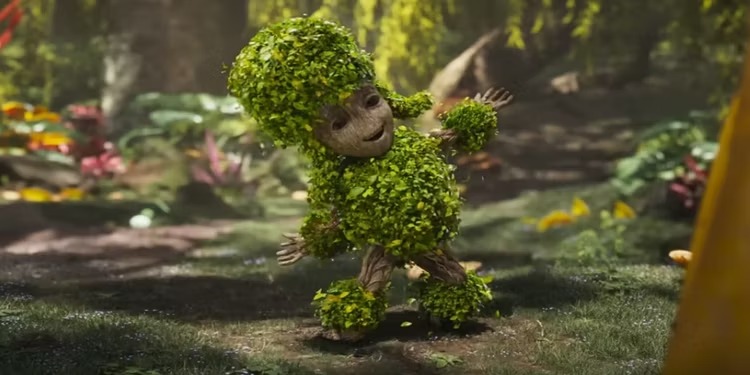 In addition to his intelligence and muscular strength, Groot possesses powerful regenerative abilities, which have been partially demonstrated in the MCU. During the Secret Wars event, Groot was even able to re-grow from a small piece of wood at breakneck speed and become massive in the blink of an eye, enough to destroy a giant castle.
Groot is almost invulnerable to anything. His wooden body is so solid and strong that even fire cannot deal any damage. In addition, Groot also possesses the supernatural ability to control plants, a terrible ability but rarely exploited.
Groot's fatal weakness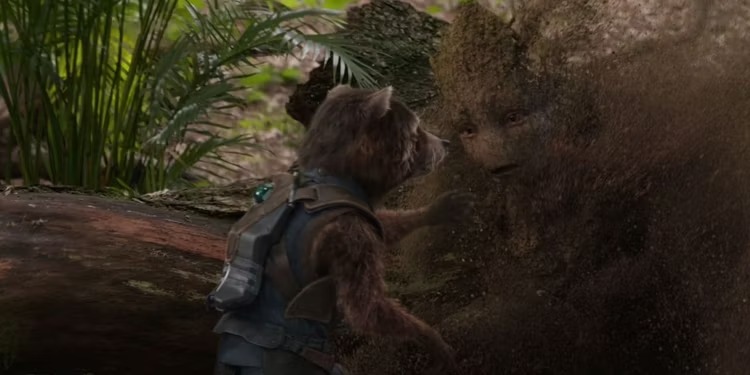 So strong, but Groot also possesses a lot of weaknesses, with the fatal point being an extremely simple thing. Groot's biggest enemy is biologist Leslie Evans, who created a special type of termite just to destroy the tree man from space. However, it seems that common termites or insects cannot affect the special wood on Groot's body.
Groot may be the last of his race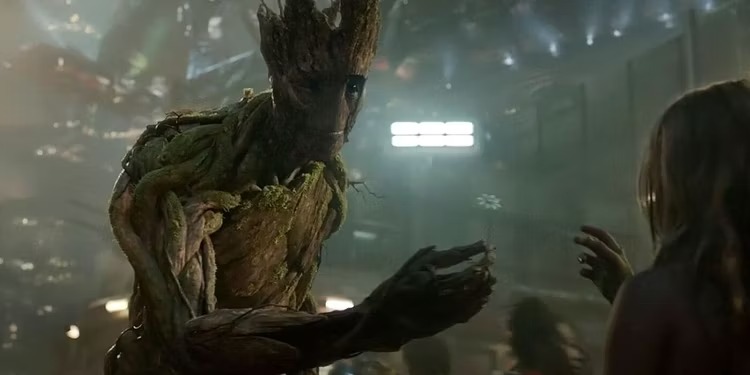 Many Marvel series have claimed that Groot is the last creature of his race. The Marvel Animated Universe animated series even claimed that Ronan had wiped out all of Flora Colossi. However, some sources believe that because of the possession of the World Pod, Groot can revive his tribe at any time. However, in the Guardians of the Galaxy 2020 comic series as well as the Marvel Studios series, Groot seems to be the last member of this race.
Source: CBR