Three Kingdoms Online – a 2D online game by NPH Asiasoft (now Dzogame) launched in the Vietnamese gaming market in the early days, but to date still attracts great attention from the Vietnamese gaming community. To maintain its appeal and retain players over the past 17 years, Three Kingdoms Online not only relies on the classic Cong Thanh Chien tactical gameplay, the game also pays special attention to new content through version upgrades. version, this has helped Tam Quoc Chi Online always maintain its appeal even though it does not possess impressive graphics.
On November 8, this legendary game will continue to conquer loyal gamers with a new version called Dai Chien Dong Trac with many extremely attractive new features.
New PK server Dong Trac: In updates, opening a new playground is always a request that many gamers who love Tam Quoc Chi are interested in. In this new version, Tam Quoc Chi 2D will open the Dong Trac PK server, where characters can reach a maximum level of 165, enhance items to +21 to participate in new features. However, to create a balanced and fair playing field, this server will open the Map and Boss system limits.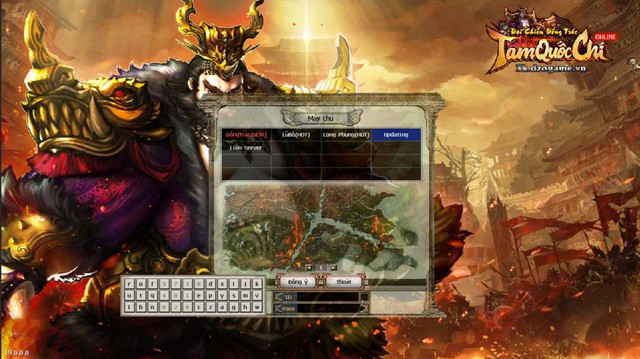 New server Dong Trac
New battle – Dong Do Lac Duong: Yes An important event, deciding the struggles for power and territory between the warlords of the Three Kingdoms period, has now been recreated in Romance of the Three Kingdoms 2D. In the game, players will be randomly divided into two factions: Cao & Be, participating in the battle to fight monsters, PK the opponent to win as well as collect more VIP items from the Boss.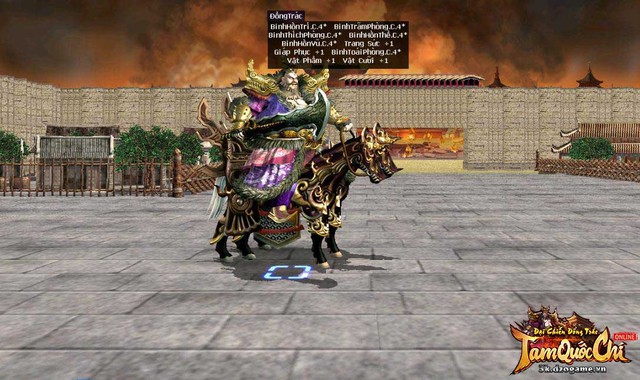 Opportunity to own many VIP items when defeating Boss Dong Trac
Soul Soldier System: In addition to the main character, this new version will add the soul soldier feature to soldiers, to increase strength, support and accompany players in fierce battles.
In particular, compared to previous versions when the new features were only for gamers on the old server, in this version of Dai Chien Dong Trac, two new features Chien Chien and Binh Hon will apply to the whole device. New owner Dong Trac.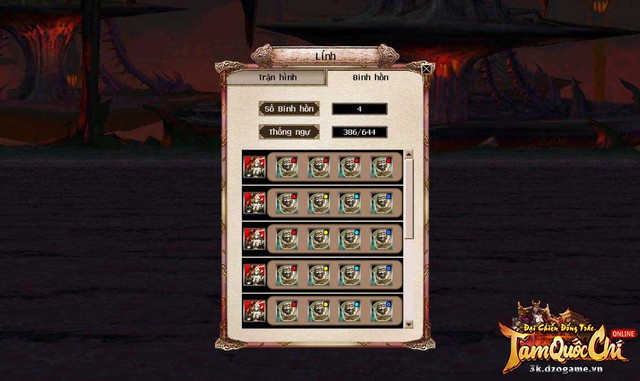 Along with the New Battle, the Soul Spirit feature will apply to the new server Dong Trac.
New Weapons (level 260): As a 17-year-old game, Tam Quoc Chi Online has an extremely rich system of features and activities after each update. In this version 19, the 260 weapon system will be updated, helping players challenge new Boss levels as well as experience new activities and features more easily.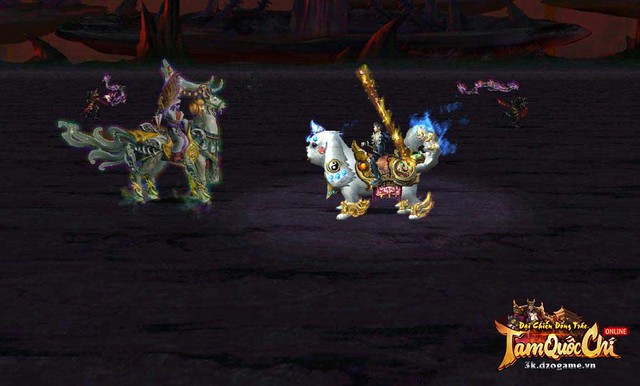 Weapon 260 will officially appear in the Dai Chien Dong Trac version.
Other features: Besides the 4 main points above, the update also adds many other features such as upgrading old server character levels, increasing enhancement level limits, upgrading monsters, updating new items, System of Famous Generals, New Vice Version… so players can participate in testing.
Version 19 of Dong Trac's Great War will be available in Romance of the Three Kingdoms 2D on November 8. If you are a loyal fan of this game, don't miss the opportunity to meet old friends and conquer the world of the Three Kingdoms with them today. Currently, the game has pre-downloaded the latest version, players can access it HERE