Both Chainsaw Man and Oshi No Ko are excellent anime/manga with engaging content and eye-catching character designs. However, these two works have experienced different ratings results. While Oshi no Ko quickly became the #1 anime on MyAnimeList after the first episode, Chainsaw Man's ratings have been steadily declining.
Additionally, Chainsaw Man is struggling with Blu-ray DVD sales, while Oshi no Ko is off to a good start and boasts the most-watched anime in the spring 2023 opening chart.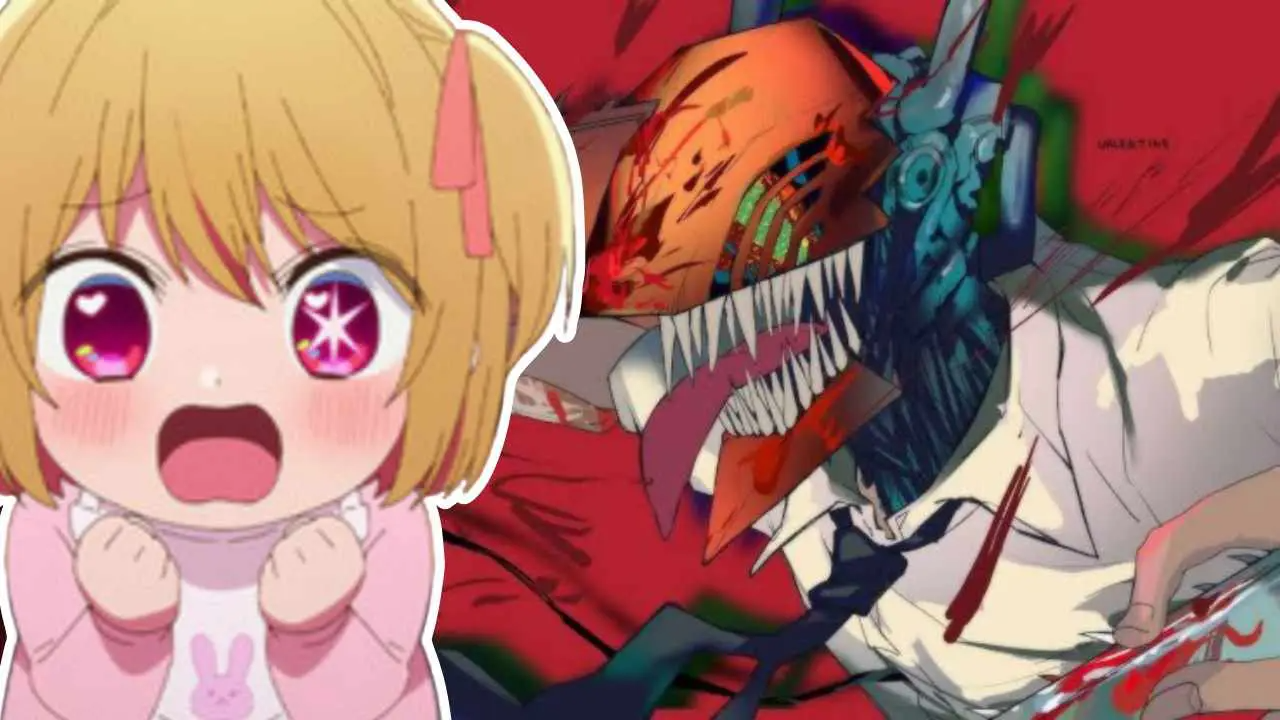 Despite these differences, it turns out that both Chainsaw Man and Oshi No Ko have an unexpected connection. Specifically, the author of Oshi no Ko has a deep admiration for Chainsaw Man. This admiration even extends to the fact that Chainsaw Man is mentioned in the Oshi no Ko series itself.
Yokoyari Mengo aspired to be a manga artist since childhood, even dropping out of high school to pursue her dream. Besides Oshi no Ko, her notable projects include Scum's Wish, Cigarette Anthology, and Kimi wa Midara na Boku no Joou.
Recently, her love for Chainsaw Man has become increasingly apparent, as Mengo-sensei has brought her love for Chainsaw Man into her own work.
On August 30, 2020, the official Twitter account of "Oshi no Ko" posted a tweet. The story is about illustrator Oshi no Ko informing fans that she will be taking a break from Twitter due to the emotional impact of reading recent Chainsaw Man chapters.
The announcement comes along with a fanart of Power (a Chainsaw Man character) drawn by Mengo-sensei herself. Thereby, it can be confirmed that Mengo-sensei's love for Chainsaw Man is really great.