Usually, when a manga series is about to end, tragic deaths often occur near the end of the work, in order to promote the personal development of the main character.
And perhaps One Piece is no exception, when the author Oda announced that he would end the work within a few years, fans were psychologically prepared to witness the sacrifice of some important characters.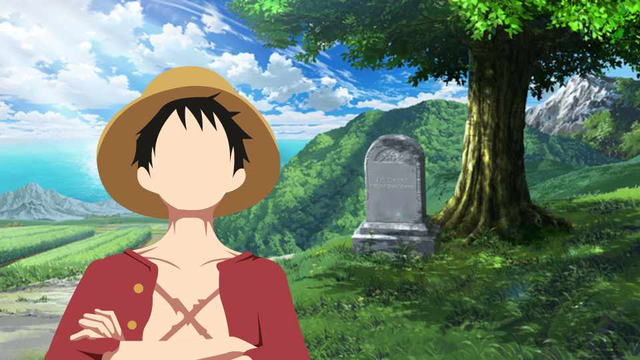 However, it seems One Piece fans may not need to worry about the fate of their beloved characters. According to @sandman, a Twitter account that specializes in translating old Eiichiro Oda interviews, this person shared the translation revealing a fascinating detail. It seems that Oda doesn't like illustrating mournful scenes. Instead, he preferred to depict monumental celebrations after battles.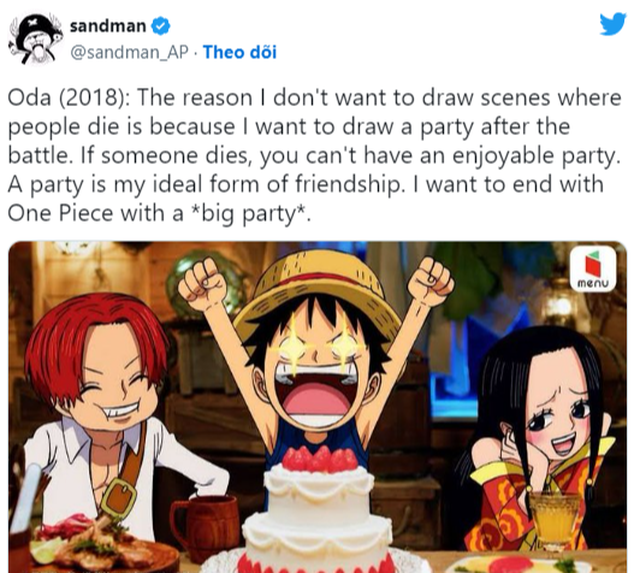 If a main character dies in battle, that will "hinder" Oda from creating the post-battle victory party scenes he loves to draw. Furthermore, Oda considers these parties to be the quintessence of friendship. Oda himself also wants to end the One Piece series with a grand celebration.
This revelation naturally left fans wondering: "Does this mean that none of the main characters will die in the upcoming chapters of One Piece?". The passing of the last major character closely related to Luffy or his crew happened quite a while ago in the Marineford storyline.
Since then, only a handful of supporting characters have met with tragic ends, with no more important characters having to go to meet death. Therefore, it is reasonable to conclude that we probably won't have to see any important characters die in One Piece in the near future.
However, it still cannot be ruled out that Oda will make shocking decisions, choosing to finish off another character close to Luffy. For example, Grandpa Garp, who is currently confronting the Blackbeard Pirates in the manga, is likely to face such a fate.