On October 4, QQ site reported on a movie that made the audience extremely angry. This project has "successfully" fooled hundreds of thousands of people and earned a large amount of money, but is being widely criticized on social networks.
According to QQ, the theatrical film is titled I Am Na Tra 2: The Hero Returns is making netizens dissatisfied when it achieved a revenue of 10 million yuan (more than 33 billion VND) even though it was just launched. Chinese media bluntly mentioned that the movie deceived 230 thousand people to get the above revenue figure.
The reason why this strange incident happened is because the movie's title is I Am Na Tra 2. Most moviegoers thought that this was a sequel to the blockbuster Na Tra: Ma Dong Descends into the World once "rocked" the box office across Asia in 2019. Previously, the film's director, Jiao Zi, confirmed that the film would soon have a part 2. Therefore, many people believe that the film is currently playing in theaters. is part 2 of Na Tra: Ma Dong Descends into the World and bought tickets to see it, but it wasn't really. Partly because of the title, partly because the image of Na Tra in the picture has many similarities with Na Tra in 2019, causing the audience to misunderstand.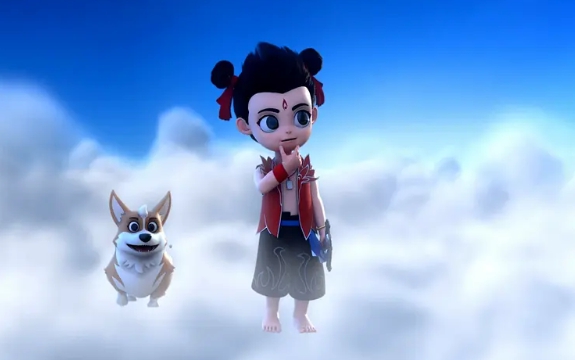 The graphics are poor, imitating Ma Dong Descent from Toi La Na Tra 2
More noteworthy, I Am Na Tra 2: The Hero Returns which is a sequel to I Am Na Tra Launched in 2016, it received 3.6 points on Douban because of bad content. By this part 2, the quality of images and plot is still not much better, if not a disaster.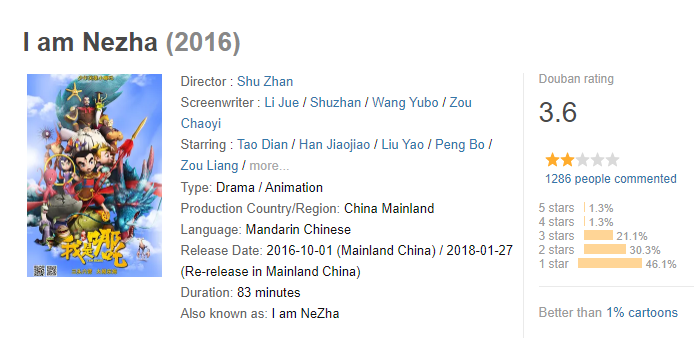 Part 1 was criticized as a disaster and received low scores
Currently, a large number of viewers are "bombarding" with 1-star reviews on Douban's site I Am Na Tra 2, even calling for a boycott for deceiving viewers. Many people also demanded a refund of the ticket price, and at the same time warned others not to be "tricked".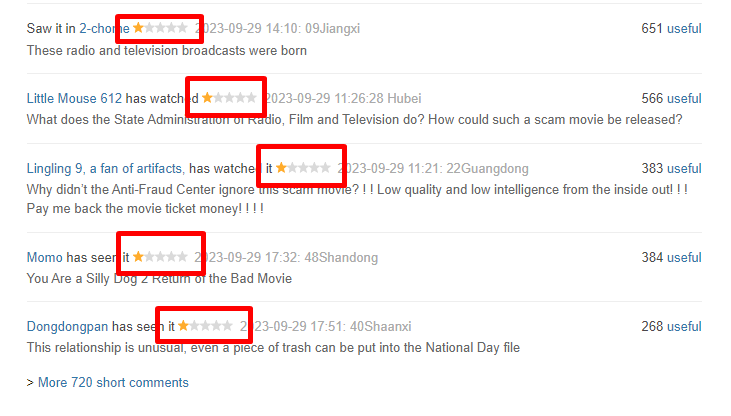 Many viewers were indignant, giving the film 1 star
On the other hand, part 2 of Na Tra: Ma Dong Descends into the World is said to have a name Ma Dong Noi Hai, which means it is very likely that this time Na Tra will go down to the dragon palace to "stir up", bringing many big waves and winds. However, the film currently does not have a specific release date.