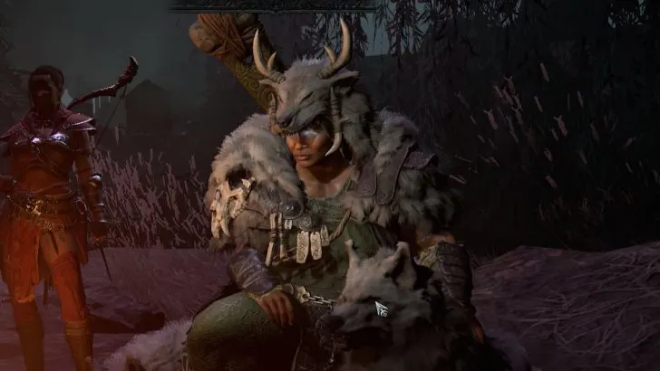 Although not appreciated in the beta, but Druid is still a very noticeable character class in Diablo IV. In the early stages of the game, this character class could not promote its full strength. However, when full level and necessary equipment, Druid is extremely scary with the combined power of magic and muscle.
Druid can be played in a variety of styles, from magical attacks to pure physical damage. This allows players to customize their character to match their play style.
Druid has the ability to transform into a beast to strengthen and attack enemies. With this ability, the player can easily approach the enemy's location and deal powerful damage.
This character class can use a variety of weapons and equipment to enhance their strength. This helps players not be constrained to certain sets of equipment.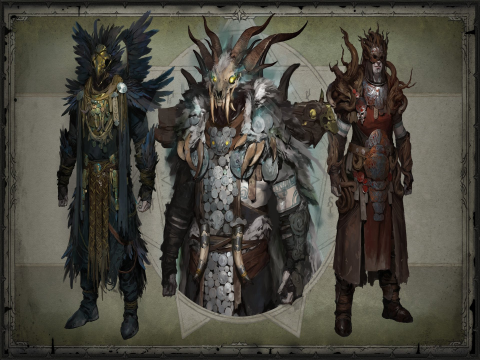 Basic skills
Earthspike: Call on the power of the earth to create spikes, piercing enemies
Shred: Transforms into a werewolf and attacks
Storm Strike: Infuse lightning power into your weapon and attack
Maul: Transforms into a bear man and attacks the enemy, defending himself
Wind Shear: Casts a blast of wind to attack enemies
Spirit skill
Pulverize: Transforms into a werewolf and slams into the ground, damaging nearby enemies
Landslide: Creates 3 earth pillars, crushing enemies inside
Tornado: Creates a moving vortex to attack enemies
Wrath skill
Hurricane: Creates a storm and deals damage in the area around you
Boulder: Creates a large round rock and rolls forward to crush enemies
Animal calling skill
Wolves: Summon two wolves to help fight
Raven: Summons crows to attack enemies
Vine Creeper: Summons thorny creepers to attack surrounding enemies
Ultimate skill
Cataclysm: Creates a storm that follows you for 10 seconds
Grizzly Rage: Become a super bear with super fighting abilities
Petrify: Stuns all enemies and deals damage