Love Is All Around is an interactive dating simulation game with a cast of real-life characters, as vivid as a movie, like Five Dates or Motesolo: No Girlfriend Since Birth. Here, Love Is All Around game players will enter a sweet love adventure with 6 girls with completely different personalities. After all, which character will you develop feelings for?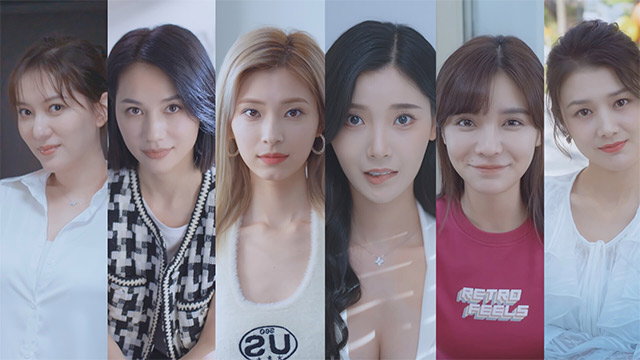 Choose 1 of 6 beautiful girls from Love Is All Around game to date
As Gu Yi, the player Love Is All Around will get to know 6 beauties from a first-person perspective – girls who are innocent, seductive, intelligent or personable. The choice is yours.
With the unique charm of each girl in game Love Is All Around, how will players control their emotions? Will you focus on making money to pay off debt or spend more time on dating? For you, is love or money more important? And the important thing is, who will you choose to go to the end of the journey…
Explore hundreds of sub-branches within the main story, 12 endings, multiple twists and extended scenes. In addition, players can also learn about the achievement and experience system in the game. Choose with your heart and that is the best option.
Life in Love Is All Around is not limited to choices, but story clues may be hidden in each scene and connected to the ending. Be brave to step out of your comfort zone and change your destiny. The game allows you to tell your own story without following preset rules or directions.
Love Is All Around is currently being released on Steam. If you are interested, please quickly download and experience this exciting game right away.