Since its launch, Sword Vuong 1 ADNX has not taken too long to prove its position as well as its far-reaching influence on the Vietnamese game village. This is understandable, when it's been too long, the Vietnamese gaming community has once again lived in a festive atmosphere, excited by the appearance of a role-playing swordplay game. Instead of being content with existing successes, Sword King 1 ADNX continues to develop through updates, introducing new content and features that the upcoming version of the Territory Battle can be. considered the clearest evidence.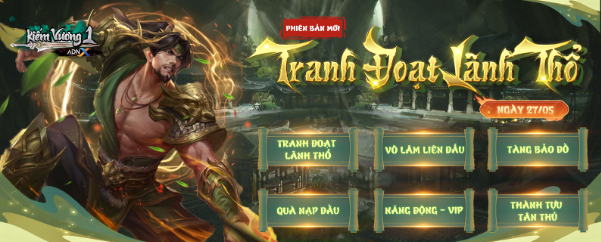 Accordingly, on May 27, Sword Vuong 1 ADNX will bring more joyful news to fans when releasing a new "super giant" update called Tranh Dat Lanh. Tho. The content of this update has also been revealed somewhat with two main features added to the game. That is the Territory Battle and the League of Legends feature.
Specifically, the Territorial Controversy feature will bring an extremely interesting new playground for the great knights in Sword King 1 ADNX to be able to freely perform martial arts and learn great skills during their wanderlust. This can be considered a feature that is not too strange for players of the swordplay role-playing genre and is also the most anticipated thing in Sword King 1 ADNX. The Territory Competition will take place between the guilds and true to the name, this battlefield will be the place for the guilds to fight for control of the lands, new villages and create their own territories. me.

In addition, this big update also brings a new feature, which is Vo Lam Lien Dou with the genres of singles, duels, three battles, and quartets that will take place on rotation from 5-25. every month. If the Territory Battle focuses on the ability to command troops, control generals and the unity of the whole guild, with Vo Lam Lien Dou, the individual skill factor as well as the cooperation of teams and groups. Smaller will be appreciated.

Besides, this new update will also bring many changes, such as the Museum of Objects feature. But more importantly, with the desire to bring the most convenient and easy experience for gamers, Sword King 1 ADNX also adds a lot of promising incentives for new players. It is the introduction of an optional weapon chest in the first load – a reward that probably any newbie would want. At the same time, the optimization of the Newcomer Achievement mechanism also increases the number of rewards that new players can receive. Likewise with the updated VIP Dynamic Points benefit – which will provide more flexibility in the initial experience for new players. In addition, it is also the launch of the new server Lam An – a great playground for gamers to start a new and exciting adventure.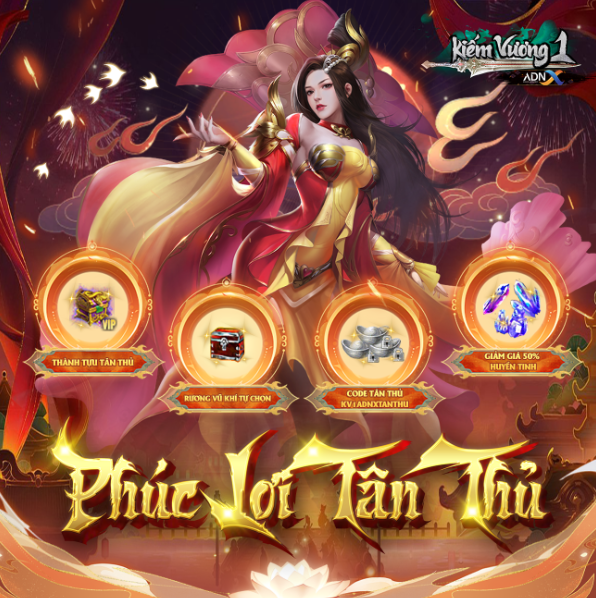 The Territory Battle version will be released on May 27. Don't miss the latest updates of Sword King 1 ADNX.