Released at the end of April, Star Wars Jedi: Survivor quickly received support from both critics and the gaming community. In prestigious magazines, the game received many compliments, along with impressive scores from experts.
It is known that Star Wars Jedi: Survivor is a new game in the Star Wars game series developed by the famous game company Respawn Entertainment. In the game, the player takes on the role of a young Jedi named Cal Kestis, who survived the Empire's Order 66 event, in which the living Jedi were hunted down and killed. Cal is sent to a distant planet and must find a way to survive and protect his secret.
Gameplay of Star Wars Jedi: Survivor is designed as an action adventure game, with elements of combat and exploration. Players will control Cal across the lands of the planet, searching for fragments of the ancient Jedi world, and finding a way to fend off enemies who seek to hunt and kill him.
During the game, Cal will be able to use the Force to defeat enemies and overcome obstacles as he explores. In addition, he is equipped with a Lightsaber to defeat more powerful enemies.
In addition to the main story, Star Wars Jedi: Survivor also has side quests and secret areas to explore, helping players discover more about the world of Star Wars. The graphics in the game are very beautiful, with the Force effects and details of the items in the game designed very delicately and vividly.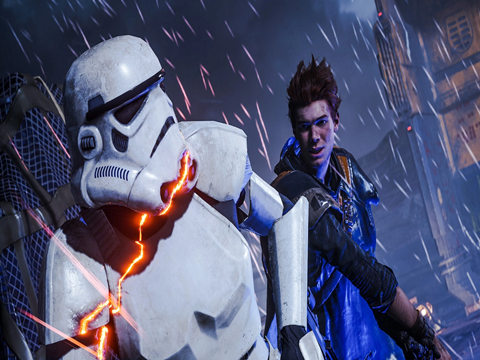 Star Wars Jedi: Survivor scores in prestigious magazines:
Guardian: 100/100
VGC: 100/100
Game Informer: 93/100
Destructoid: 90/100
IGN: 90/100
GamesRadar+: 90/100
Screen Rant: 90/100
COGconnected: 85/100