It's been over for a long time but the echoes of Korean dramas The Glory – Glory in Hatred left is still quite large. Many viewers still like to talk about movies and characters, making every topic highly interactive. For example, with the following topic, The Glory received thousands of "likes" from Vietnamese audiences.
Recently, a set of photos of the cast The Glory is causing the audience to talk. Movie-loving audiences have taken advantage of AI technology to transform Dong Eun (Song Hye Kyo), Yeon Jin (Lim Ji Yeon)…. into Japanese cartoon characters, which are specific in style. Detective Conan.
Let's see how interesting the final result will be!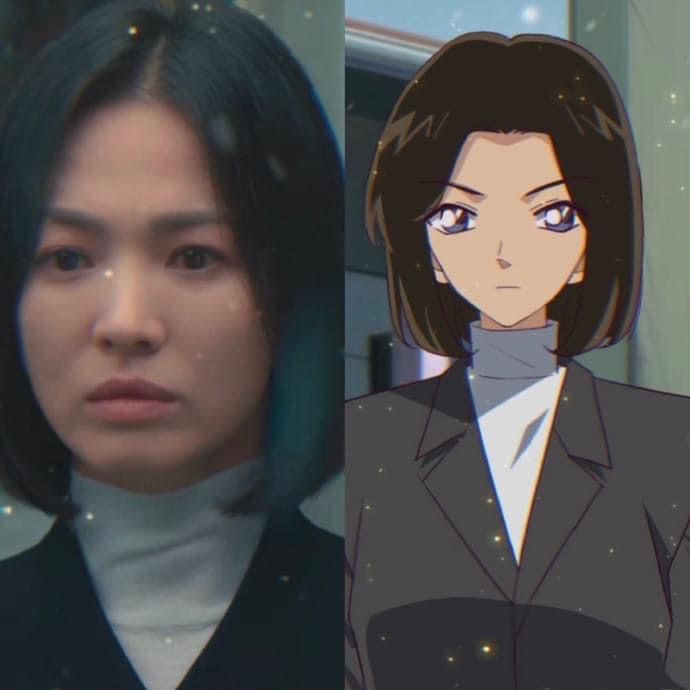 The female lead Dong Eun (Song Hye Kyo) is said to be quite similar to Haibara because of her short hair and sad eyes. She looks like a central character who has been through a lot of pain, but is more beautiful than the real person.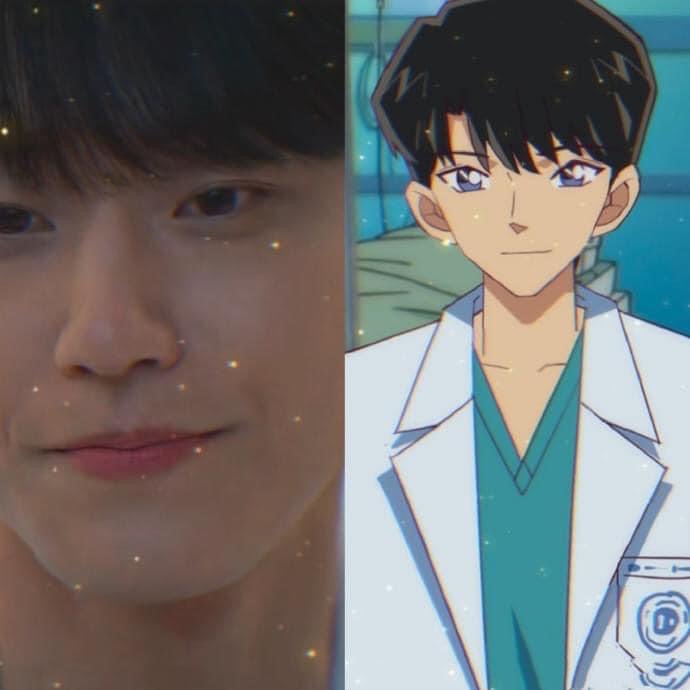 The male lead Yeo Jeong looks a bit like the high school detective Shinichi Kudo. The animated version of Lee Do Hyun scored with a gentle, gentle and young beautiful face, which is definitely a reliable support for Dong Eun.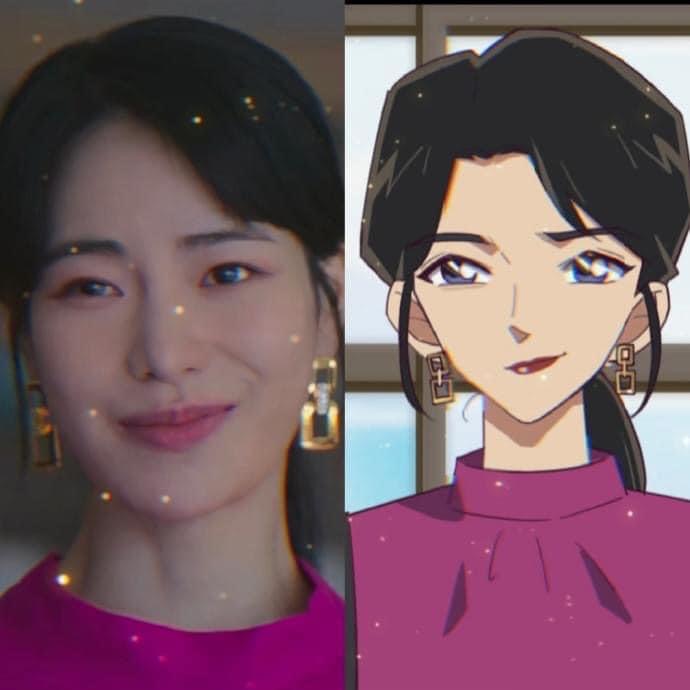 Yeon Jin (Lim Ji Yeon) retains a sinister, personality when becoming a cartoon character. Audiences consider this to be the only villain that still retains the personality and temperament from The Glory.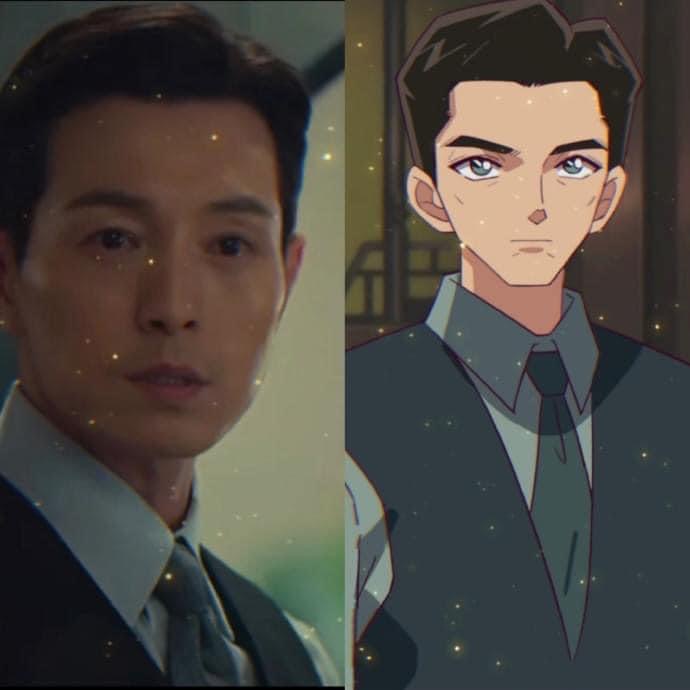 The powerful father Do Yeong (Jung Sung Il) made the audience quite confused when his appearance was not very convincing. The cartoon version still looks quite childish but is intentionally added with wrinkles to show age, but in reality the character doesn't have that many facial defects.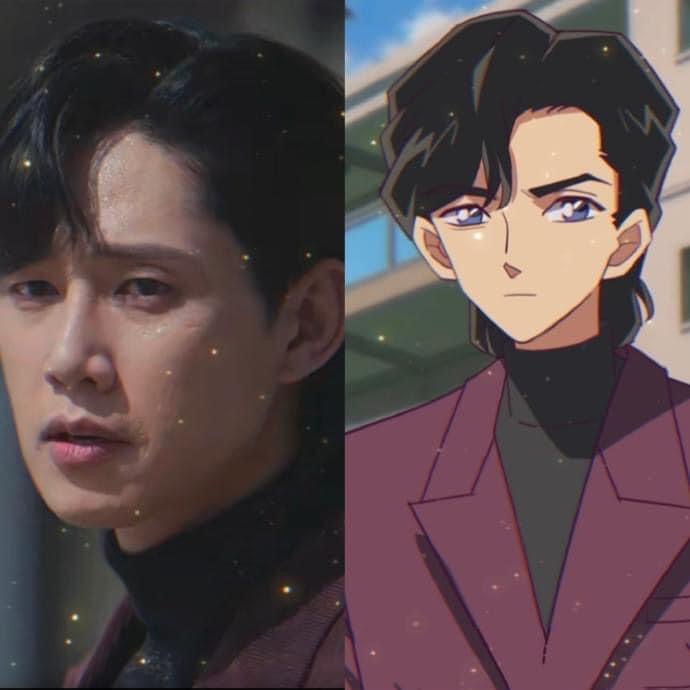 The color blind guy Jae Jun (Park Sung Hoon) suddenly becomes a love-loving supporting man, no longer as cruel as in The Glory. The cartoon character is supposed to fight for the female lead but will also let go of her happiness…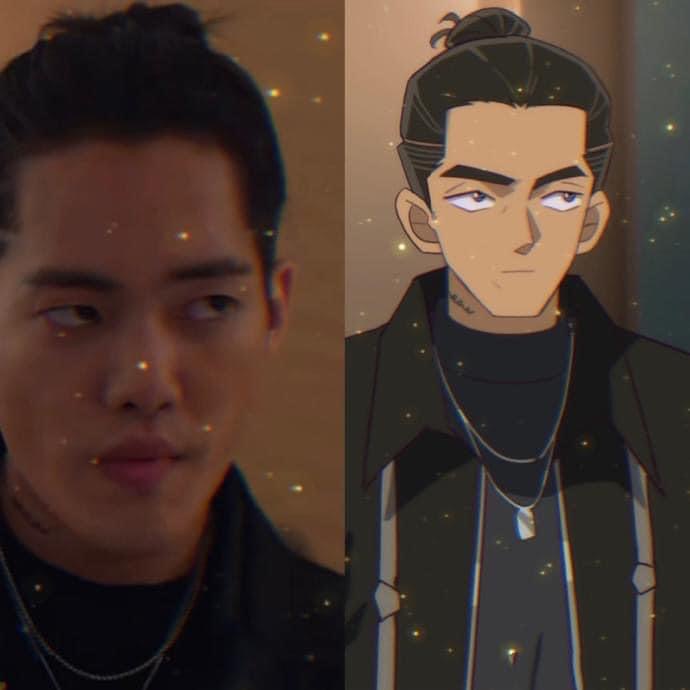 Myeong Oh of The Glory is said to be a mix between Hattori and Makoto of Conan thanks to her dark skin and tall body. He is also a highly appreciated character when he retains some of the cunning in his AI version.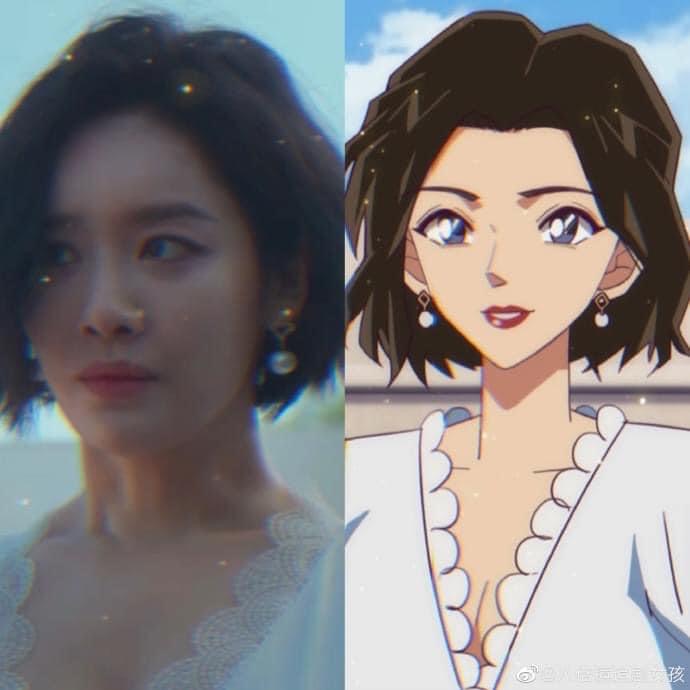 The sexiest villain The Glory Hye Jeong (Cha Joo Young) looks quite luxurious, making the audience mistaken for the richest name in the guild. Her cartoon version is also praised for being young and beautiful, more radiant than the real person.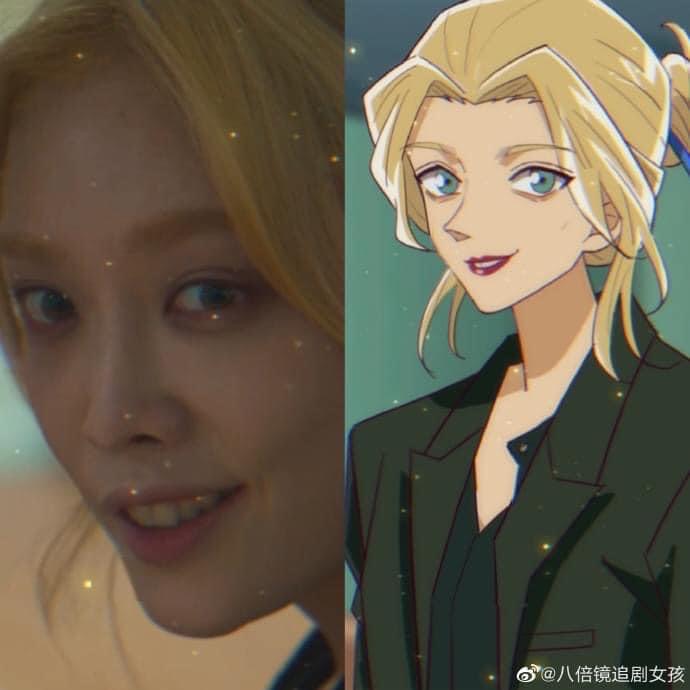 The "evil girl" who is always on the cloud Lee Sara of The Glory is praised for being similar to Conan's Vermouth thanks to her hair color and young and attractive aura. But the animated version has not really exuded her "hungry ghost" state because of her carelessness.
Despite being enthusiastically loved, this Japanese animated version of The Glory characters is considered more like the 90s style of Sailor Moon than Famous Detective Conan.
Photo: Hancinema