Last October, the gaming world witnessed the launch of many blockbusters and blockbusters, notably Marvel's Spider-Man 2 and Super Mario Bros. Wonder has fierce competition when chosen on the same release date. This coming November, everything seems to be quieter as there won't be too many blockbusters with strong investment, but there will also be no shortage of quality projects that are receiving countless expectations.
RoboCop: Rogue City
A product from the cooperation between publisher Nacon and developer Teyon. The two names above have worked together to create games inspired by action movies in the 80s over time, and no project has created a buzz like RoboCop: Rogue City. This becomes even more plausible when knowing that RoboCop is one of the best science fiction movies of all time.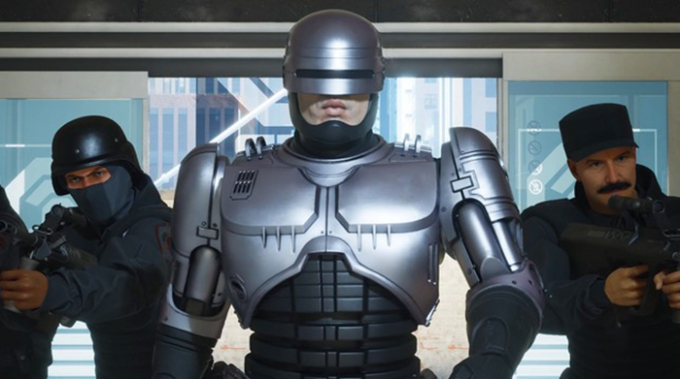 In Rogue City, RoboCop takes responsibility for solving all large and small crimes in the city of Old Detroit and turns it into more of a role-playing game than a shooting game. The missions bring humor and are integrated appropriately. The game's 3-hour demo also attracted a lot of attention, so it's no exaggeration to say RoboCop: Rogue City is the most awaited game in November 2023.
Call of Duty: Modern Warfare III
Of course, it's hard to ignore Call of Duty: Modern Warfare III when it comes to blockbusters coming out in November. The world's most successful shooting game brand continues to prove its appeal with the Latest. Continuing the unfinished story from before, this time, players will follow Captain Prince and his team around the world on the journey to defeat the most dangerous enemies.
When it comes to Call of Duty, most fans will be more interested in the multiplayer mode than the single campaign. To celebrate the 20th anniversary of the series franchise, Blizzard made many people happy by bringing back all the maps released since Modern Warfare 2, while also introducing more than a dozen new maps for players to enjoy. enjoy. In addition, zombie shooting mode has also returned.
Like A Dragon Gaiden
It took a long time for the popular Yakuza series to return to gamers, since Yakuza: Like a Dragon was released in 2020. And if the main game series has switched to a new character, Like A Dragon Gaiden will bring players back to Kazuma Kiryu in his final adventure.
Like A Dragon Gaiden takes the series back to its roots, but makes some key changes. Although this is not a game with too much investment, it is definitely enough for gamers to look forward to.