After many years since e-commerce platforms as well as live streaming applications appeared, this popular form of online selling has become a hugely profitable industry for the country. This family owns 1.4 billion people.
Therefore, individuals in this field also face extremely tough competition and are always in the mood to constantly refresh content to retain and attract many viewers.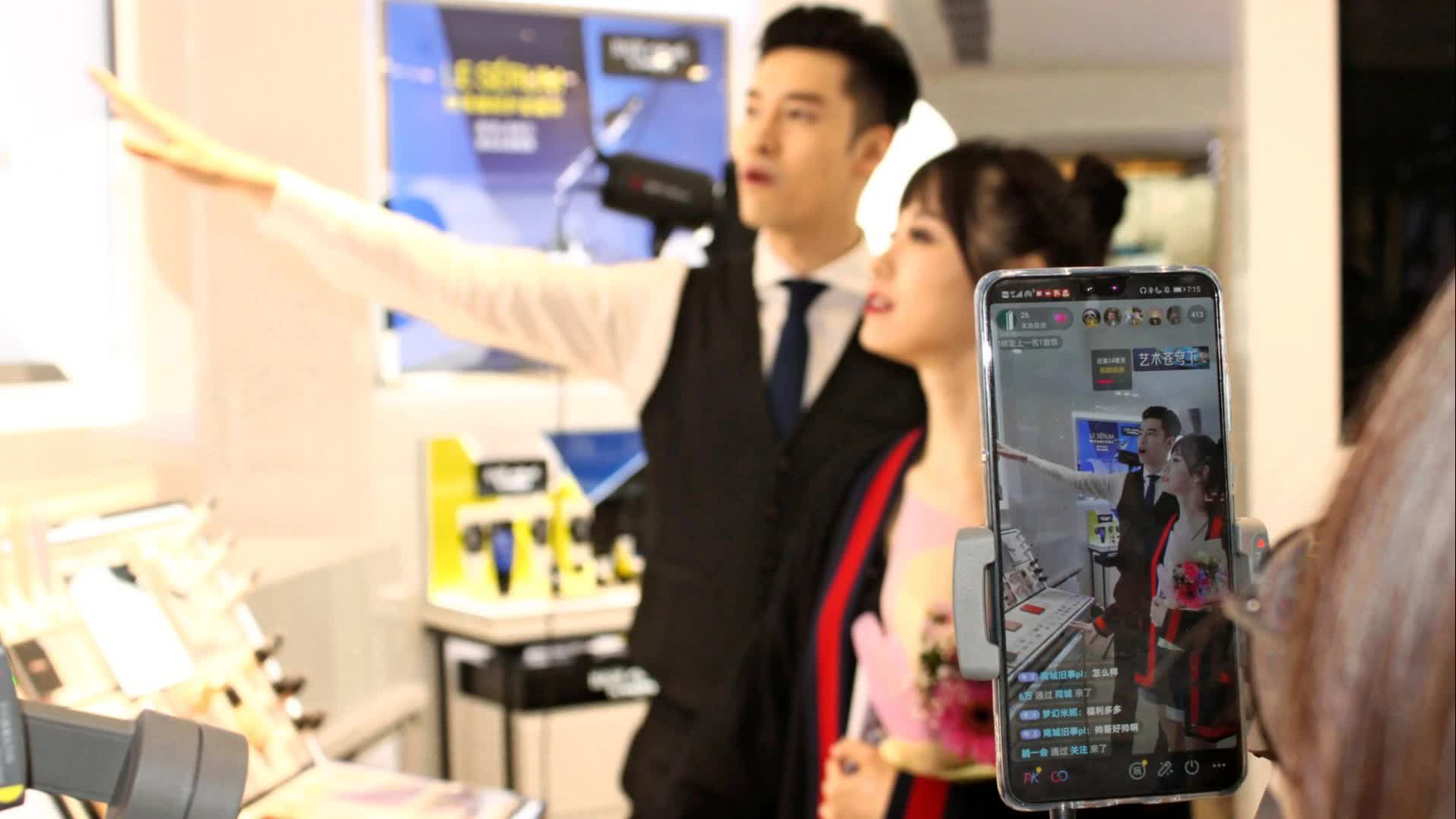 Livestream content in China is getting more and more diverse
In it, there are countless content that make today's social network users also have to "give up" because of its investment, uniqueness and attraction.
Selling goods while shooting super smooth rap
Prominent in recent times must be mentioned the name "Thuong Thanh Niang" or also given the nickname "the ancestor of online sales" by Vietnamese netizens. In each of her sales sessions on live, this girl often wears all kinds of historical costumes and then "shoots rap" to the very attractive background music, which many netizens call "the sales goddess".
And yet, behind her, there are always 2-3 people who also wear historical costumes, carry many props, they perform funny dances and coordinate and chant slogans that stimulate buyers such as: "Buy it! Buy it! Buy it!", "Only xx yuan, only xx yuan",…
"Thuong Thanh Niang Niang" (right) and many other sellers have an attractive livestream style
Not only "Thuong Thanh Niang", on the famous livestream application in China, there are also many social network accounts where users have similar livestream styles.
The content is simply two people playing the role of a "neighbor" and then sitting and chatting with each other, some groups invest in costumes, the same context as characters in famous movies like Journey to the West, Three Kingdoms. Dien Nghia, … and attracted a huge number of viewers not only in the country but also in neighboring countries, including Vietnam.
Incarnation of as many characters as actors
Accordingly, these people invest in dressing up as a series of characters in cult movies. Then, based on the content of the movie, they will choose a similar setting and act accordingly. Because they are highly recognizable characters, Tang Tang's teachers and students are often chosen characters, in which, the characters Duong Tang and Ton Ngo Khong are usually the main salespeople, while the other characters play the role of ancillary game that follows.
Characters familiar with many viewers appear on the livestream such as Ton Ngo Khong, Tang Tang….
With characters from films such as Tam Quoc Dien Nghia and Thuy Hu are equally famous, the sellers will dress up as a series of characters in the movie with armor and soldiers. They also cleverly chose the scene of the city gate, the same battlefield as in the TV series to create a sense of authenticity for the audience.
Notably, in addition to dressing up exactly like the characters, these people also do not forget the main task is to amuse, create excitement to attract viewers to buy by dancing humorously to the music, introducing Products are clear and call customers or donate (gift, support) under the slogan extremely professional.
…to characters in the Three Kingdoms, Water Margin or Harley Queen.
Witnessing the ecstatic livestreams from "Chinese magicians", many internet users expressed their admiration for the majestic investment as well as the humorous content that these people bring. Even, many people think that China is increasingly taking online sales to a new level because of its investment in content, its attractive form and learning from these unique content.
Source: Douyin