May 11th, HK01 Reportedly absent from the Chinese entertainment industry for a long time, Duong Tu Man suddenly reappeared in front of the Taiwanese (Chinese) media.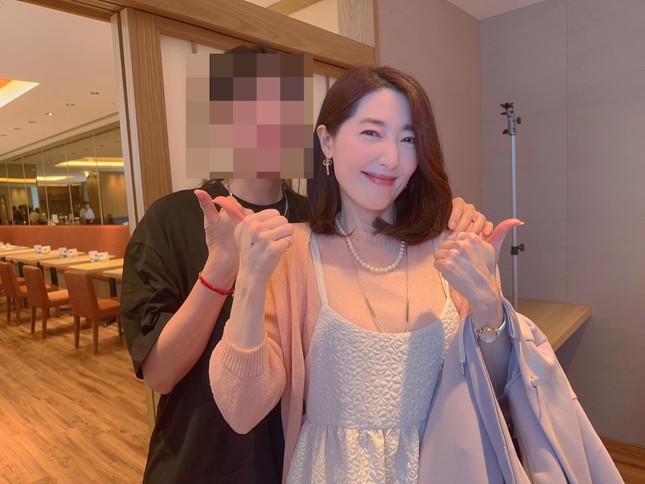 Duong Tu Man is still beautiful and sweet at the age of 47. Photo: Facebook.
At the age of 47, Duong Tu Man has not changed too much compared to the peak of beauty. Netizens praised the "sexy queen" who was a beautiful young woman who defied time, as sweet and graceful as before. They said that even though her reputation is not as good as before, she still exudes a star aura.
Talking about current life, Duong Tu Man said that he is living in Japan and has broken up with Taiwan (China) travel tycoon Lu Nhan Tri. Before that, the couple had 22 years of dating but never discussed marriage.
Duong Tu Man, real name Asami Kanno, was born in 1976 in Japan. She changed her name when she moved to Taiwan to develop her career in 1994. Being aware of her beauty, the beauty took advantage and began to pursue the path of becoming a "sexy queen".
In two years 1995-1996, she continuously released 3 photo books showing off her "own capital" containing many images that made viewers "blush".
It was the boldness that helped Duong Tu Man soon catch the eye of famous Taiwanese directors. One critic said that filmmakers love her because she has a holy and blessed face in accordance with traditional standards, but has hot curves, not to mention she is not afraid to play hot scenes. She was also praised as the sexiest female star in Asia at that time.
In 1995, she was invited to play the role of "first prostitute" Phan Kim Lien Tan Kim Binh Mai . Outstanding appearance and good role-playing ability, 7X beauty quickly made a big splash. She accepted to play many nude scenes, hot scenes with Ximen Khanh.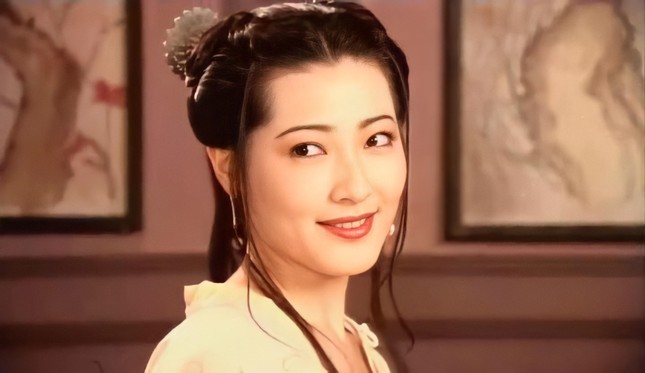 The role of Phan Kim Lien helps Duong Tu Man suddenly become a star. Photo: HK01.
Many Chinese-language beauties have transformed into Phan Kim Lien such as On Bich Ha, Le Tu, Vuong To Hien, Can Dinh Dinh … However, the most beautiful, erotic and flirtatious must be mentioned by Duong Tu Man. She is considered as "The most daring Phan Kim Lien on the Chinese screen of the 20th century".
Although controversial, the film 18+ became the most popular work in Hong Kong at that time, with a revenue of nearly 5.6 billion VND. The success of Tan Kim Binh Mai helping Duong Tu Man have the opportunity to cooperate with famous C-biz stars like Tu Nhuoc Tuyen in Devil Angel (1995), Kim Thanh Vu, Chu An in the project Expert flirting (1996)…
However, the career of the star from Japan soon blossomed, quickly ended when she was diagnosed with breast cancer. In 1999, she accepted to have her breasts removed to save her life. After surgery, her bust from size 34D to 32B.
In 2000, Duong Tu Man ended his entertainment career with a picture book Spring light reappears which includes the hottest or never-before-seen pictures of beautiful people.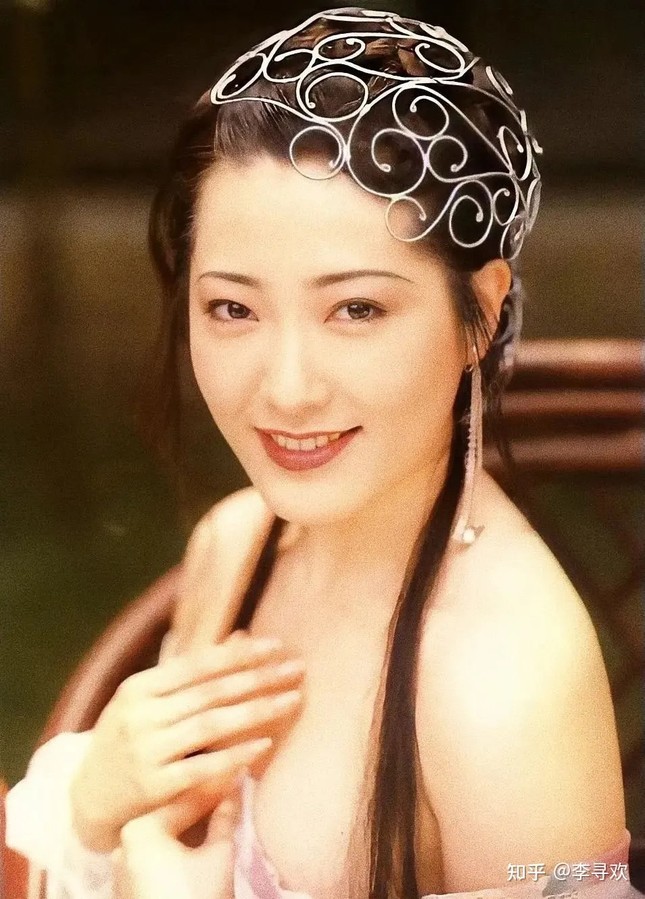 Duong Tu Man is the boldest and most daring Phan Kim Lien on the Chinese screen. Photo: Weibo.
According to HK01