Anime One Piece is approaching the climax of the Wano plot, so it is of particular interest to many fans. Therefore, at this time, Toei Animation will do its best to ensure the highest possible quality for the One Piece anime.
With the current development and pace, fans are eagerly awaiting Luffy's battle with Kaido and the massively hyped power-ups that will take place in the battle.
Recently, a One Piece animator by the name of @henry_thurlow made a rather controversial statement on Twitter. This person claims that 2023 is the year of One Piece and not Demon Slayer (Kimetsu no Yaiba) or Bleach.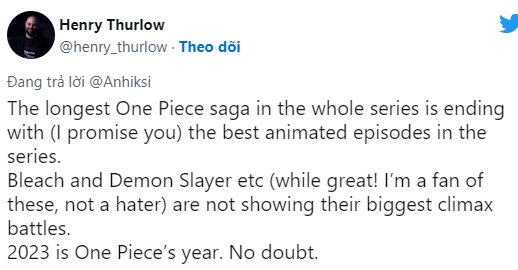 Thurlow doesn't throw stones at either rival series, making it clear that he's not one to hate Bleach or Demon Slayer. He said that neither of these works will feature its most important climactic battles in 2023, thus giving One Piece an advantage. Thurlow further explained that One Piece anime fans have seen a lot of great battles, but there are many more glorious, historic moments ahead.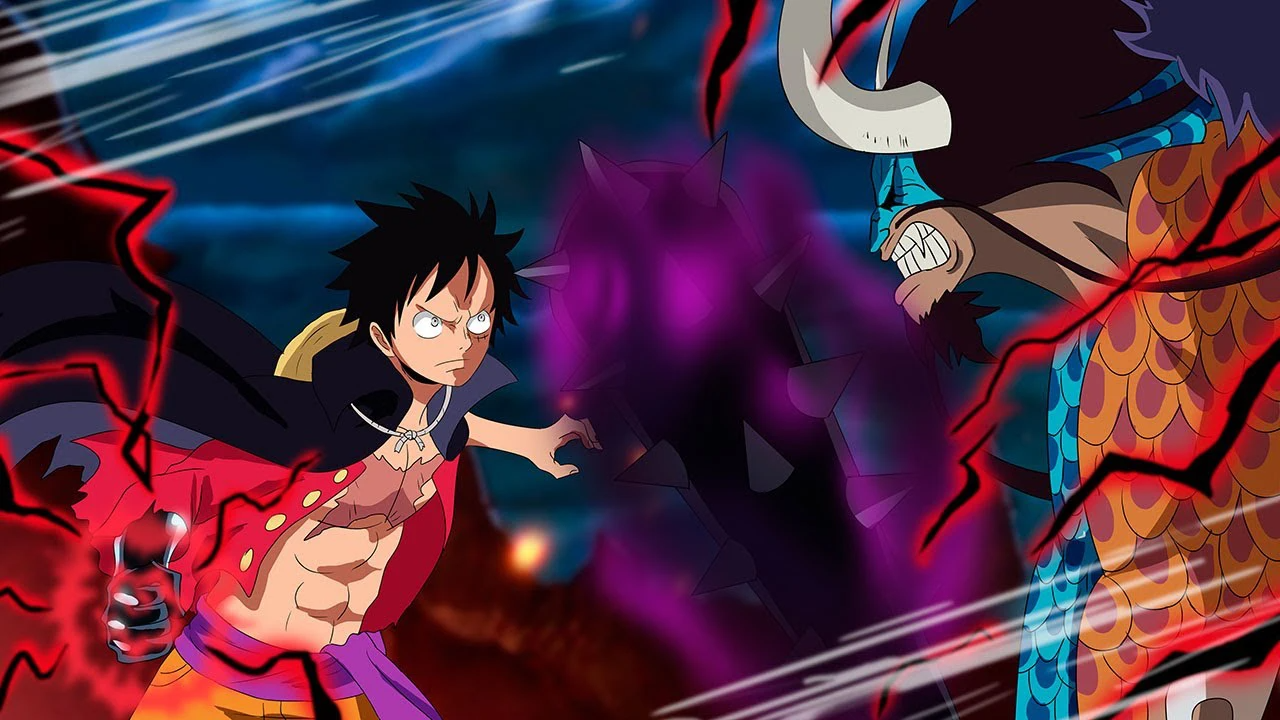 In addition, Toei Animation – the studio responsible for adapting One Piece is very methodical in producing high-quality anime, with other notable works including Dragon Ball, Sailor Moon and Digimon, so it probably won't make viewers disappointed. Eiichiro Oda's original manga itself, which served as the source material for the anime, has also roamed the world of manga and anime for more than two decades but still retains its charm.
Meanwhile, season 3 of the anime Kimetsu no Yaiba, which focuses on the story of the Swordsmith Village, is currently airing. The newly released episode 5 of this season has received a lot of positive feedback from viewers. Tanjiro and the other Demon Hunters had successfully defeated the High Mysterious Demon that infiltrated the Blacksmith's Village.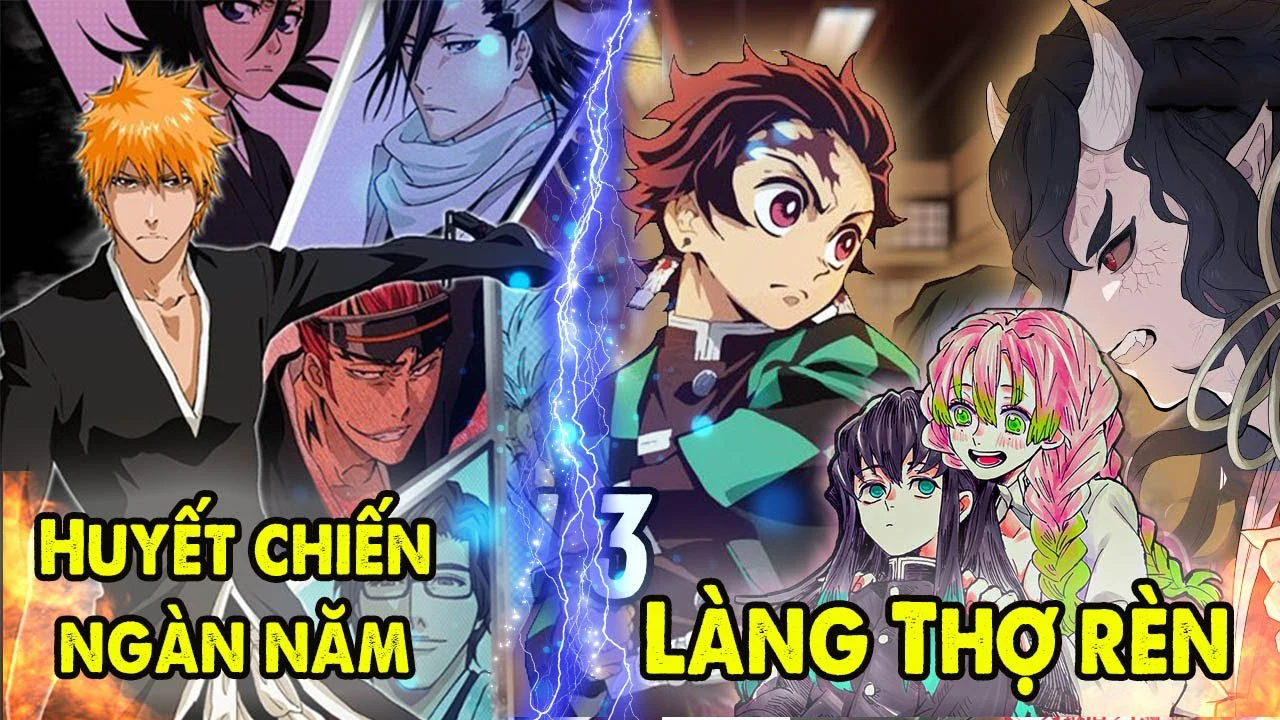 On the other hand, the Bleach: Thousand-Year Blood War (Bleach: Thousand-Year Blood War) anime is currently on a hiatus, and the second season is slated to release in July 2023. The first film shows the Quincy King attack. Soul Society and killed thousands of people while Ichigo couldn't do anything about it. Going to the second part, Bleach: Thousand-Year Blood War will have a battle scene not found in the manga.
Will the One Piece anime really surpass these two veteran opponents? Wait and watch it!