In an interview back in 2017, Eiichiro Oda talked a bit about the future of One Piece, surprising fans. The author shared in case he died or his health did not allow him to draw manga anymore, what would One Piece be like.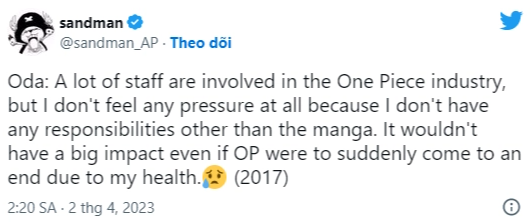 Specifically, Oda mentioned the possibility that the One Piece series would continue and be successful without him. "A lot of people were involved in the production of One Piece. Therefore, I don't feel any pressure, because I don't have childrenresponsibilities other than manga. This brand will not suffer a major impact even if One Piece ends abruptly due to my health."
In addition, Oda's opinion about the possibility that his health may deteriorate in the future is not unfounded. There was information about Oda's lack of sleep, which will greatly affect the author's health.
Oda revealed in a magazine article that his "normal" daily life is summarized like this: "Wake up at 5 a.m. and start working. Sometimes take a short break to eat lunch and dinner, then work again and sleep at 2 a.m."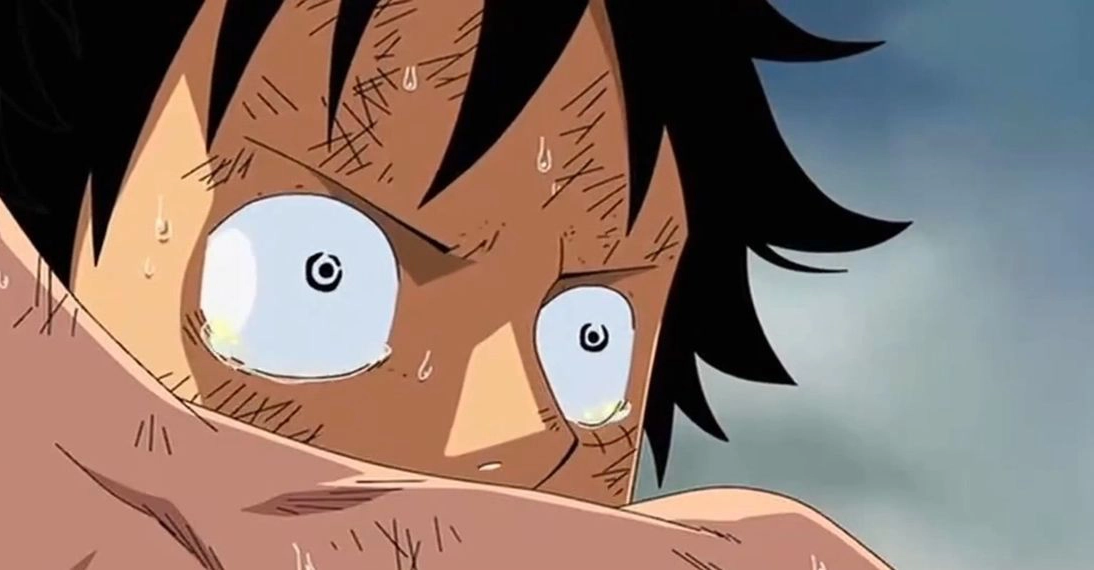 Thus, artist Eiichiro Oda had to work continuously from 21-22 hours a day for 6 days a week. Normally, Oda sleeps from 2 a.m. to 5 a.m. and works from there until 2 a.m. the next day. This work schedule lasts 6 days a week and continues like that throughout the holidays (except for special occasions like New Year only).
Health problems for people working in the anime and manga business are not uncommon. However, this problem is becoming more common as many anime and manga authors share their difficulties with fans. Eg Hunter x Hunter author Yoshihiro Togashi had to put his series on hiatus for many years due to his chronic back pain.